This is the best feeling in the world… it's like extending the festive season until further notice. In the spirit of giving back to loyal subscribers, DStv Step Up is giving you more than you pay for.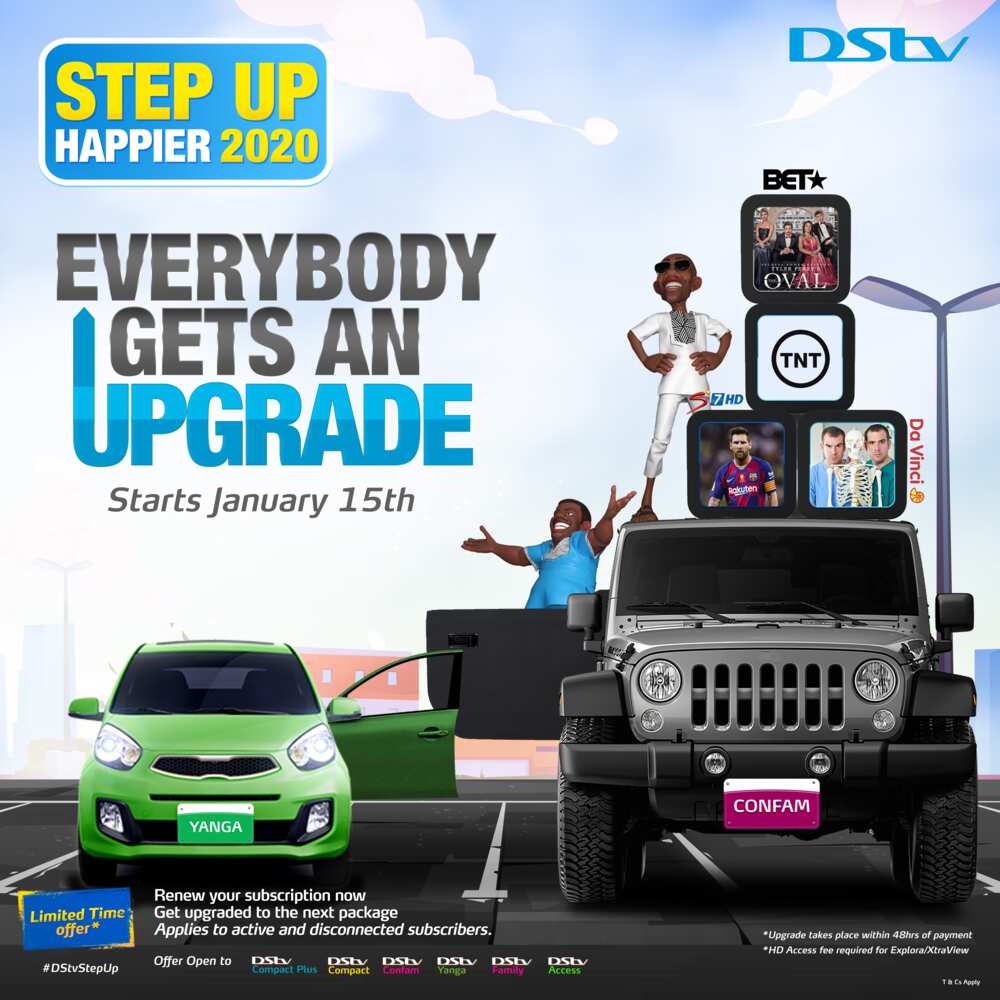 Here's how it works:
• When you renew your DStv subscription
• Make sure it's the same package you paid the last time
• You'll get upgraded to the next higher DStv package at no extra cost
Amazing right? And it's just one more reason to stay connected and be Happier with DStv - your #1 entertainment destination. DStv Step-Up offer is open to subscribers on DStv Compact Plus, Compact, Confam, Family, Yanga and Access packages.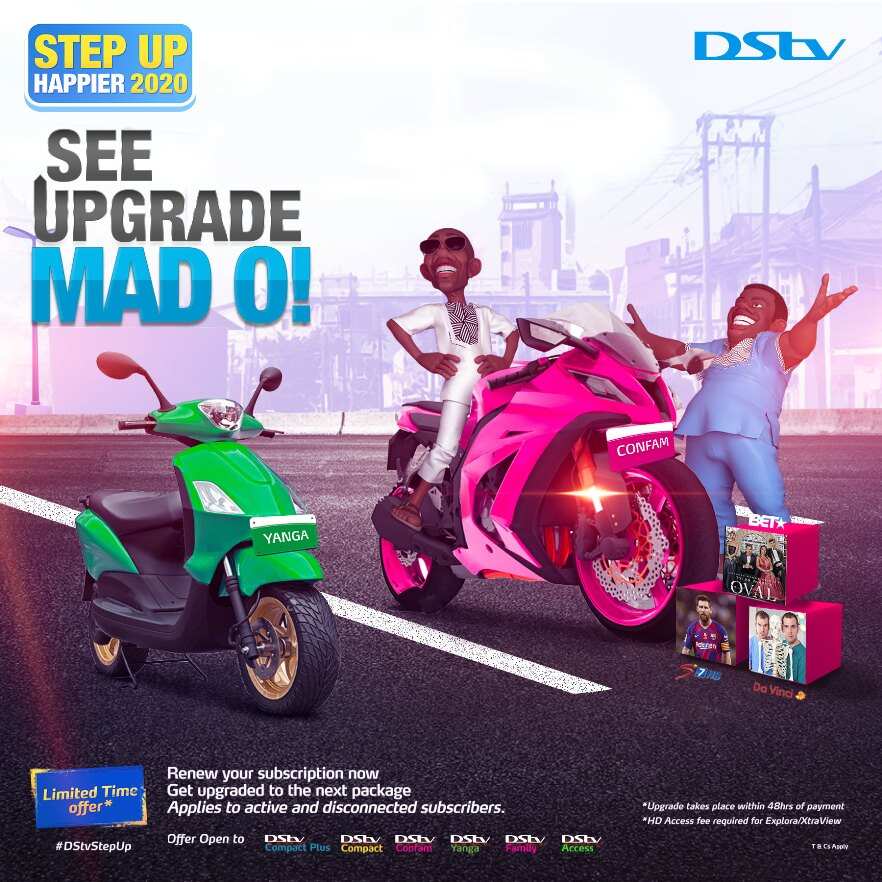 For instance, if you were on the DStv Compact plan, go ahead ... renew your Compact subscription and DStv will upgrade you to Compact Plus package with 150+ channels and the best of local dramas, live European football, International series & more.
Same for Compact Plus subscribers, pay now on that package & get upgraded to DStv Premium. Lots of fresh content you will love on Africa Magic this year; brand-new reality TV shows & drama series.
Catch 'Date My Family', 'Dr. Laser', 'Confessions' and 'Unmarried' on Africa Magic Showcase (DStv channel 151) if you are on Compact Plus package. Also, the brand new reality love show 'Ultimate Love' starts on February 9th on DStv 198 – you don't want to miss Ultimate Love.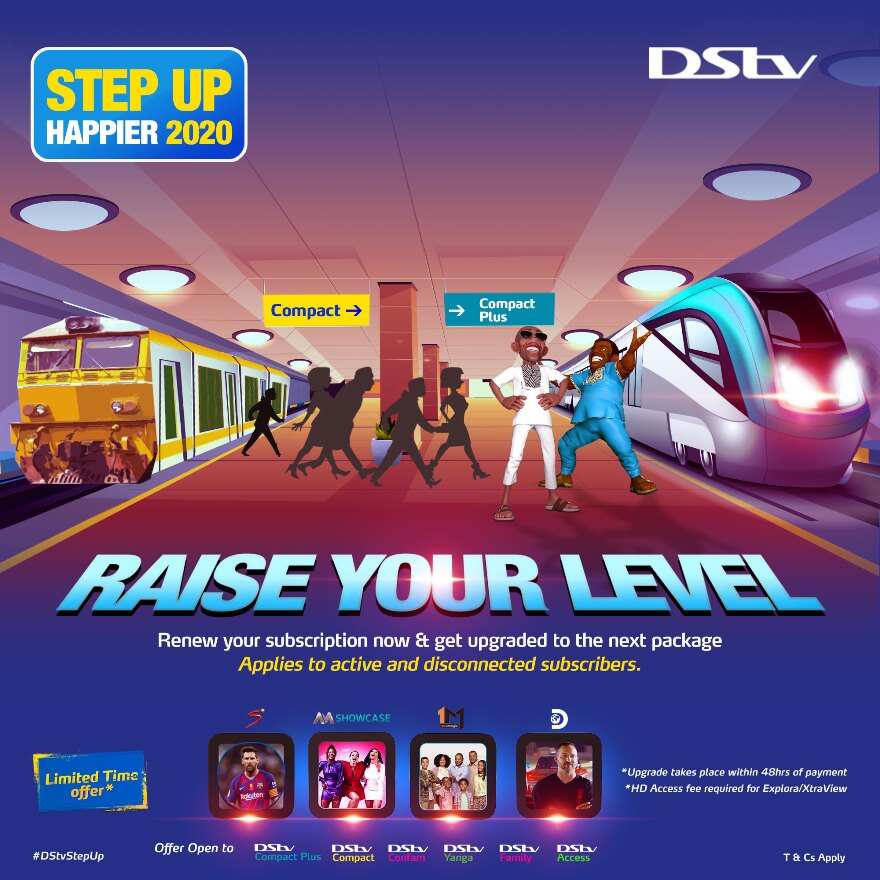 There are a lot more reasons to Step Up. Don't miss the exciting FA Cup action and all the blow by blow Live coverage on SuperSport. The UEFA Champions League and the Premier League.
The awards season is also upon us in January and February and viewers can tune in for all the best international awards coverage LIVE on DStv.
Remember, all you have to do is pay now on your current package and get upgraded to the next higher package for more entertainment. Step Up is open to active and disconnected DStv. Access, Yanga, Family, Confam, Compact and Compact Plus subscribers… and its a limited time offer. Pay at any MultiChoice branch, dealer outlet, online platforms with MyDStv App.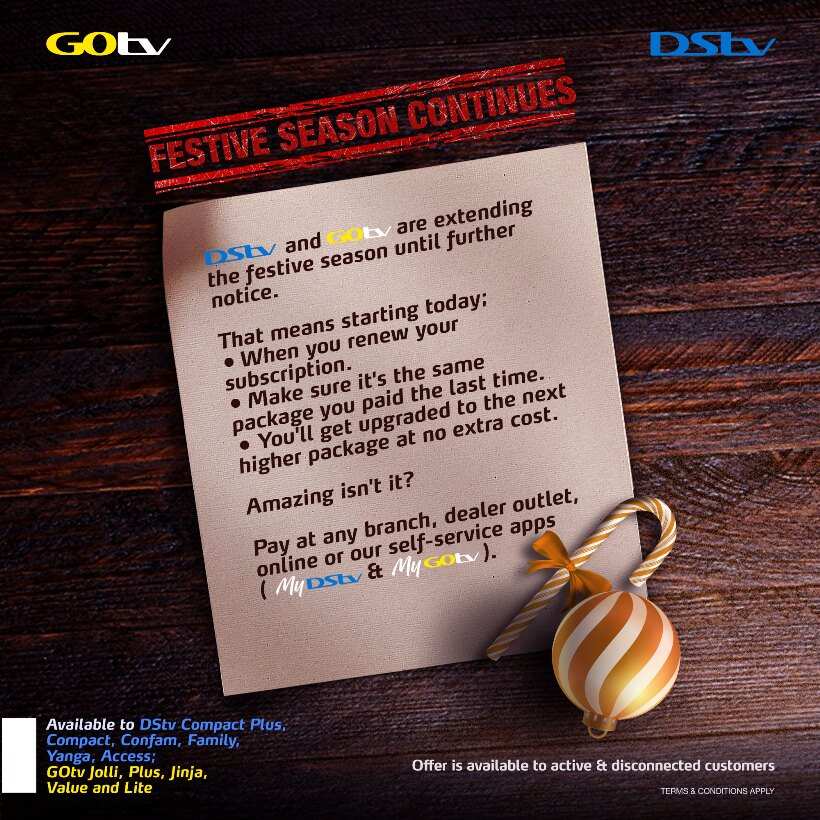 Follow @DStvNg on Twitter and @DStvNigeria on Instagram for more information.
Terms & Conditions Apply.
#DStvStepUp
[Sponsored]