- A Nigerian man is currently being dragged on social media for getting married to a second wife
- According to the gist, he lied to his wife that he was to return to Borno but instead went to Warri for his traditional marriage to another woman
- The news was shared by a lady who is friends with both him and his first wife
While many people are known to cheat in their marriages, very few are often brazen enough to pull through with a deceptive scheme such as secretly wedding one woman while still legally married to another.
This appeared to be the case of a Nigerian man who recently had his traditional wedding to a second wife. Facebook use, Awele Ejiofor who revealed she is friends with him and his first wife, broke the news on Facebook.
Apparently, the man left home after lying to his wife, Ify, that he was travelling to Borno. According to Ify, his wife was in shock when she discovered that he didn't go to Bornu but instead went to Warri for his traditional wedding to another woman.
PAY ATTENTION: Do you have news to share? Contact Legit.ng instantly
Below is a video from the traditional marriage:
PAY ATTENTION: Get the Latest Nigerian News on Legit.ng News App
Part of her writeup reads: "9 years Tobe. If she was a bad person, we would know. But she wasn't. She took all the sh*t from you and your mother, who controlled all you did. You got up from your bed, kissed her goodbye, told a story about going back to Borno, while you went to Warri same day for your traditional marriage.
We are Christians and Ndi Anioma and this, It is all shades of wrong!!!! You are first my friend before my friend's husband. And I owe it to you to tell you the truth as your friend. I am disappointed in you!!!!!!
I have no words for the grandma you married. She didn't drag you down this lane. YOU BROKE YOUR VOWS. It's you I have a bone to pick with..The people on your timeline cheering you will not be there when you meet your Waterloo."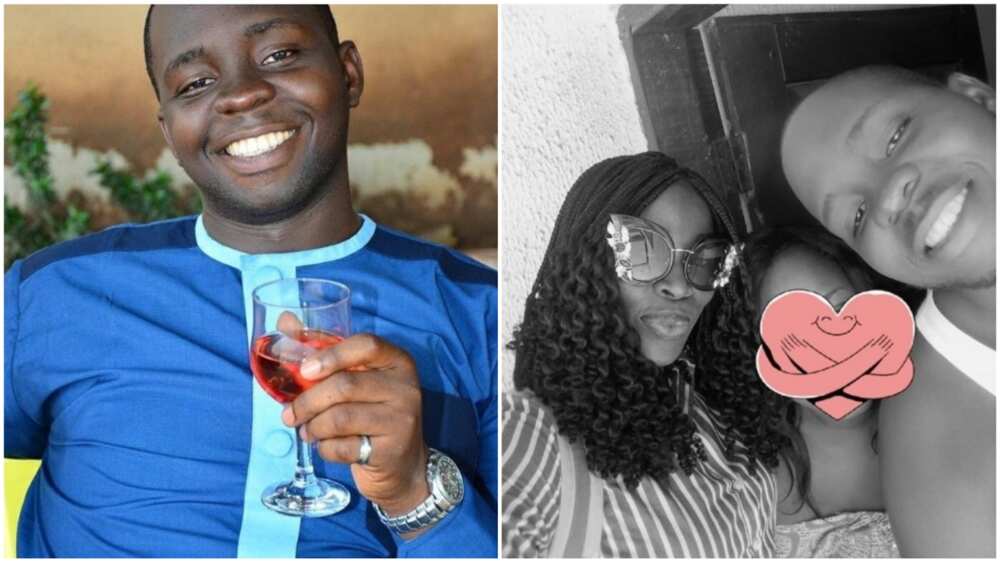 In other news, Top Nigerian comedian, Ali Baba, has taken to social media to share his opinion on why men get off easily with cheating in marriages. When it comes to the issue of infidelity, there is a popular belief that men cheat more than women.
There is also the belief that men get away with cheating as most women would rather remain in such marriages than be divorced. Well, the veteran comedian recently brought to light another reason harsher treatments are meted out to women who cheat than their male counterparts.
According to him, a man cannot bring in his child gotten from another woman and make the wife believe the child is theirs. A woman, however, can pin her child with another man, on her husband.
Who cheats more in a relationship, the man or the woman? | Legit TV