Andimi: Killing of CAN chairman won't break our trust in God, Buhari - Christian group
- A Christain group has said its member will not lose faith in God over the killing of Adamawa CAN chairman by Boko Haram terrorist
- The group also vowed to hold on to its faith and support for President Muhammadu Buhari's administration
- The group further called on Nigerians to continue to cooperate and give full support to the government in the bid to rid of the Boko Haram elements
A Christain group has condemned the killing of the Adamawa state chairman of the Christain Association of Nigeria (CAN), Lawan Andimi.
The Northern Christian Forum of Nigeria (NCFN) said despite the killing of Andimi by the Boko Haram terrorist sect, it would not be deterred from believing in God.
The group also vowed to hold on to its faith and support for President Muhammadu Buhari's administration.
Speaking at a press conference on Thursday, January 23, the group described the killing of Andimi as "unfortunate and barbaric".
Reverend Elijah Bitrus who spoke on behalf of the group said that the plan of the terrorists was to weaken their faith to discourage the evangelism and rapid spread of the gospel across the length and breadth of the country.
The group hailed President Buhari's effort in the fight against terrorism and corruption which sponsors and collaborators of the Boko Haram terrorists aren't pleased with.
Continuing, Bitrus called on Nigerians to continue to cooperate and give full support to the government in the bid to rid of these elements that are hell-bent on trying to instigate Nigerians against one another.
He said the act is not just an act of wickedness but a calculated campaign to frighten the faithful in their quest to get close to their maker.
Bitrus said: "We will like to send a strong message out there to the terrorists and their sponsors that no matter how hard they might try, that our faith in God cannot be shaken and as long as the Lord tarries we will not be deterred from either practising our faith or winning souls for the kingdom."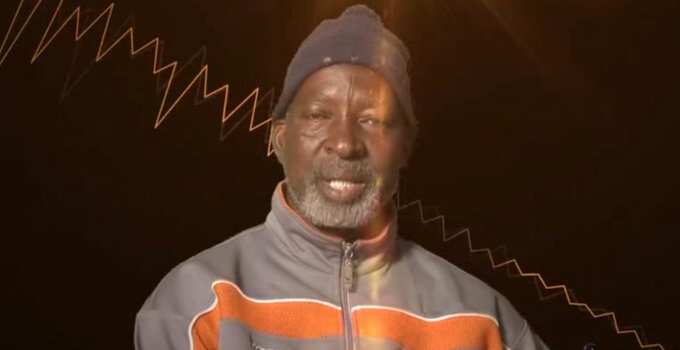 "As Christians, we draw inspiration from the scripture and especially the book of Job where the man of God triumphed over every form of physical pain and torture due to his abiding faith in the almighty," he said.
PAY ATTENTION: Install our latest app for Android, read best news on Nigeria's #1 news app
Meanwhile, Legit.ng previously reported that the leadership of CAN on Wednesday, January 22, declared a three-day fasting and prayers over the killing of the Adamawa state chairman of the association, Reverend Andimi.
CAN's spokesperson Evangelist Kwamkur Vondip described the killing of Andimi as a sad occurrence as CAN did all withing its power made the best efforts to secure the release of the pastor but it was not possible because it didn't have the military power to do so.
Can Nigerian Soldiers really not deal with Boko Haram fighters?| Legit TV
Source: Legit.ng