The reality show, 19 Kids and Counting', was a popular American reality series aired on TLC. It comprised of Jim Bob Duggar, Michelle Ruark, and their 19 children. Jill Duggar is the second daughter. She, however, dropped out of the sequel of the show, Counting On. Will she follow in her parent's footsteps of bearing plenty of kids? Is Jill Duggar pregnant with third child?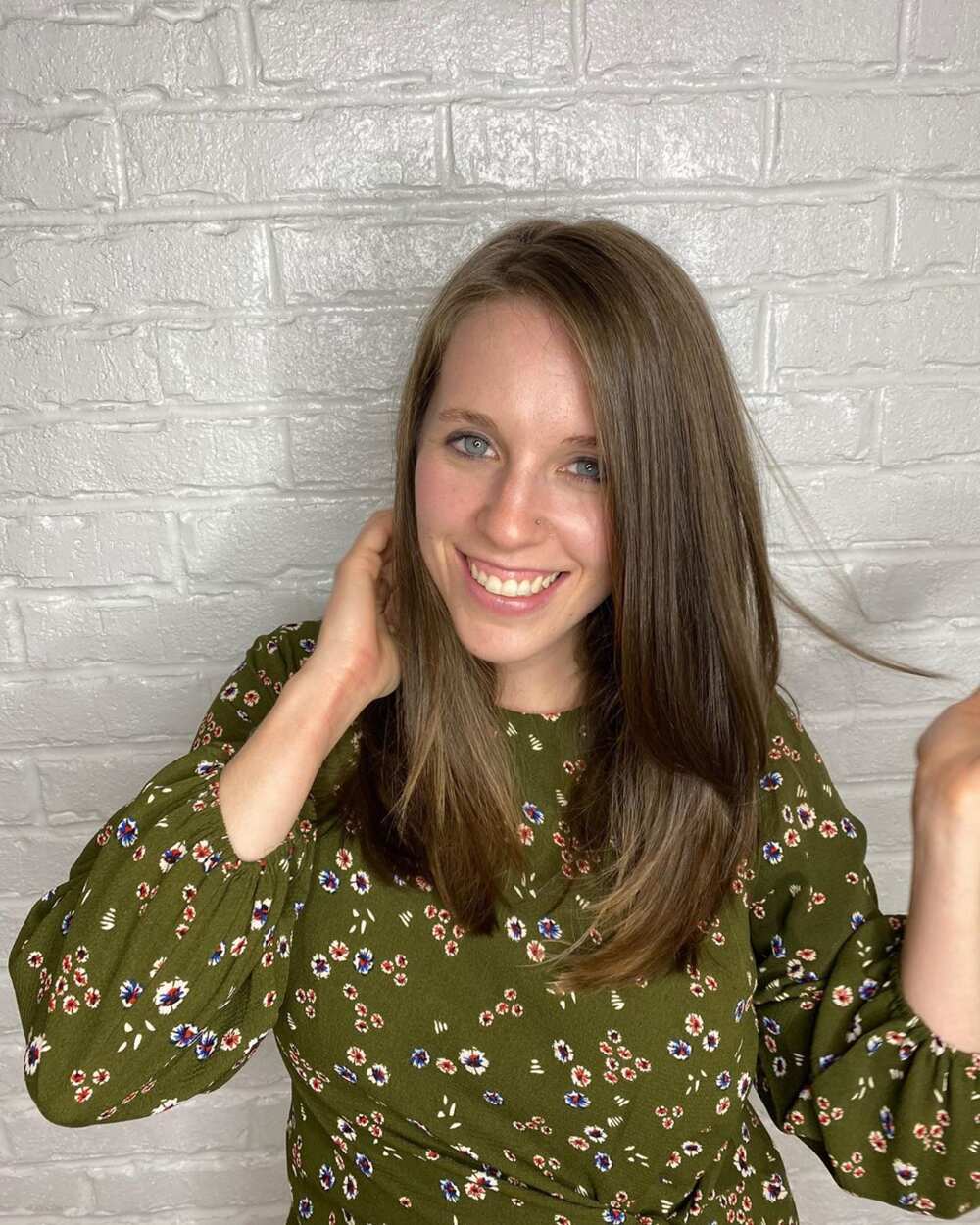 From a young age, she exuded a lot of confidence and was the most cordial among her siblings. She often spoke on behalf of her parents and siblings. Like all her siblings, she was homeschooled. Most parts of her childhood and adulthood were featured in the show, 17 Kids and Counting, and its sequel, 19 Kids and Counting.
She successfully started a family of her own. They share recipes, daily events and their journey with God on the family website. How old is Jill Duggar? She is 28 years old. Get more details about her after leaving the show, Counting On.
Profile summary
Name: Jill Michelle Dillard
Date of birth: May 17, 1991
Place of birth: Tontitown, Arkansas
Age: 28 years
Occupation: TV personality
Spouse: Derick Dillard (m. 2014)
Children: 2
Siblings: 18
Website: www.dillardfamily.com
Parents: Jim Bob Duggar, Michelle Ruark
Background
The TV personality was born on May 17, 1991, in Tontitown, Arkansas, US. Jill Duggar age is currently 28 years. She has eight sisters and ten brothers.
Their parents, Jim Bob and Michelle Ruark, did not use birth control, as they believe it is not Godly. They believe every pregnancy is a blessing. However, they have not always been against it. Early in their marriage, Michelle Ruark used birth control. Unfortunately, she had a miscarriage, and since then, they decided to stop using birth control.
In 19 Kids and Counting, Jill met Derick, got engaged, and got married. Jill Dillard baby number one was also born while the show was still running.
In 2014, she and her sisters Jan, Jessa, and Jinger co-wrote the book titled, Growing Up Duggar. They shared details of their Christian-based upbringing and how it shaped them into who they are.
She was in the early episodes of Counting On before her withdrawal in 2017. According to The Sun, she and Dillard did not receive payment from the show. They are also restricted from going to Jim Bob's house without his approval.
Jill Duggar husband
Michelle was officially introduced to her now-husband, Derick Dillard, by Jim Bob. At the time, Derick was Jim's prayer partner. The two met in Nepal, and after knowing each other for a while, they got engaged on March 29, 2014. They wedded on June 21, 2019, at Cross Church in Springdale, Arkansas.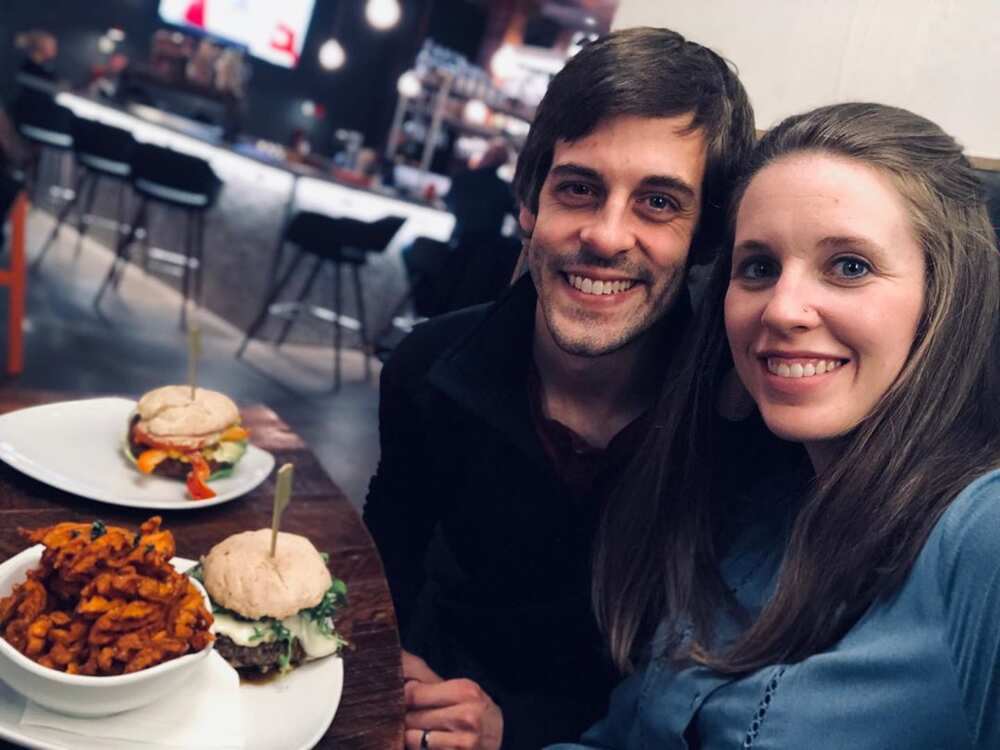 Jill Duggar kids
The couple has two kids, Israel David, and Samuel Scott. Israel was born on April 6, 2015, and Samuel Scott on July 8, 2017. Michelle had both of her kids via cesarean section. She named both of her kids in reference to the Bible.
Is Jill Duggar pregnant again?
Most people assume that the couple will have more children, especially because Jill Duggar Dillard was brought up in a big family. According to ABC News, the couple said they would want more kids and might even consider adoption.
Curious fans have taken to Jill's Instagram to check for hints of pregnancy and details about Jill Duggar baby. She laid the pregnancy rumours to rest through Instagram. In the story, she put a photo of herself and commented:
Jus sippin some pickle juice this morning lol, #notpregnant, #justaduggarthings, and #picklesanytime.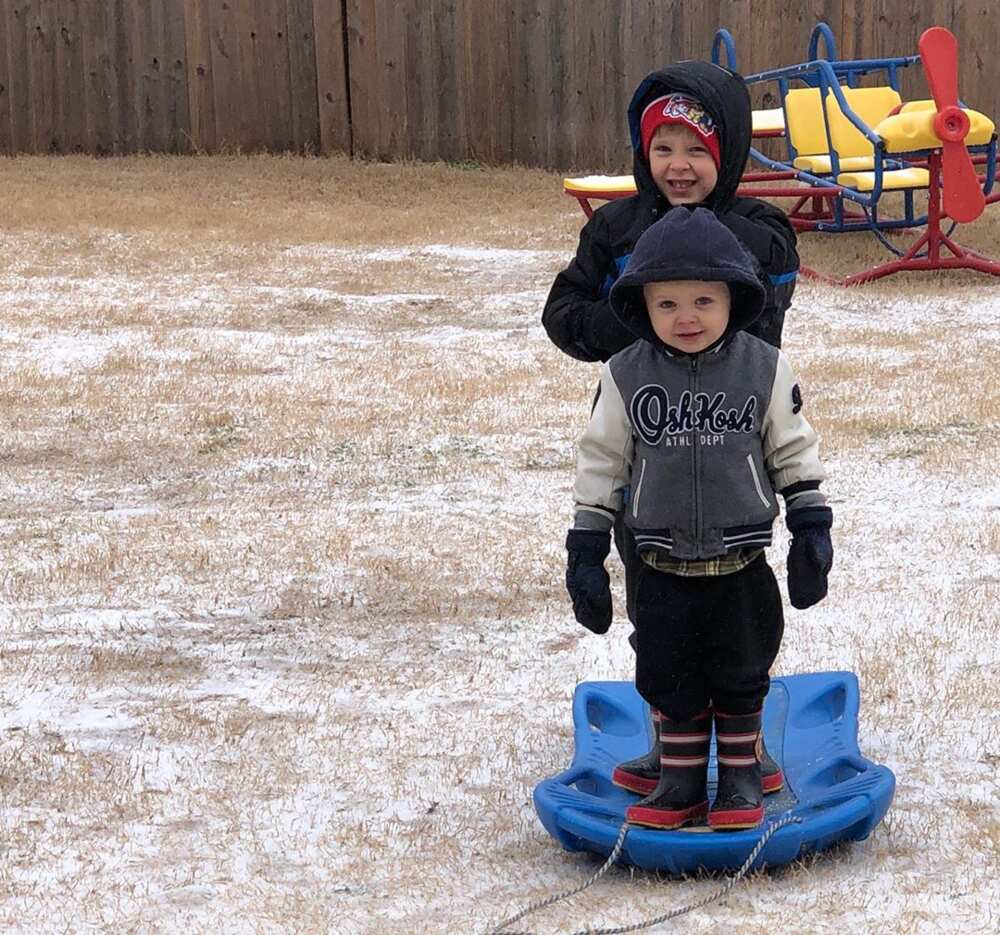 Jill Duggar tattoo
Like most of her siblings, Jill does not have a tattoo. She has tried body art before, by using henna.
Jill Duggar net worth
The TV reality star has received quite a significant amount from shows and sales of her book. As of January 2020, she has an estimated net worth of $1 million.
Jill Duggar and her husband Derick Dillard have garnered a huge social media following, and often open up their lives to their fans. Jill also shares a lot of recipes on their family website.