Thomas Ravenel bio: age, net worth, girlfriend, arrest
Thomas Ravenel is not a typical celebrity. Rarely do you have a chance to meet a person who has been both a politician and an actor. His biography is full of incidents worthy of shooting a film.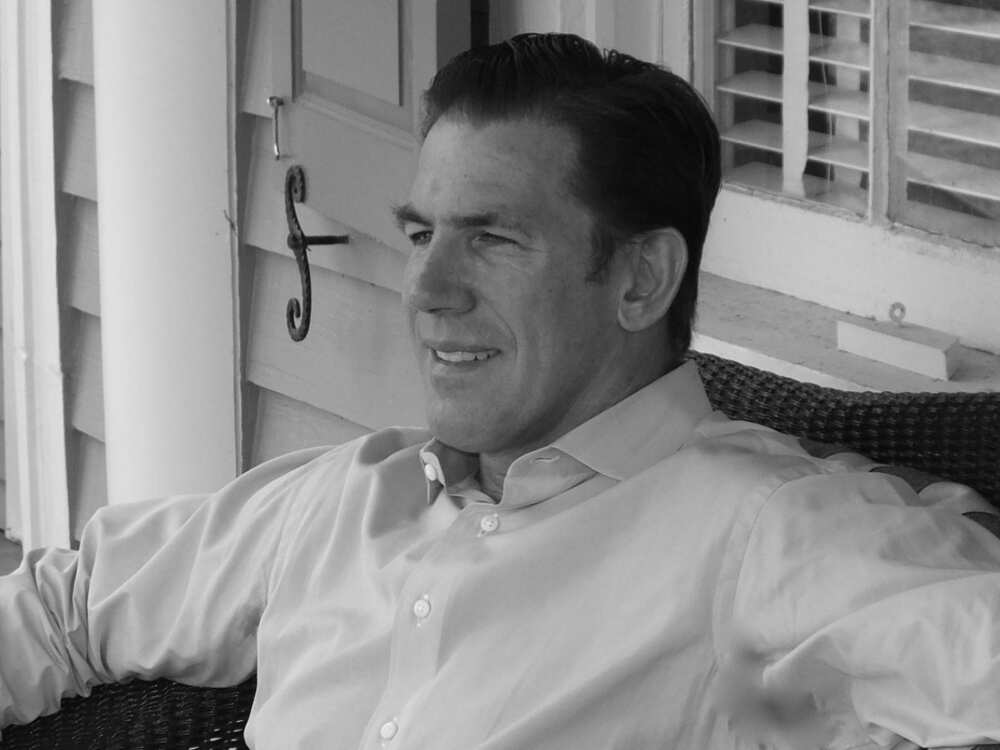 The man is an example of a celebrity that never ceases to surprise us with new incidents. You may never get bored of following his life.
Profile summary
Date of birth: August 11, 1962
Age: 57
Nationality: American
Birthplace: Charleston, South Carolina, United States
Occupation: Politician, actor
Children: St. Julien Rembert, Kensington Calhoun
Quick facts about him
He used to be the State Treasurer of South Carolina.
The celebrity's father used to be a South Carolina Congressman.
In 2007, the man was accused of conspiracy to possess and distribute less than 500g of cocaine and was sentenced to 10 months in prison.
The politician featured in the Southern Charm TV series.
He is the founder of a real estate company.
How old is Thomas Ravenel now?
Currently, Thomas Ravenel age is 57 years old. Although the prominent persona is quite mature, his good looks do not betray his age.
Thomas Ravenel net worth 2019-2020
The net worth of the politician is a matter of debate. One part of the celebrity's earnings comes from his career as a politician, and another chunk of money originates from his real estate business. Also, acting in the Southern Charm TV series has brought him some income. It is estimated that the man is worth anywhere from $2 million to $6 million. Whatever the exact sum is, it is clear that he is a wealthy person.
Thomas Ravenel girlfriend: Who is she?
Many people have a keen interest in the celebrity's personal life. There is no official information about the current dating status of the man. However, rumors have it that the politician is dating someone. This information is yet to be confirmed. Nevertheless, we do know about two of his relationships that had a significant impact on the man's life.
Thomas Ravenel and Ashley Jacobs relationship
For Thomas Ravenel, Ashley Jacobs is the last woman with whom he was engaged in a serious relationship. Ashley Jacobs and Thomas Ravenel met in May 2017. Both of them featured in the TV series Southern Charm. However, their affair did not last long. After about a year of dating Thomas Ravenel, Ashley Jacobs split away to start a new life without the man. Thomas Ravenel and Ashley officially broke up in August 2018.
Is Thomas Ravenel still with Ashley Jacobs?
Even though numerous fans of the couple would love to see Ashley Jacobs and Thomas Ravenel together, their relationship is in the past. Recently, the actress revealed her new boyfriend in one of her Instagram posts. The couple looks stunning together.
Thomas Ravenel and Kathryn Dennis relationship
Another prominent ex-girlfriend of Thomas Ravenel, Kathryn Dennis, remains a constant in the man's life. The woman is also one of the stars of the TV series called Southern Charm. Although Kathryn Dennis and Thomas Ravenel have never got married, they share two children. Thomas Ravenel son is named Saint Julien Rembert, and his daughter's name is Kensington Calhoun. Despite the fact that the relationship between the politician and the actress was not ideal in recent years, the parents begin acting more amiably towards each other for the sake of their children.
Thomas Ravenel arrested: Everything you need to know about it
Despite being wealthy and having a good life in general, the politician also experienced downfalls in recent years. One such incident was his arrest in September 2018. Back then, the man was charged with the sexual assault of a woman who used to be his children's nanny in 2015.
Thomas Ravenel arrest resulted in $20,000 being paid as a recognizance bond. The celebrity also parted with his passport as a guarantee that he would not leave the state without special permission. On September 11, 2019, the politician pleaded guilty to third-degree assault and third-degree battery and was fined $500.
Like everyone, Thomas Ravenel has had his ups and downs, and his biography can show this.
Source: Legit.ng