Evan Peters bio: age, height, net worth, girlfriend
Evan Peters has starred in multiple popular movies and TV shows, and he has managed to win the hearts of many viewers with his charisma. His role in "American Horror Story," as well as playing Quicksilver in X-Men films has gained him popularity. What is so exciting about his professional and personal life?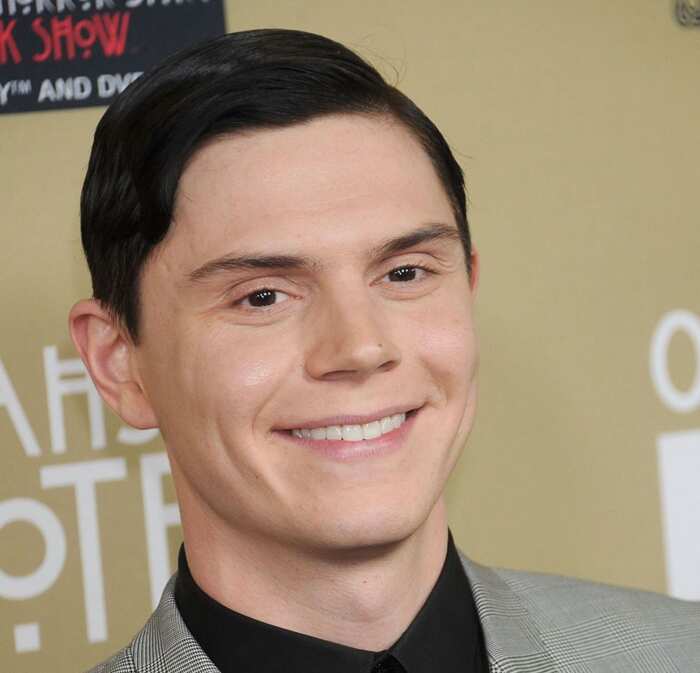 This actor has a magnetic presence on screen and can pull off any role perfectly. Because of his natural charm, he keeps landing big roles and portraying exciting characters. He is also dating one of the most famous pop singers.
Profile summary
Full name: Evan Thomas Peters
Birthday: January 20, 1987
Age: 33 years old
Height: 5 feet 11 inches (1 m 80 cm)
Nationality: American
Birthplace: St. Louis, Missouri, United States
Occupation: Actor, model
Parents: Julie and Phil Peters
Ex-girlfriend: Emma Roberts (2012-2019)
Girlfriend: Halsey (2019-present time)
Early life
This actor was born in St. Louis, which is a city in Missouri. He was raised by his parents, Phil and Julie, in Ballwin. He had two siblings - brother Andrew and half-sister Michelle. His family follows Roman Catholic beliefs, and he attended a Catholic school.
When his father was transferred to Grand Blanc, Michigan, the whole family had to move there. It was there that the young boy began studying acting and decided to pursue a career in entertainment. At the age of 15, he moved to Los Angeles together with his mother.
He got his first-ever role on his second audition as he was cast to play Adam Sheppard in"Clipping Adam." After that, he appeared in a few series, such as "The Days," "Phil of the Future," and "Invasion." He landed supporting roles in "An American Crime," "Gardens of the Night," and "Never Back Down." Additionally, he had a lot of guest roles on popular shows' episodes and has worked in theater plays.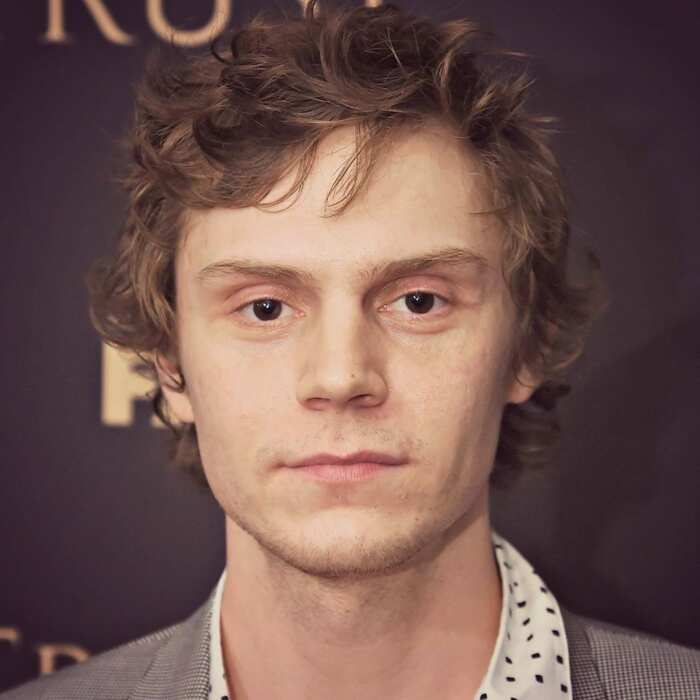 His breakthrough movie role came in 2010 when he appeared as Todd Haynes on "Kick-A**," the superhero production. The following year, he got his breakthrough series role on "American Horror Story" as Tate Langdon. He later played a different character in every season of the show for five consequent years.
Another role that brought him fame was Quicksilver in the X-Men saga. He played this superhero in three movies: "X-Men: Days of Future Past," "X-Men: Apocalypse," and "Dark Phoenix." Some of his other works were "The Lazarus Effect," "Safelight," and "Elvis & Nixon."
How old is Evan Peters?
This actor is still young, yet already very experienced. Evan Peters age is 33 years old, and he was born on January 20, 1987.
Evan Peters height
When you look at this movie star, you can see that he has a tall physique. He is 5 feet 11 inches tall, which equals 1 m 80 cm.
Evan Peters net worth
According to Celebrity Net Worth, this talented actor has a net worth of $4 million.
Evan Peters and Emma Roberts: Everything about their relationship
For many years, the actor was in a relationship with fellow actress Emma Roberts. Their romance seemed happy at first but was quite turbulent.
Emma Roberts and Evan Peters met on the set of "Adult World," and eventually hit it off as a couple as they began appearing on red carpets with one another. However, their seemingly perfect romantic connection was ultimately overshadowed by their famous domestic violence incident.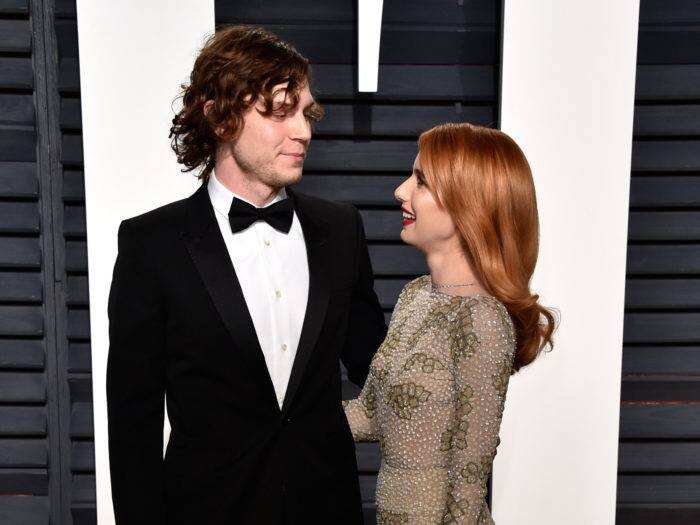 In 2013, the couple made headlines after their fight in a Montreal hotel. As the report stated, they had a dispute and then started physically attacking each other. Evan had a bite mark and a bloody nose, so the police arrested Emma for domestic violence. Her boyfriend, however, did not press charges. Emma Roberts Evan Peters representatives issued a statement, which said that the conflict was just an unfortunate misunderstanding and that they were both working hard to move on from it.
Evan Peters Emma Roberts relationship lasted for a long time afterwards, but was not very stable, as they broke up quite a few times and then got back together. Emma was even set to become Evan Peters wife, but in the end, they called off their engagement and went their separate ways, remaining friends. Their final breakup took place in 2019, and they both moved on with different people.
Halsey and Evan Peters: A new beginning
In 2019, it came to light that the singer Halsey became Evan Peters girlfriend after his split from Emma Roberts. The most eagle-eyed fans have noticed that Halsey has had a low-key crush on the "American Horror Story" star since 2012, as she posted a tweet indicating that she was attracted to him.
Evan Peters Halsey relationship is rather private, and they do not talk a lot about their romance. In one of the interviews, the pop star explained that she got a piece of valuable advice from one of her female singer friends, which was to live her life and ignore media trying to invade your privacy.
Some of the latest reports state that the actor is incredibly happy with his new girlfriend, and their relationship is flowing perfectly.
It looks like Evan Peters is in a happy place in his life. This talented movie star deserves to have more movie roles, don't you think?
Source: Legit.ng