Male flight attendant warms hearts after calming down a crying baby
- Ashley Dowell and her husband were desperate when their baby started screaming uncontrollably
- The little one would not calm down and nothing they tried seemed to work
- A kind flight attendant approached them and picked the little one
- The flight attendant walked back and forth with Alayna till the princess settled down and stopped crying
While most people often crush and burn at work, a kind flight attendant aced his job and went beyond his call of duty.
American mum Ashley Dowell was travelling with her three kids when her nine-month-old baby started getting fussy and irritable.
She was, of course, worried about getting peering stares and unforgiving smirks from passengers who were bothered by the noise.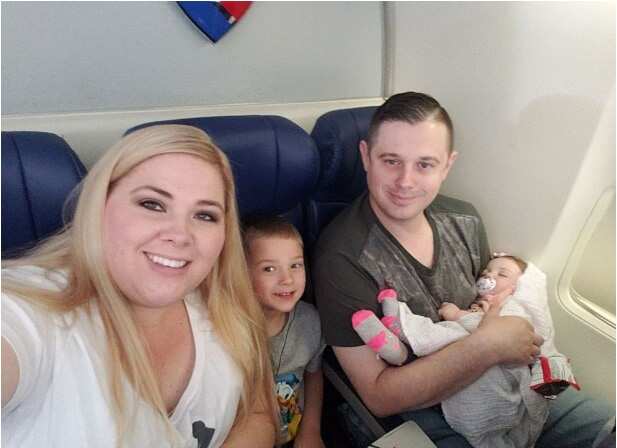 According to Good Morning America, while the mum was fumbling and attempting to calm her baby down, a kind flight attendant came to her rescue.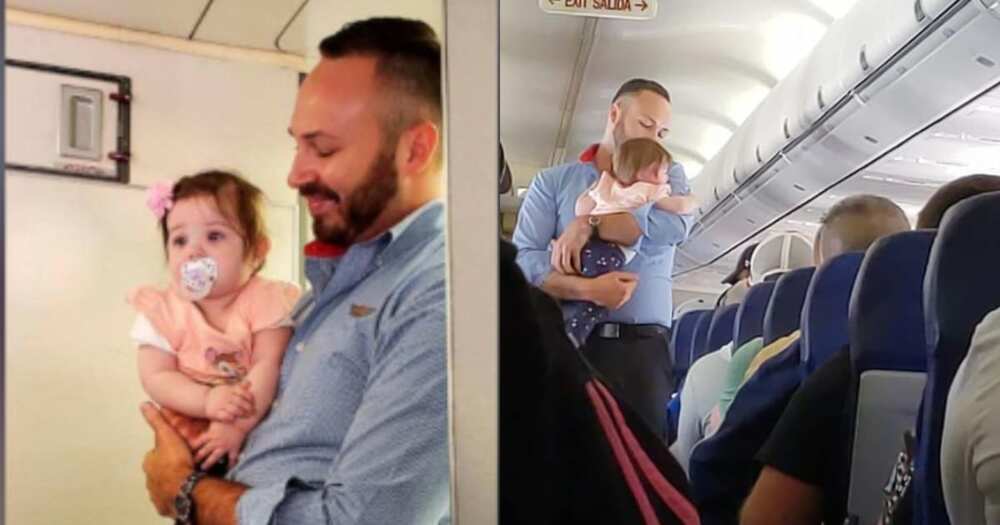 "We were feeling like we were those people on the plane with the baby who keeps crying and everyone wants to kick you off the plane," she said.
Legit.ng gathers that she and her husband tried everything within their power to get their kid to settle down but the little one would not budge.
Fifteen minutes later, their guardian angel showed up and picked their little Alayna.
The kind man smiled as he rocked the little baby and let the parents settle and have a moment of sanity.
In a short while, Alayna calmed down and stopped crying as she rested in the arms of the kind flight attendant.
He rubbed the baby's back and walked along the aisle with her before handing back Alayna to her parents.
"We were in such a small, confined area, we were really desperate," Ashley added.
Meanwhile, Legit.ng previously reported that after welcoming a set of twins on March 13, a single mother in Florida identified as Alexzandria Wolliston welcomed another set of twins on December 27, 2019, the same year as the first.
Wolliston, who said she never thought she would have two, added that she believes the boys were a gift, after recently learning that both of her grandmothers lost twin boys at birth.
Nigeria News: Abuja Hospital, Parents Speak on Historic Separation of Co-joined Twins on Legit TV
Source: Legit.ng