The InterswitchSPAK TV quiz series is still on and so far, we have aired ten episodes! Episode eight started with Team Uranus's presentation on how technology can be maximized to provide financial service to a majority of unbanked Nigerians. They proposed a solution to the financial inclusion problem in Nigeria today which they called Universal Virtual Bank.
The Universal Virtual Bank is an e-banking platform that provides financial services to people via USSD to carry out withdrawals, deposits, transfers, access to loans, buy airtime, make bill payments and get insurance.
This solution is developed with the expectation that the government will introduce policies that will encourage a central data resource. The Universal Virtual Bank has many features which include Interoperability, this allows users of the UVB to carry out transactions across the various financial operators. Economic and social development is another feature which provides an empowerment programme that creates market space for users. The Women Empowerment feature of the UVB provides special services focused on alleviating mediocrity in women, increasing financial literacy and guiding the development of the girl-child. The Universal Virtual Bank allows Artificial Intelligence to connect every user to a cooperative organization, irrespective of their location.
Benefits of the Universal Virtual Bank include, but are not limited to, the following: access to Insurance packages, highly competitive interest rates, microloans and promotional offers. With Universal Virtual Bank, the team hopes that they will create a seamless financial inclusion framework which is user-friendly and has no restriction for growth. The initiative which aims at converting most, if not all unbanked Nigerians to banked citizens guarantees economic and social development in Nigeria.
The team was mentored by Ademola Adeniran and Jolade Adeoye. After the teamwork, the team moved to compete for the star prize.
The best three of the nine moved to the next stage of the competition. From Team Uranus, the trio of Oyindamola Aje, Tobi Ojo and Onyekachi Madumere made it to the next round.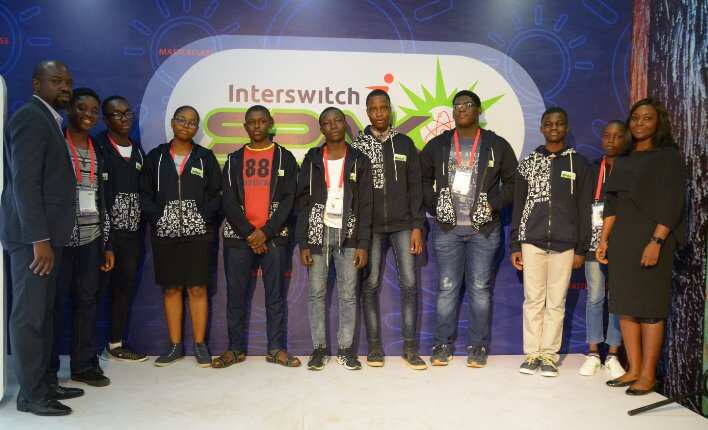 The ninth episode introduced Team Neptune's technological solution that is cost-effective, simple and practical enough to solve the problem of the unbanked in Nigeria and provide them with financial services. The solution is called Airbank, which is derived from Airtime banking. Their proposed solution is a mobile-based one that leverages on USSD. It gives airtime monetary value, such that people can transact with airtime using their phone numbers as their account numbers.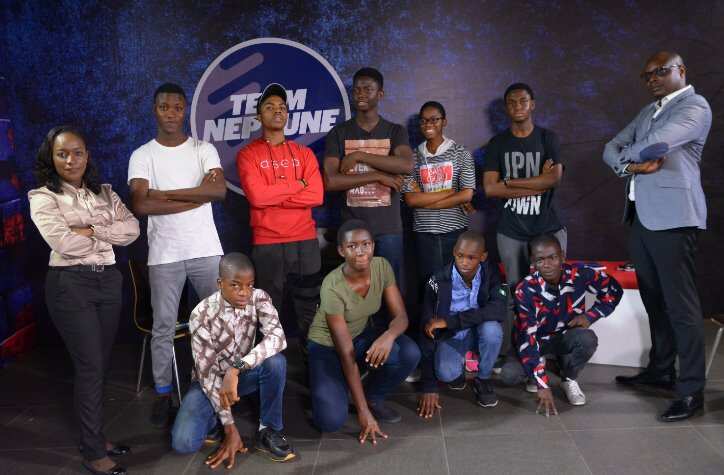 Some benefits of their solution include zero minimum balance, user-friendliness, accessibility to airtime with a swift and easy customer onboarding interface. Team Neptune's mentors were Kayode Oladapo and Oluyinka Akinwole.
The top three team members that made it to the next stage were: Pelumi Owolabi, Silas Idowu and Adaeze Ozuzu.
Team Pluto opened Episode ten with a brief explanation of the terms 'financial inclusion' and 'unbanked'. According to their statistics, Nigeria has approximately 99.6 million adult population in Nigeria; 36.7 million of this population are financially excluded and 26.1 million of those excluded, own mobile phones.
According to their research, out of the 774 local governments in Nigeria today, banks (and other financial services providers) are only present in less than 40% which is totally unimpressive.
Mentored by Udochukwu Anumudu and Temidayo Onafowokan, Team Pluto came up with three problem statements facing the unbanked in Nigeria which were: access to financial services, lack of identification and low literacy levels.
To solve the lack of identification problem, the team planned strategic partnerships with telecommunications firms, such that data collected during SIM registration/biometric is used uniquely to identify a customer and the USSD framework is used for mobile wallet registration linked to the customer's phone number. This partnership will eliminate repetitive efforts of providing identification documents by customers during registration processes.
The problem of access to financial services, they believed, can be solved by an expansion of agent networks. The agents will be provided with mini devices by technology providers for wallet or bank account creation. They will also partner with local kiosks/shops/supermarkets where these devices are used to onboard customers and undertake financial transactions on behalf of customers.
The proposed solution for the problem of low literacy is to get multi-lingual customer support using natural language processing (artificial intelligence).
The three best students from Team Pluto who made it to the next stage were Deborah Ajao, Ugota Wisdom and Tolulope Adebesin.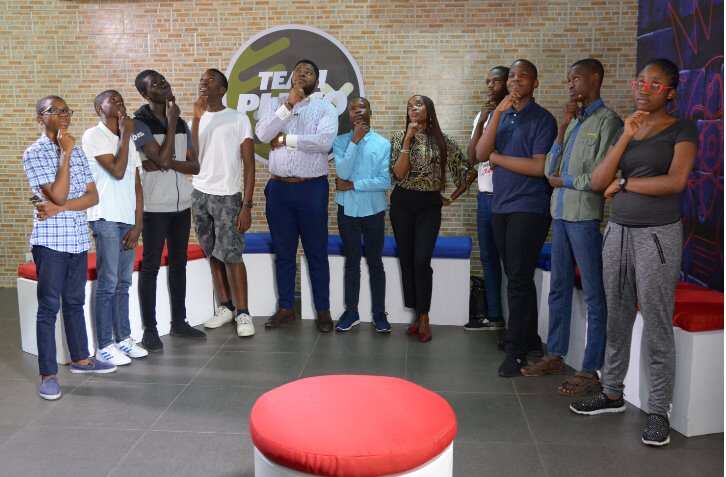 Join us on the next episode of InterswitchSPAK showing on the following stations: Africa Magic 154 on Saturday (6 pm) and a repeat broadcast on Sunday at 2:30 – 3:30 pm
Other television stations include AIT Network on Saturday (7 pm), TVC Lagos on Saturday (8 pm) and Sunday (5:30), STV Jos on Sunday, (6 pm), NTA Kano on Sunday (8 pm), EBS Edo on Sunday (4 pm), NTA Port-Harcourt on Sunday (5 pm), DBS Asaba on Sunday (7 pm) and OSRC Akure on Saturday ( 6 pm).
[Sponsored]