Do you want to sell Walmart gift card, Apple Store gift card, Sephora card or a Nordstrom gift card and you don't know how to go about it?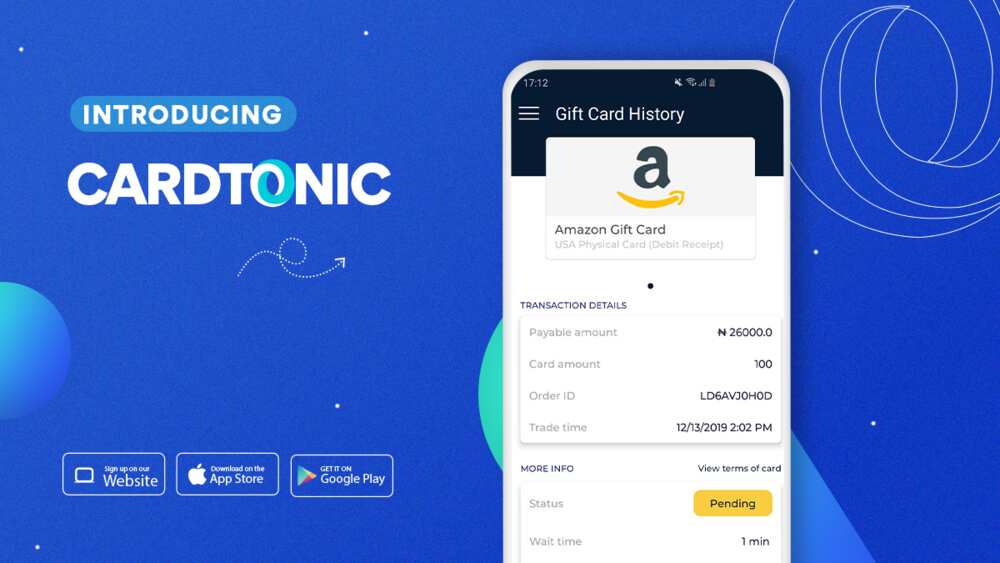 Cardtonic is a mobile application that is used by Nigerians looking to redeem their gift cards for naira. The platform as a whole was founded in 2016 and has since then, established itself as one of the top gift card exchange platforms in the country. In 2020, they launched their mobile applications.
Cardtonic offers highly competitive rates, a robust and easily accessible customer support system and very fast transaction time.
Finding an exchange for your gift cards online definitely won't constitute any problem. The problem arises when the supposed exchanger isn't who he/she poses as.
Some of the issues that could arise are:
● You could be swindled for all you are worth
● You could be paid ridiculous rates
● You could experience delayed payment, amidst other problems
With Cardtonic, you won't experience any of these issues. On the one hand, they have a reputation to protect and, as such, won't indulge in any hanky-panky. That is to say, you will get what your cards are worth exactly when they say you will get it. No waiting time and no delays whatsoever.
There are a lot of glowing reviews of Cardtonic as they have been verified by heavyweight media houses in Nigeria such as Punch, Pulse, Vanguard and Legit. That is to say that it is a business you can trust.
Selling Apple Store Card On Cardtonic
Apple store gift cards are solely for the purchase of Apple products. As it is well known that not all exchanges buy apple store, and those who do, offer relatively low rates, Cardtonic stand above that. They offer one of the best apple store rates in Nigeria, which can range from 240-320 per dollar.
Selling Nordstrom Gift Card
Nordstrom Gift Cards and e-Gift Cards can be purchased at Nordstrom.com or any store outlet. Nordstrom Gift Cards and e-Gift Cards do not expire, have no fees and are redeemable online and at physical Nordstrom stores.
If you have a Nordstrom gift card that you have not used and you are willing to trade for cash, this is where Cardtoic comes in. You can sell it at a rate of as much as 220-300 naira per dollar.
Selling Sephora Gift Card
Sephora Gift Cards can be redeemed to make purchases at Sephora physical stores, online at Sephora.com, on the Sephora mobile app, and at Sephora inside JCPenney Stores.
The trading process is the same as other gift cards on Cardtonic. The process will take a few minutes to be completed.
Selling Walmart Gift Card
Walmart gift cards can be purchased at designated stores or online. They are solely for the purpose of making purchases from Walmart. They do not expire. So if you have any Walmart gift card that is lying fallow in your room, you can quickly sell it off for cash.
How To Start Trading
In short, if you are looking for a trustworthy and reliable company to help exchange your gift cards for cash, then Cardtonic is where you should go to.
Click Here To Download Android App
Click Here To Download iPhone App
Click Here To Visit Cardtonic Website
For questions, you can Call/WhatsApp 07060502770.
[Sponsored]