Over 4,000 Akwa Ibom workers received entitlements in Quarter 4 2019 - Report
- Akwa Ibom state government has paid arrears of various entitlements to 4, 461 civil servants in the fourth quarter of 2019
- The report revealed that the payment covered pension and promotion arrears, salary short payment among other entitlements
- The report was released after rumours that the state government has not paid various arrears owed civil servants
A report has shown that the Akwa Ibom state government has paid arrears of various entitlements to 4, 461 civil servants – both retired and serving - in the fourth quarter (Q4) of 2019.
The report titled "Quarterly Report of Arrears Paid by Akwa Ibom state government between September-December, 2019" is an initiative of the state's Accountant-General.
The report revealed that the payment covered pension and promotion arrears, salary short payment among other entitlements.
The Akwa Ibom state government says it is releasing the report because there have been attempts to push a misleading narrative that the state government has not paid various arrears owed civil servants.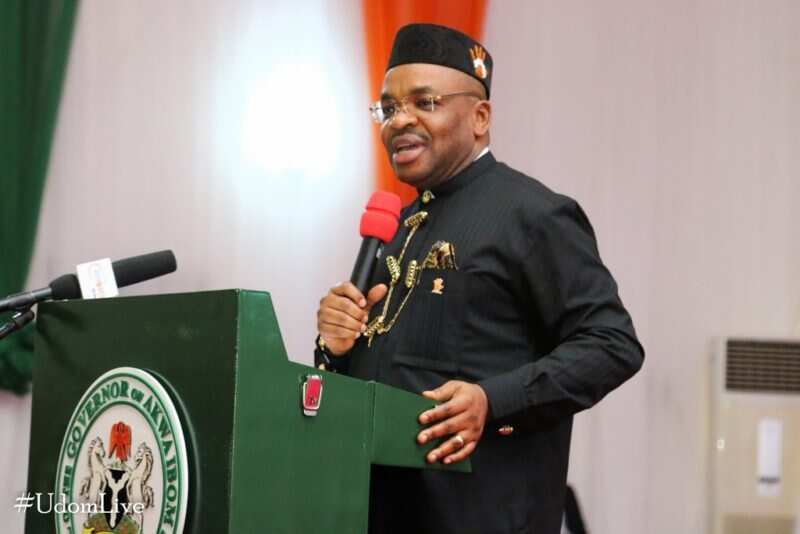 PAY ATTENTION: Install our latest app for Android, read the best news on Nigeria's #1 news app
"The Office of the Accountant General has also been running paid newspaper advertorials detailing these payments, still, the opposition elements, motivated by hate and anger have been writing the false stories of lack of payment to the affected civil servants," a source who is close to the government disclosed.
Meanwhile, the Akwa Ibom state government says it has acquired two new aircraft for the state-owned Ibom Air.
Chairman of Ibom Air, Air Commodore Idongesit Nkanga (rtd), stated this during a press conference with journalists in Uyo, the Akwa Ibom state capital on Tuesday, January 7.
Meanwhile, plans are underway for Ibom Air to begin scheduled flights on the Cameroon-Nigeria route.
This was disclosed by the secretary to the Akwa Ibom government, Dr Emmanuel Ekuwem, after the last state executive council meeting for 2019.
"There's a demand from our neighbouring country, Cameroon, for Cameroonians to be connected directly to Lagos or Abuja instead of flying to Lome (Togo) before connecting a flight to Abuja or Lagos," he said.
He revealed that Cameroon to Uyo, Abuja or Lagos was within the approved routes of Ibom Air, adding that the airline will connect Douala with Abuja, Lagos or Uyo in its flight operations.
Follow LEGIT to keep pace with the latest news!
Nigerians share new year, vision 2020 expectations | Legit TV
Source: Legit.ng