After almost 30 years in jail, ex-convict gets job offer from Tyler Perry
- Darrell Hall was sentenced to life imprisonment in 1991 for possessing a minimal amount of prohibited substance which he planned to distribute, but he was released in December 2019
- The ex-convict has been offered a job by Tyler Perry, the founder of Tyler Perry Studios
- Hall gained his freedom after spending nearly three decades in jail courtesy of the Fulton County District Attorney's Office Conviction Integrity Unit
- Under today's laws, Hall's sentence will be considered unfair and unjust
Darrell Hall, an inmate serving a life sentence for having in his possession a minimal amount of prohibited substance which he planned to distribute has been offered a job by Tyler Perry, the founder of Tyler Perry Studios.
Hall, who was convicted in 1991 at a time Georgia law required a life sentence for drug offences, was released from prison in December 2019, CNN reports.
Legit.ng gathers that Hall was released courtesy of the Fulton County District Attorney's Office Conviction Integrity Unit.
The unit reviews sentences that under today's laws would be considered unfair and unjust. It reviews convictions for credible claims of actual innocence and wrongful conviction.
In a press release on Thursday, January 9, district attorney Paul Howard Jr said: "In addition to his freedom, Tyler Perry Studios and Mr. Tyler Perry agreed to offer Hall a job so he can rebuild his life and move forward as a productive citizen of Fulton County."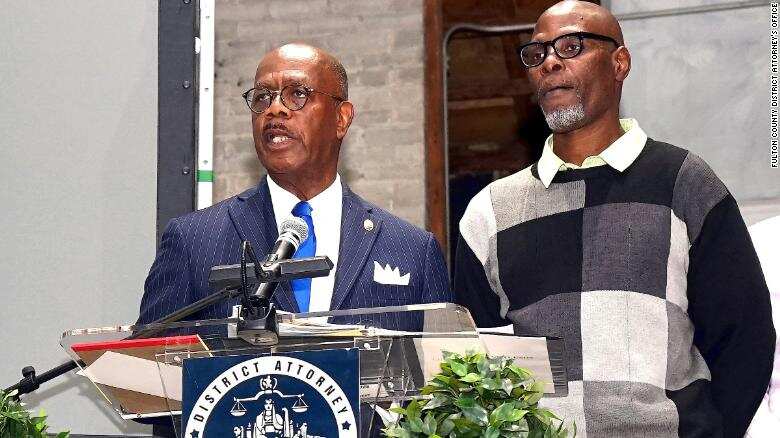 Until December 2019, Hall was the only prison inmate from Fulton County serving a life sentence for a drug offence.
Meanwhile, Legit.ng previously reported that ace producer and actor Tyler Perry was set to build a compound for homeless women and displaced youths in his N90 billion film studio.
Perry launched the massive film studio located in Atlanta, GA, USA, making him the owner of the first-black owned multifaceted film studio in America.
Ex-prisoner turns advocate for release of former inmates | Legit TV
Source: Legit.ng