Mbosso - Ate: video, lyrics, reactions
Mbosso has dropped his new much-awaited single dubbed Ate. His melodious voice will capture you while the slow dance rhythm will enchant you. Even if you do not understand most of the lyrics, the track by Mbosso - Ate is a perfect addition to your playlist.
The visual features him and a lady having beautiful moments together on several serene locations. It was shot in Mabata Makali, Iringa and Dar es Salaam, Tanzania.
Mbosso - Ate description
Release date: Jan 5, 2020
Format: Mp4/ video
Genre: Bongo
Length: 3 minutes 29 seconds
Director: Director Kenny
Some of the hits by the Tanzanian hitmaker include Hodari, Watakubali and Nadekezwa. Most of his jams are usually dedicated to a beautiful lady.
Mbosso - Ate comments and reviews
Here are some of the reactions by the listeners left on the song's YouTube comment section:
Jay Breezy: Best of the best bongo 2020. Mbosso unatesa sana hapa Kenya tunasema Ate is fire
Leah kitundulu: Asante, volume iko sawa. Umeweza
Rahma bahur: Someone tell mbosso I am ready for him eeeiii
Lil P.Jay: My favourite of Wasafi artist!! Real vibe always
Barry Nzeyimana: I rewlaly like this guy's music. 2020's started good. Listening to this music will soothe you
Mangahiko shabani: Wow my first time to hear that song I felt like I'm in love with someone
Afuah Henewaaa: Great voice and calm personality, I just adore him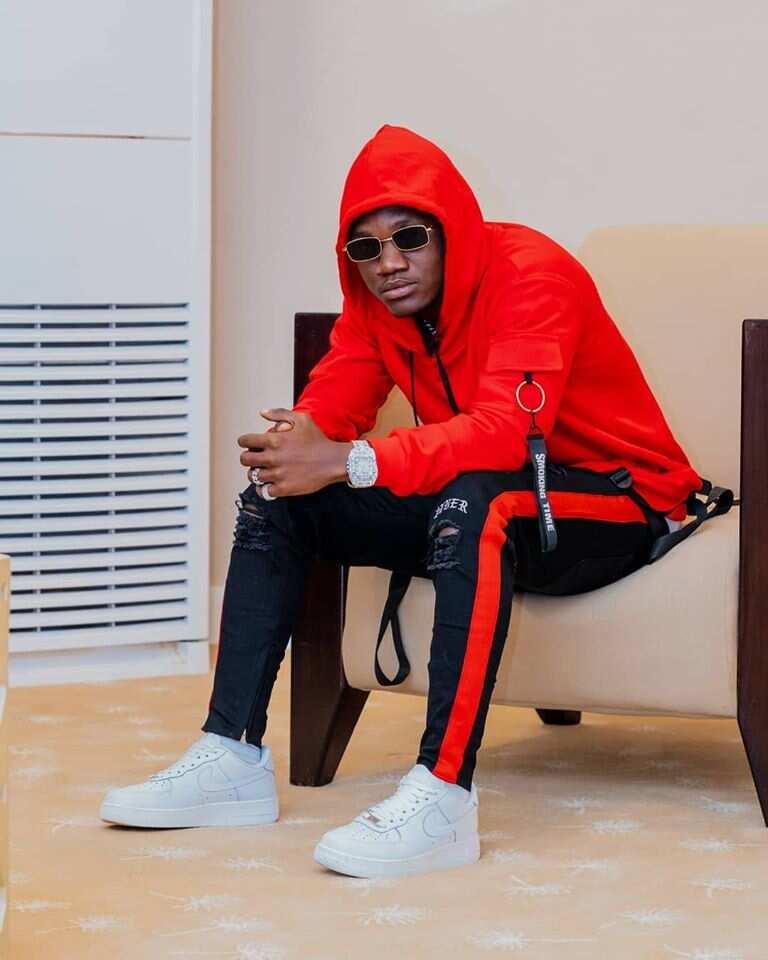 Mbosso - Ate lyrics
The song has fantastic lyrics that you will love, especially if you love and understand Swahili. Have a look at the lyrics and get to sing along.
[Verse 1]
Nataka longa na wewe
Nikufunze mapenzi
Mwenzako nayajua
Nataka sema nawe
Nikufunze penzi mimi ninalijua
Nipe nikubembeleze kam mtoto ng'ara
Kwa araha zako ujinenepee
Nikushike pendo lisiteleze likagaragara
Wabaya macho wasisogelee
Aaaaaaah Ah
[Bridge]
Twende Zanzibar Comorro Mombasa
Tucheze zumari ndombolo chakacha
Nikupe michezo hatari uzidi takata
Tuwe ng'aring'ari Dangote Tanasha
[Chorus]
Kma kikogwa nitala na chhumvi
Ate (x3) ateee
Vimboga mboga sangara uduvi
Ate (x3) ateee
Eeeh iyanaa iyaaaaa
Ate (x3) ateee
Iyaaana iyaaaa
Ate (x4)
[Verse 2]
Mhhh mhh mhh mhhh mhhh
Mimi daktari
Daktari wa mapenzi
Dozi yangu temethali
Intibu na kuenzi
Mhhh
Yangu tamu tamu bila kuchanjia
Swafi kwa kuitumia ni salama
Kama bubble gum utatafunia
Ndafu kwa kusukumia
Mhh Chakurumagia
Kinyama
Penzi liogelee hii bahari salama
Selelea se
Tuelee mioyo isiende mrama
Selelea se
Tule tujisosomoe nyama nyama za
Shawarma
Selelea se
Habib seleleaaa
[Bridge]
Twende Zanzibar Comorro Mombasa
Tucheze zumari ndombolo chakacha
Nikupe michezo hatari uzidi takata
Tuwe ng'aring'ari Dnagote Tanasha
Aaaaah Ah
[Chorus]
[Outro]
Jamaa mwali kang'ng'ania
Anaitaka mmhh analilia
Anaitaka oooh kashikilia
Anaitaka nimpe yote yote
Yani nzima nzima
Anitaka oooh kulamba lamba
Anaitaka chocolate ya maziwa
Anaitaka yote yote
Mbosso - Ate download
To download the song, use the links provided below.
What do you think about the jam by Mbosso - Ate? Feel free to share your thoughts in the comment section below as we would love to hear from you. Do not forget to share this article with your friends.
Source: Legit.ng