Lars Mikkelsen bio: height, brother, movies and TV shows
Lars Mikkelsen has been a star in the Danish movie scene for quite a while now. The world has gotten to know the talented actor's fantastic work from famous shows such as House of Cards and The Witcher.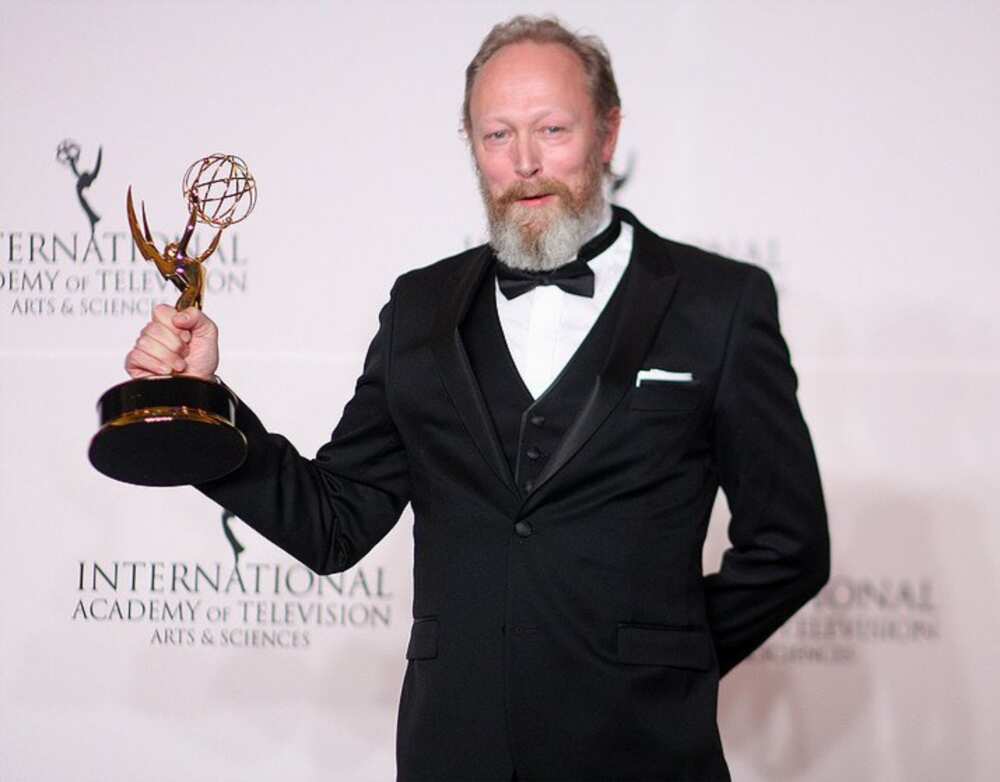 After exciting shows such as BBC One's Sherlock, Ride Upon the Storm, and Devils, many of the shows' fans have wondered who Lars Mikkelsen is. Here is all we know about the incredible actor.
Profile summary
Full name: Lars Dittmann Mikkelsen
Commonly known as: Lars Mikkelsen
Birthdate: 6th May 1964
Age: 55 years old
Place of birth: Gladsaxe near Copenhagen in Denmark
Zodiac sign: Taurus
Nationality: Danish
Ethnicity: Caucasian
Sibling: Mads Mikkelsen (brother)
Spouse: Anette Støvelbæk
Height: 6 feet 3.5 inches (1.92 meters)
Weight: 80 kgs
Eye colour: Hazel
Hair colour: Brown
Profession: Actor
Family and background
The actor was born on 6th May 1964 to parents Bente Christiansen and Henning Mikkelsen. Bente worked as a nurse while Henning was a bank clerk. The actor reported that he and his brother were raised by communist atheist parents.
Growing up, Lars played handball and was also a part of his school choir. After school, he chose to join the military. He did not last very long in the military. After about nine months of basic military service, he felt that it was not the right fit for him.
He enrolled in a university to study Biology. However, he did not last very long in this path either. After about six months in school, he dropped out and became a street performer. For five years, he performed all kinds of acts such as juggling, fire-eating, knife throwing, riding a unicycle, and many others.
During this time, he was introduced to William Shakespeare's The Tempest, and he was hooked. He enrolled at the National Theatre School of Denmark and thus began his journey into acting. He was 27-years-old at the time of enrollment.
Today, the actor is married to a fellow actor, Anette Støvelbæk. The two met while in college, and Anette was the one who introduced juggling to her now-husband. The couple got married in 1989, and they have two sons, Thor and Lue Mikkelsen.
Lars and Mads Mikkelsen
Mads and Lars Mikkelsen were both born in Denmark. While Lars was born in Gladsaxe, his younger brother Mads was born in Osterbro.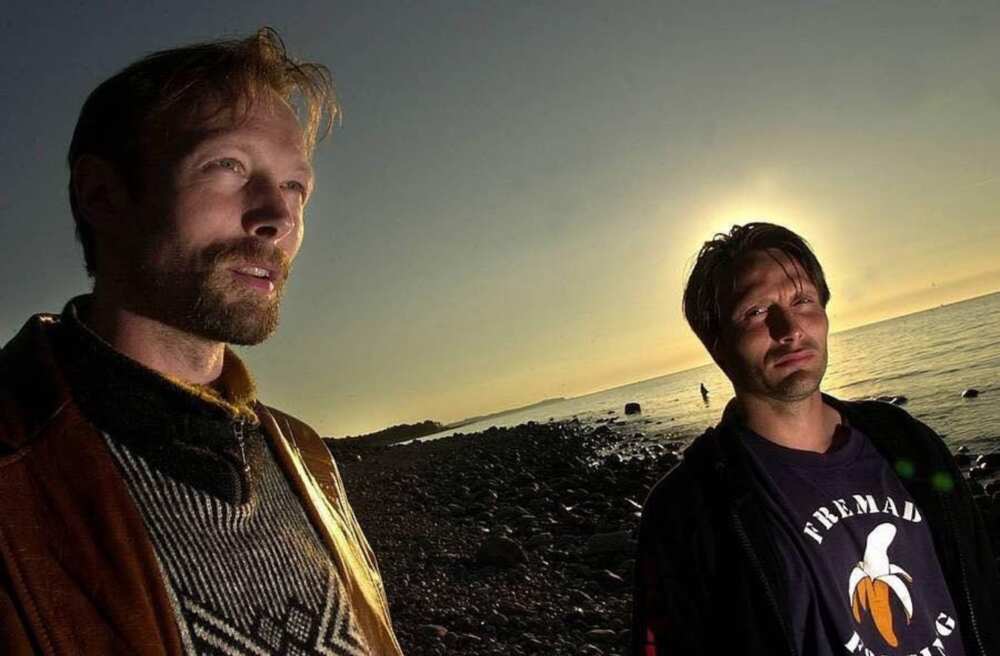 Neither of the brothers thought that they would become actors. While Lars was a street performer before joining an acting school, his younger brother, Mads, had been a gymnast. Mads had studied at the Ballet Academy in Gothenburg before enrolling at the same theatre school as his older brother, and graduating a year after Lars.
They both learnt English from watching the Monty Python on TV. Lars can speak four languages, including English. The other three are Danish, Swedish, and German.
Lars Mikkelsen height
The actor is very tall. He stands at 6 feet, 3.5 inches.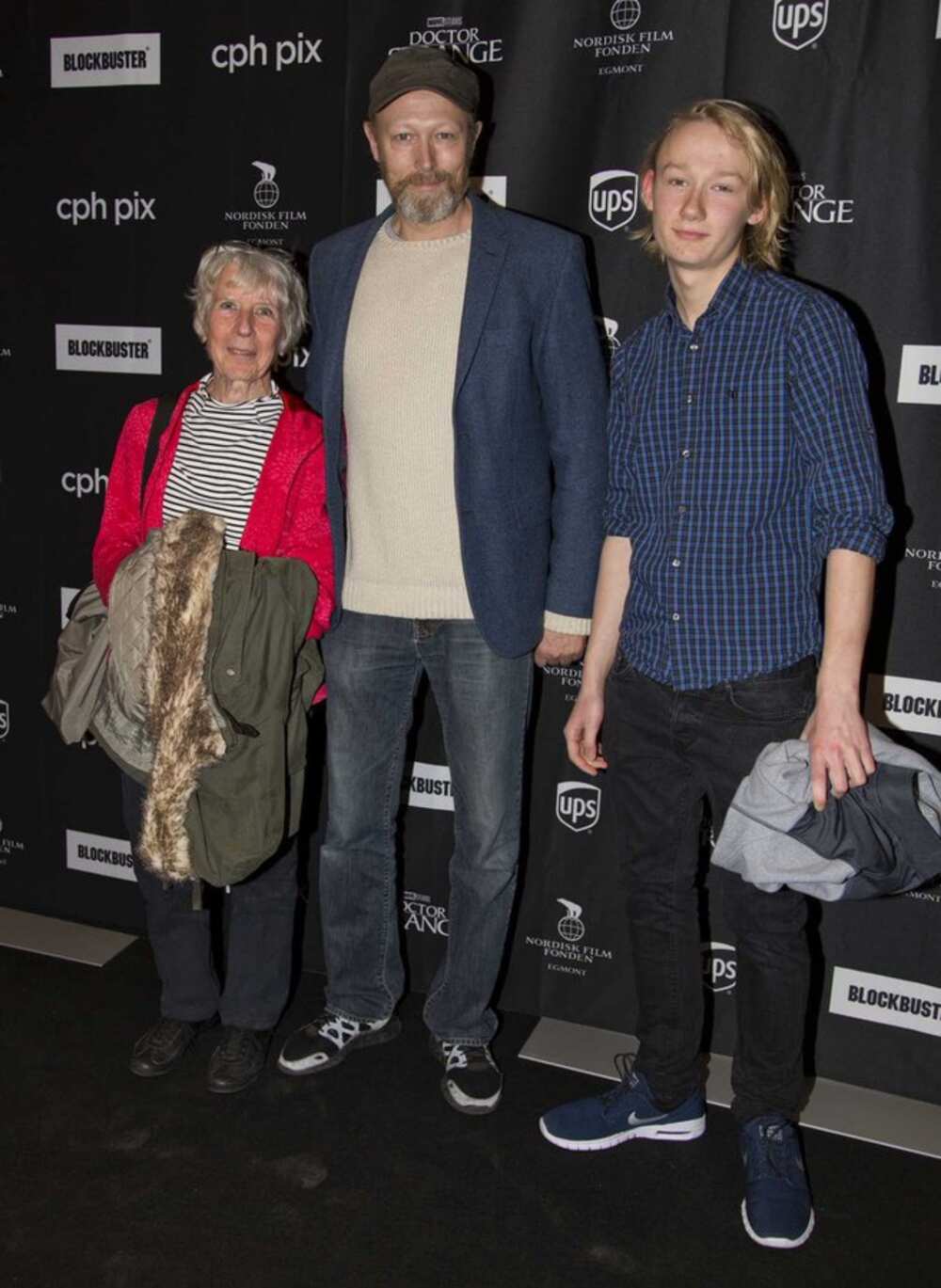 Lars Mikkelsen movies and TV shows
The actor's acting debut was in the 1995 movie Mappen where he played the role of Anton. Since then, he has gone on to act in a multitude of films and series. Here are some of the films he has been in throughout his career;
Lille John - He played the character of Lille John in this 1995 movie.
Den store Kul-Tur - He played the role of Jens in this Danish movie.
Royal Blues - He played the role of Henning.
Fast Lane - He played the role of Victor.
Seth - He played the main character, Seth.
Kira's Reason: A Love Story - The original title was En kærlighedshistorie. He played the character of Mads.
Se dagens lys - He played the character, John, Blå Ven.
King's Game - He played the character, Peter Schou in this 2004 film.
Helligtrekongersaften - He played the character of Orsino in this 2004 movie.
Angels in Fast Motion - He played the role of Stesos far in this crime-drama-romance film.
H.C. Andersen - historien om en digter - He portrayed the famous author, H.C. Andersen, in this 2005 film.
Lost in Africa - He portrayed Victor in this award-winning film.
Those Who Kill - Shadow of the Past - He played the character, Magnus Bisgaard, in this 2011 Danish movie.
A Caretaker's Tale - He played the main character, Per, in this 2012 film.
Lars Mikkelsen TV shows
Nikolaj og Julie - This romantic-comedy TV series earned him national recognition in Denmark. He played the character, Per Køller, in ten episodes.
Better Times - He played the role of Jens Otto Krag in nine episodes.
The Killing - He played the character, Troels Hartmann, in twenty episodes.
Those Who Kill - In this 2011 action series, he played the role of Magnus Bisgaard in ten episodes.
1864 - He played the role of Thøger Jensen in two episodes on this mini-series.
The Team - He played the main character, Harald Bjorn, in this crime-drama series.
Historien om Danmark - He was the narrator on 6 episodes of this historical series.
Star Wars Rebels - He played the Grand Admiral Thrawn on 16 episodes of this show.
House of Cards - In this Golden Globes and Emmy winning TV show, Lars played the character, Viktor Petrov. He had to use a Russian accent for this character.
Sherlock - He played the character, Charles Augustus Magnussen.
Ride Upon the Storm - He played Johannes, a drunk and lustful priest, in this series. According to the actor, his role in this show made him find God and get baptized.
The Witcher - He played the role of Stregobor in four episodes of this 2019 show.
Devils - He plays Daniel Duval in this drama-thriller series.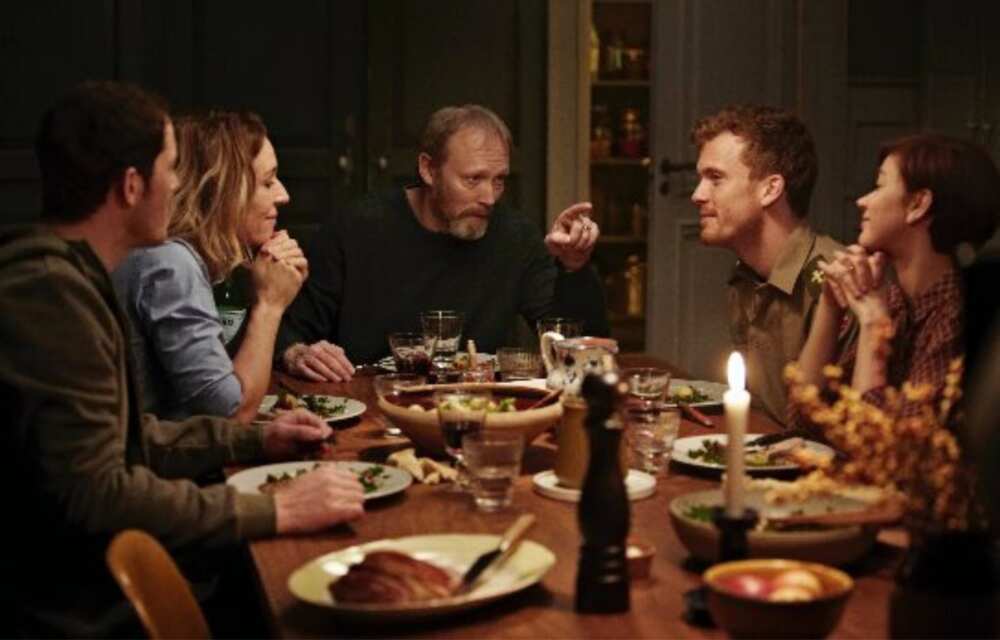 This year will be a very busy one for the actor. He is currently filming three movies and has three more in the pre-production phase.
Lars Mikkelsen had a late start on his acting career. Despite this, his career has flourished in both Denmark and the United States of America. His diverse roles show his incredible talent as an actor. We hope to continue seeing more of his fantastic characters in the future.
Source: Legit.ng