The InterswitchSPAK TV quiz series is still on and the last three weeks have witnessed three new episodes.
Episode five started with Team Mars' presentation on a technology to improve the transparency of electoral processes. Under the tutelage of their mentors - Kingsley Nnorom and Rosemary Aimankhu – they proposed a solution called Blockchain technology.
The blockchain technology will be applied in three sectors of voting i.e. AVM (Automated Voting Machine), Online Web and USSD.
The AVM is a modified form of an ATM. It will have an antenna with a live broadcast which means while a citizen votes, it will be displayed for all. This is targeted at regular and uneducated voters who are not tech-savvy. Each citizen using the AVM method will be given a card called AVC (Automated Voters Card) and PIN for authentication to enable voting.
The Online Web is for the middle-class people with smartphones who can afford data, and live in Nigeria and in the diaspora. Voting will only be done on the INEC website.
The USSD is for those who like the convenience and don't like to wait in line. During voting, one string code will be provided alongside the last four-digit number of the AVC card and their international card number, to enable voting.
This will be backed up with the blockchain technology solution to ensure there are no multiple votes. This solution also cuts down the cost of conducting elections and provides real-time results.
After the teamwork, the team members moved a notch higher to compete for the Star prize. The best three of the nine moved to the next stage of the competition. From Team Mars, the trio of Mezisashe Ojuba, John Areola and Hezekiah Ilesanmi made it to the next round.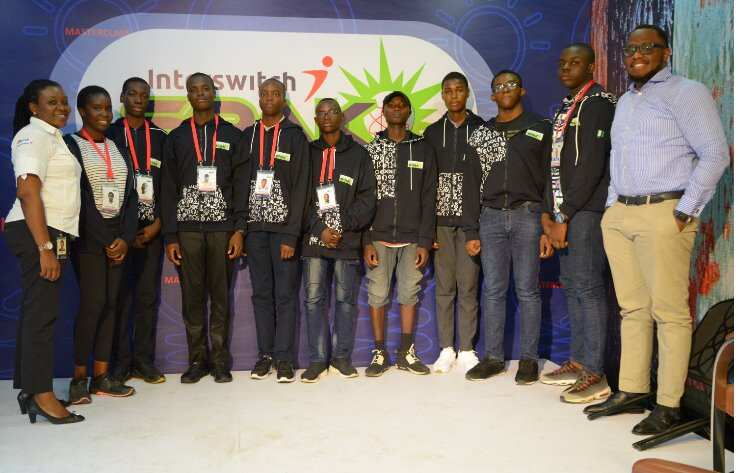 The sixth episode introduced Team Jupiter's technological solution to tackle the pre-voting stage of the elections. They identified the main problems of this stage as under-aged voting and insufficient logistics.
The target result of their solution is to achieve a conversion of at least 70% of the actual voters to registered voters in 2023 elections, and 50% reductions in the elections cost by improving electoral process transparency and efficiencies. All these they expect to happen within three years.
There are also plans to partner NIMC, by creating NIMC centres in various locations, like markets to engage more Nigerians. To save cost, all voters will be given the NIMC card for voting. Team Jupiter's mentors were Oluseyi Oluwehinmi and Oghenefega Akoria.
The top three team members that made it to the next stage were: Muhammed Ahmed, Adekunle Adeniji and Mercy Oyetayo.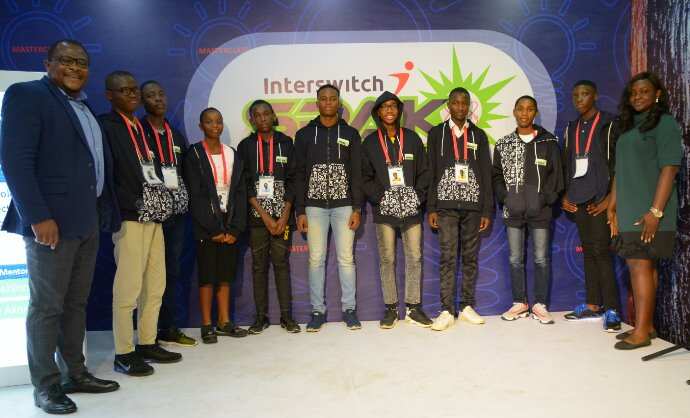 With their mentors, Michael Popoola and Sodiq Yussuf, Team Saturn opened Episode seven with a brief history about elections in Nigeria, challenges and Technology, from 1964 to 2019. They broke down the most significant current challenges faced in Nigeria during elections, which include non-application of technology. These technological inadequacies, they say, has resulted in lack of transparency during the election. Some of the problems they pointed out include underage and multiple voting, the ballot box and result snatching, violence, bribery and corruption, registering problem and many more.
The team's strategy was to focus on Voter education. They intend to use technology to educate the less educated ones to ensure they understand the dos and don'ts of elections.
They also plan to tackle the issue of registration by partnering with NIMC. This will eradicate underage voting and multiple voting. The NIMC data will be synchronized with the INEC registration and/or bank verification details. This is to eradicate vote-buying and ensure proper voting.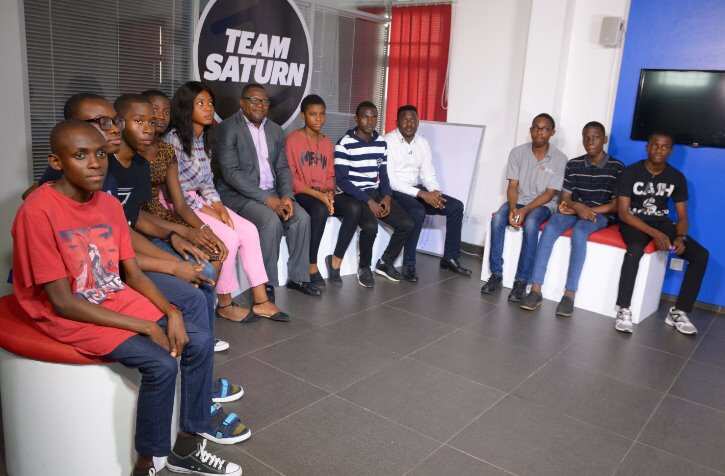 The best three of Team Venus who made it to the next stage were Oghenero Ologe, Christine Ochonogor and Stanley Nwagu.
The InterswitchSPAK Innovation Challenge is true evidence that even young students can proffer a solution to Africa's problem.
Join us on the next episode of the InterswitchSPAK TV show on the following stations: Africa Magic 154 on Saturday (6 pm) and a repeat broadcast on Sunday at 2:30 – 3:30 pm.
Other television stations include AIT Network on Saturday (7 pm), TVC Lagos on Saturday (8 pm) and Sunday (5:30), STV Jos on Sunday, (6 pm), NTA Kano on Sunday (8 pm), EBS Edo on Sunday (4 pm), NTA Port-Harcourt on Sunday (5 pm), DBS Asaba on Sunday (7 pm) and OSRC Akure on Saturday (6 pm).
[Sponsored]