Bisa Kdei & Adekunle Gold - Adiza: video, reactions
The long-awaited collaboration by a top Nigerian artist and Ghanaian artist has finally happened, and you do not have to speculate about it any further. The latest song by Bisa Kdei & Adekunle Gold - Adiza is one that is likely to get the attention of every person who likes love songs. For sure, it is a fabulous track that will most likely be a favorite for many people.
The tune is all about a lovely lady by the name Adiza. She has captured the attention of the artists, and they are crazy about her. They express their feelings towards her and try to woo her with all manners of advances. Indeed, the theme of love is perfectly expressed in the song.
Bisa Kdei & Adekunle Gold - Adiza description
Release date: December 6, 2019
Format: Audio/Video
Genre: Afropop
Length: 3.12 minutes
Producer: Apya
The music producer, Apya, did an exemplary job on this one. The tempo of the song is moderately slow, and that, combined with the powerful vocals of the artists, results in an alluring tune. Furthermore, the video is of top quality, and you will enjoy watching it.
Bisa Kdei & Adekunle Gold - Adiza reviews and comments
When the song was posted on YouTube, fans were quick to react to it. So far, it has a lot of views and numerous comments, and here is a sample of the opinions about the video on YouTube.
Cassius Kweku Antwi: Two Highlife kings.. GhanaNija to the world
Realnamedivine: The song is Sweet!
eirinokox #koxy: loving this song
Pergentino Eba Osa: What a song love it
danny Legzy: Adekunle with the GOLDEN voice...
eirinokox #koxy: sweetest voice Bisa
Bisa Kdei & Adekunle Gold - Adiza download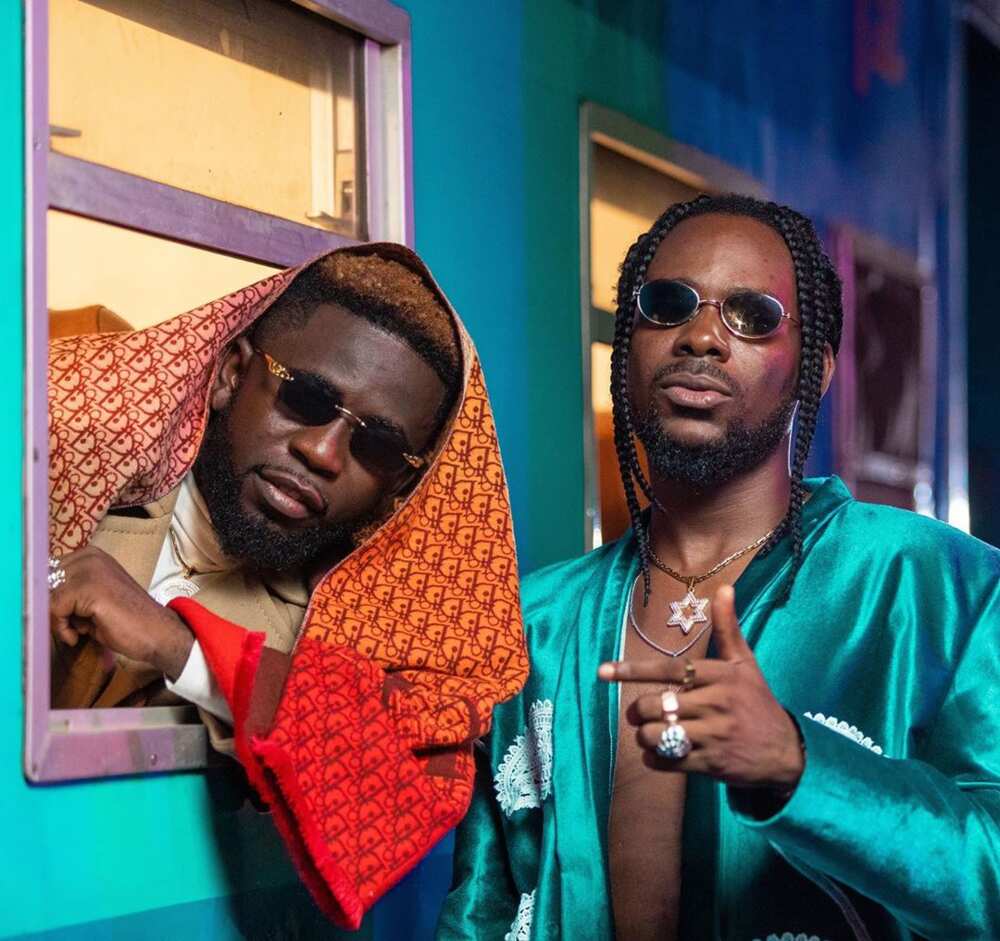 If you like the song, you can use the following reliable links to download it.
What is your take on the new track by Bisa Kdei & Adekunle Gold - Adiza? Let us know what you think about the song in the comment section below. Please do not listen to it alone and be generous enough to share the tune with friends.
Source: Legit