On December 7, Nigeria Technology Awards (NiTA) honoured Webcoupers Consulting with the 'Social Media Management Company of The Year' award.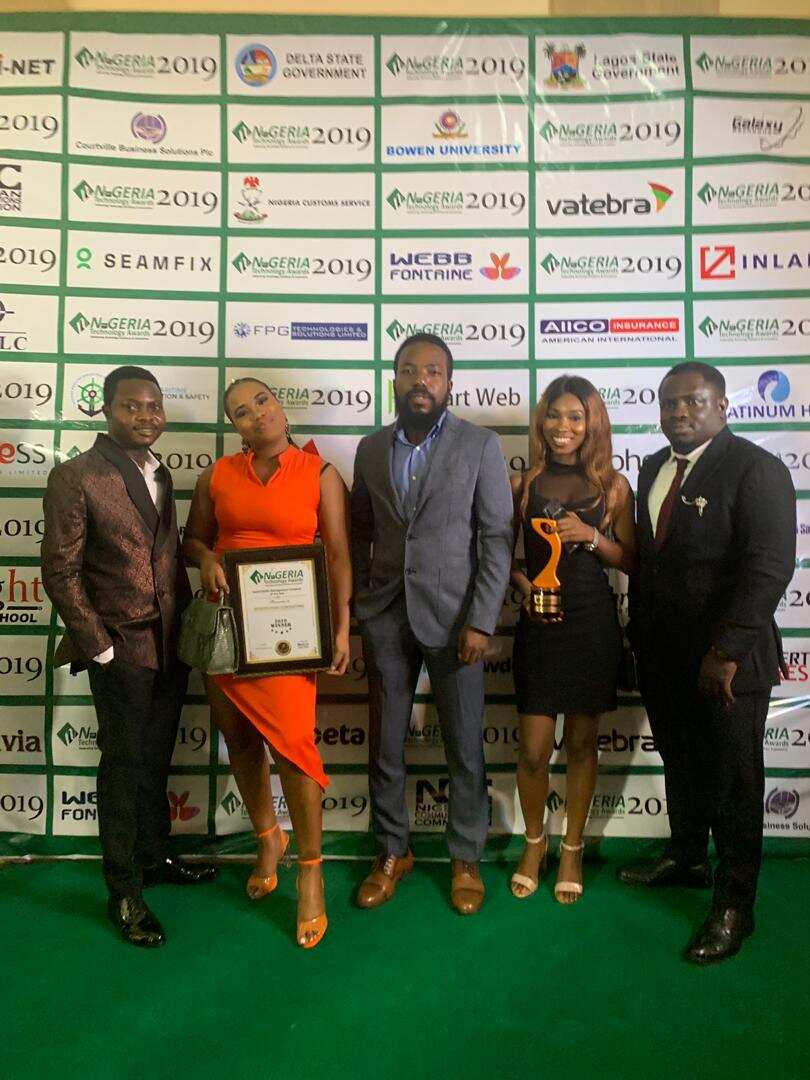 Held at Ace-Olivia Hall in Lagos, Webcoupers was nominated in two categories, 'Digital Marketing Agency of the year' and 'Social Media Management Company of the year', Webcoupers Consulting took home the Social Media Management company of the year award and the award was received by the founders of the company Bode Olatoye and Peter Ajegbomogun.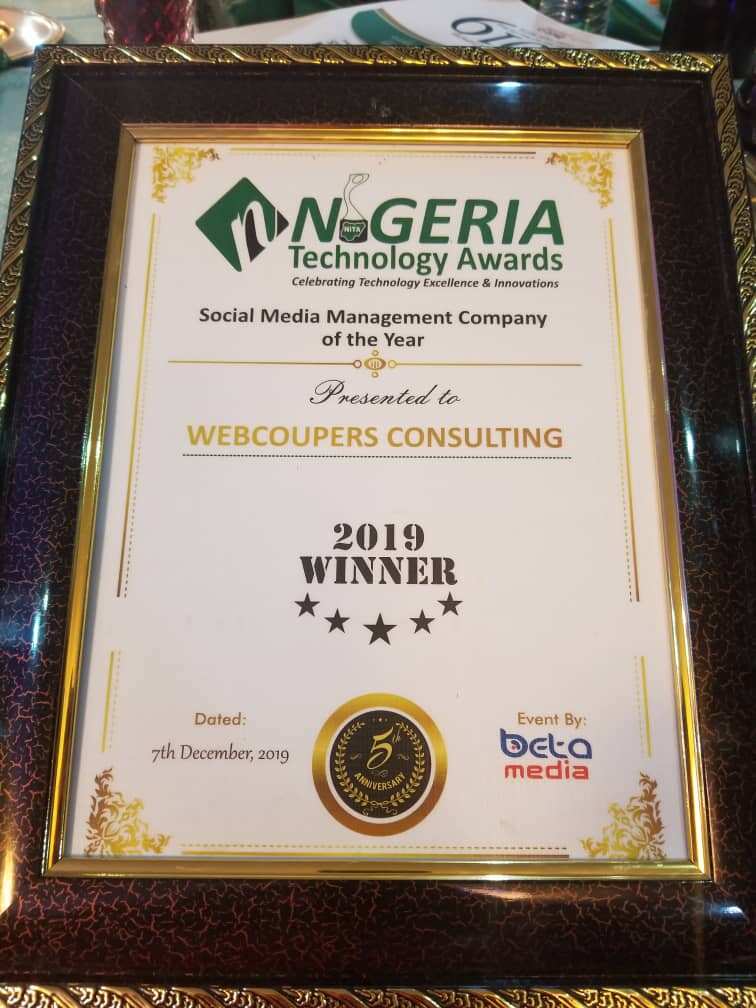 Now in its fifth year, NiTA annually recognizes the top technology entrepreneurs, technology professionals, corporate organizations, innovators, academicians, inventors and policymakers (Government) in Nigeria; the awards are aimed at building a large scale and internationally recognized Technology Awards in Nigeria.
The award signifies a huge step for Webcoupers Consulting as their efforts are being recognized across the country.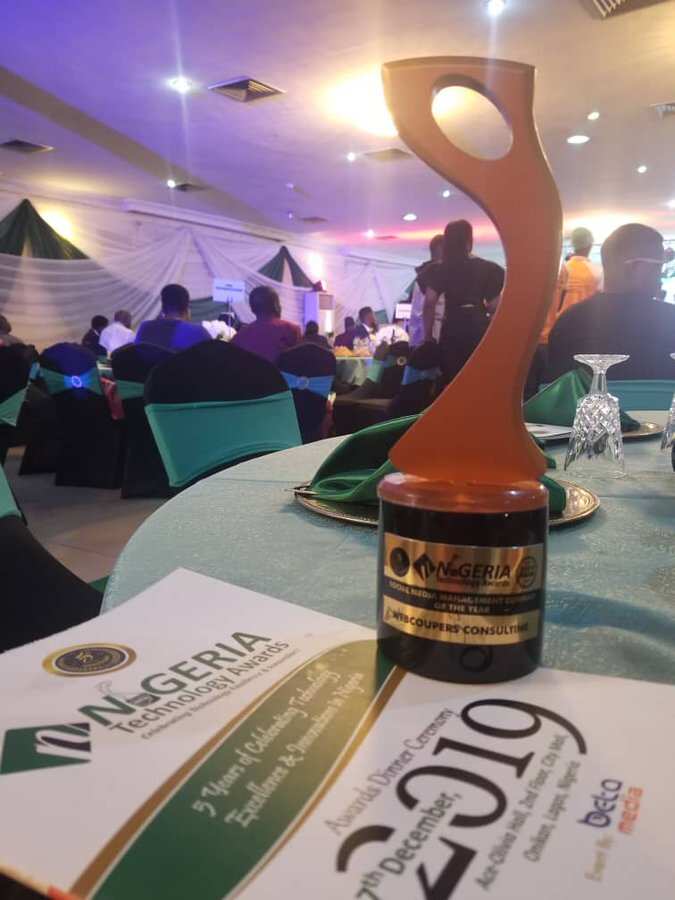 Webcoupers Consulting is a Technology and Marketing agency focused on driving innovation and growth for forward-thinking brands. They've worked with household names like Glo, Mouka Limited, Halogen, Payporte, Sterling Bank, Bet9ja etc and they promise and hope that in 2020 they redefine what digital marketing and advertising is in Nigeria.
[Sponsored]