- Ryan Matthews has been released after being wrongfully given a five-year jail sentence on death row
- Then-17-year-old Matthews was wrongly accused of killing a man
- After five years on death row, Matthews was exonerated and set free
- Matthews has finally graduated with a degree after his release
At 17, Ryan Matthews was wrongly accused of killing a man which led to a death sentence placed on him two years later.
In April 1997, a man in a ski mask shot and killed a 43-year-old owner of Comeaux's Market in Bridge City, Louisiana, right across the river from New Orleans.
Investigators thought Matthews, a black teenager, killed the white business owner, and he was later found guilty by one black juror and 11 white jurors, WFAA in Dallas reported.
Activists rallied, and his family fought. DNA evidence eventually proved their case, and the real killer confessed.
After five years on death row, Matthews was exonerated, set free, and moved to Texas.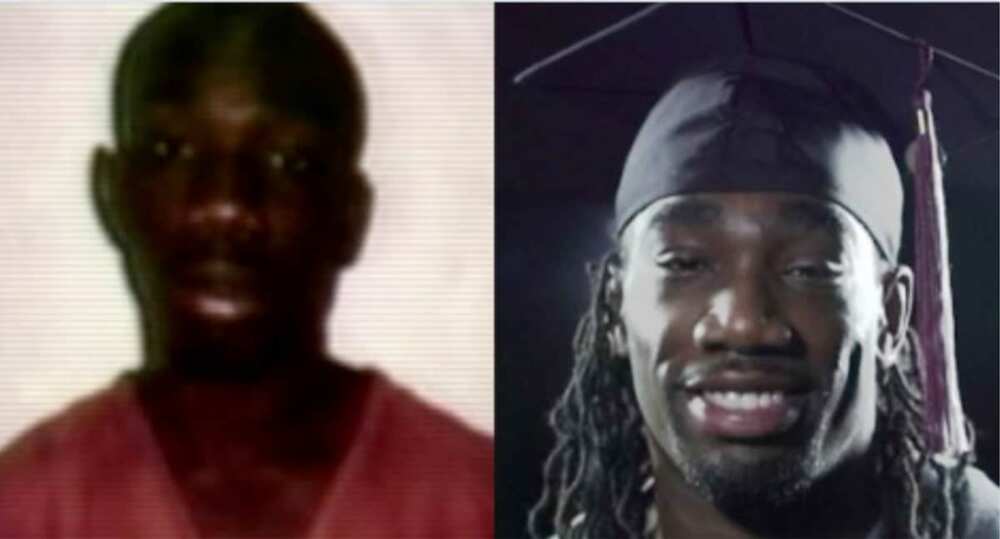 "All these years ago when I first came home, a reporter asked me what I wanted to do, and I told them I wanted to go to school," he said.
And he followed through on that promise to himself and graduated from Texas Woman's University in Denton with a bachelor's degree in applied arts and sciences at 39.
Moved by Matthews' story, his sister is set to pursue a PhD and his 71-year-old mother has also enrolled in the university.
His mother, Pauline, said she's "proud, proud, proud," as she could be.
Matthews said he can feel bitter about his experience, though his feelings are nuanced.
"I am because of what happened, but I can't because it would stop me from moving forward ... I'm trying to be the best I can be," he said.
In other stories, in a recent post shared on her Twitter page, Douglas, announced that she just bagged a degree in sociology while her twin sister bagged a degree in philosophy and psychology, making them both proud graduate from the same university.
She also shared sweet photos of both of them rocking their graduation gown and posing for several photos to build a special memory of the rare moment which will serve as a great conversation when they are both old and probably have children.
PAY ATTENTION: Read best news on Nigeria's #1 news app
Do you have news to share? Contact Legit.ng instantly
Unemployed graduates are too many in my ghetto on Legit TV: