- Christmas and New Year celebrations are one of the biggest and most significant events celebrated around the world
- Whilst in the mood of celebration, you can make good cash by taking-up some major business opportunities as the celebrations, not only expand several types of businesses but current business owners can also grow their capital this season
- Legit.ng has come up with business ideas that you can start with little capital and make extra cash before the end of the celebrations and after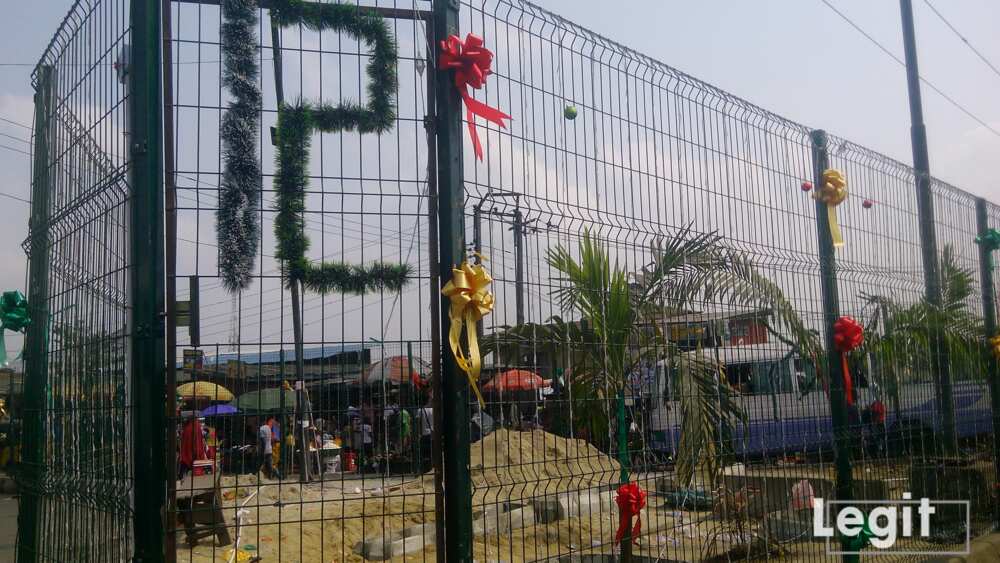 Christmas is one of the biggest and most significant events celebrated around the world. It is celebrated annually to mark the birth of Jesus Christ believed to be the son of God. Irrespective of different religious background or status, most people seek out time this period to bond with loved ones and as buy and exchange gifts.
When you think of Christmas, you probably think of presents, family and food and the spending pattern that rises in a short while; not leaving out the effect it has on the economy. Generally, Christmas and New Year celebrations are very beneficial to the economy.
The festive season creates a lot of opportunities for both everyone in the country; as it leads to an economic boost with businesses increasing their profits and temporary workers finding themselves little extra cash to spend. The celebrations do not only expand several types of businesses, but current business owners can also grow their capital this season.
While thinking of what to use that small cash in hand to do, Legit.ng came up with business ideas that will help you get a slice of good life this festive period. These are products/goods that appeal to anyone, especially those who want to show their love subtly;
SELL CLOTHES AND ACCESSORIES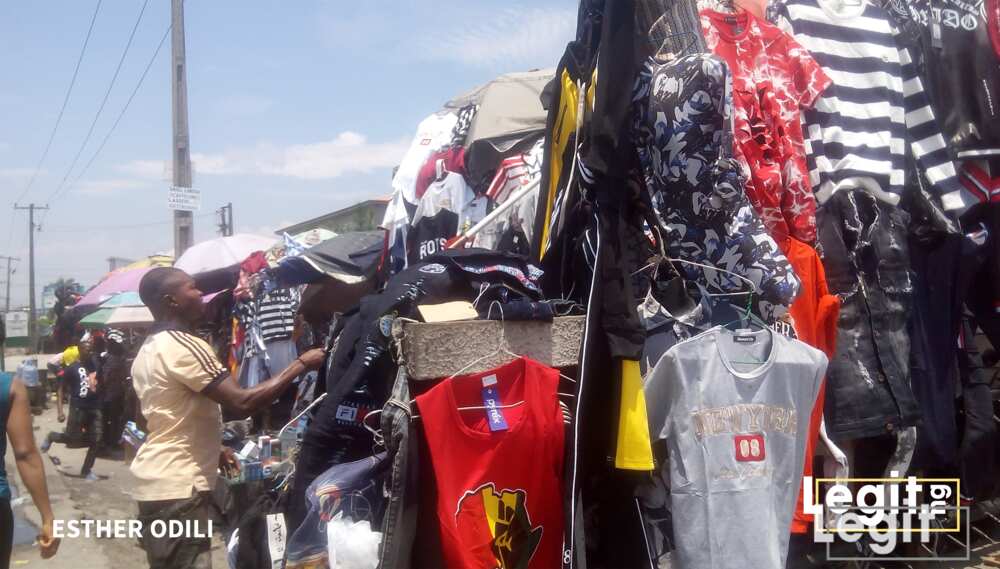 Getting the right present for a loved one during festive season is not an easy task; while some are confused, others are worried about their budget.
Just after the Christmas celebrations comes the New Year celebration; and most families do not joke with this celebration, as they make it a habit to shop for good clothes after working round the clock to attend notable events, owambe party, religious activities, hang-out by companies and close pals, weddings, anniversaries, to mention but a few. Remember, kids are not left out in your purchase of goods.
Whilst some begin their shopping from the second week of December, others start a week to Christmas and selling of clothes and fashion accessories at this time won't be regrettable as they would love to look good and also be holy.
In other to make shopping easy for loyal customers or buyers, you can select good items like fabrics or materials like Ankara, lace, t-shirts, polo's, Christmas hats that are customized with Christmas themes and other fashion wears; package them well and sell at affordable prices. also, include accessories like shoes and bags as well and sell at affordable prices to make sales fast.
The only thing is, the brand and design of the items, determines the cost price to a large extent, so do not purchase these goods beyond your budget.
These two celebrations, has become one of the most important periods of the year in various markets across the globe as business men and women make good use of the season to explore their creative minds and then make profit in return. In view of this, this business idea is one that thrives now and even after the celebrations.
SELL JEWELRY AND MAKE-UP ITEMS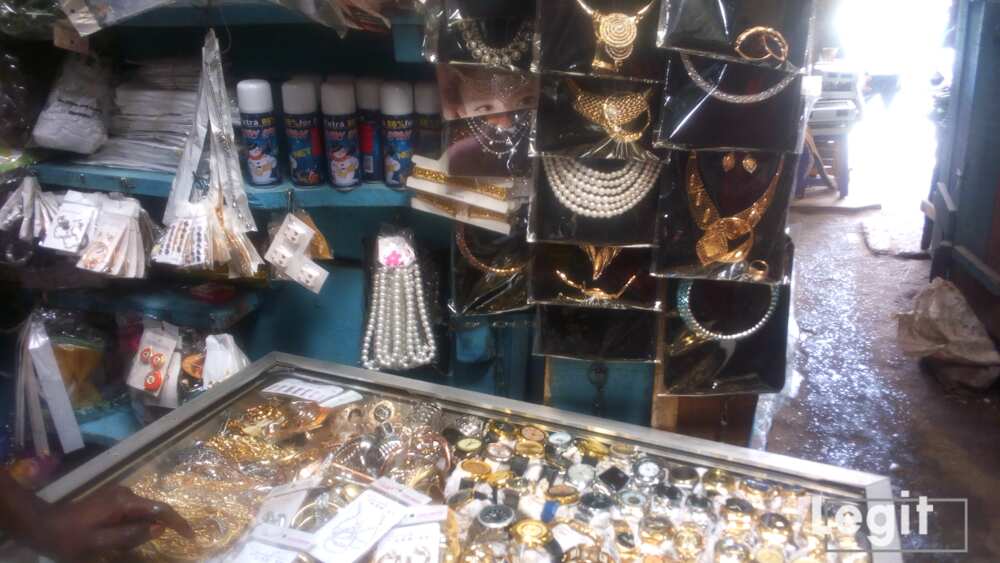 A piece of necklace can be a very meaningful gift and to many, it's the perfect way to express your love over the festive season. Some go the extra mile by personalizing this piece for their soulmate to make them feel special or loved this season.
The interesting thing about this product is that there are several varieties and brands you can decide to sell. So, you can decide to get personalized ones or make some with photos of customer's loved ones depending on their preference. These items are very popular and would make the perfect product to sell for the holidays. You would get a good price of the items in major markets across the state, purchase and resell at reasonable prices.
Get creative by selling makeup items this season, as ladies irrespective of their status, would want to look good this season and would need good make-up items by reputable brands to achieve their aim. This is another business idea that one does not require huge start-up capital for.
SELL FRUITS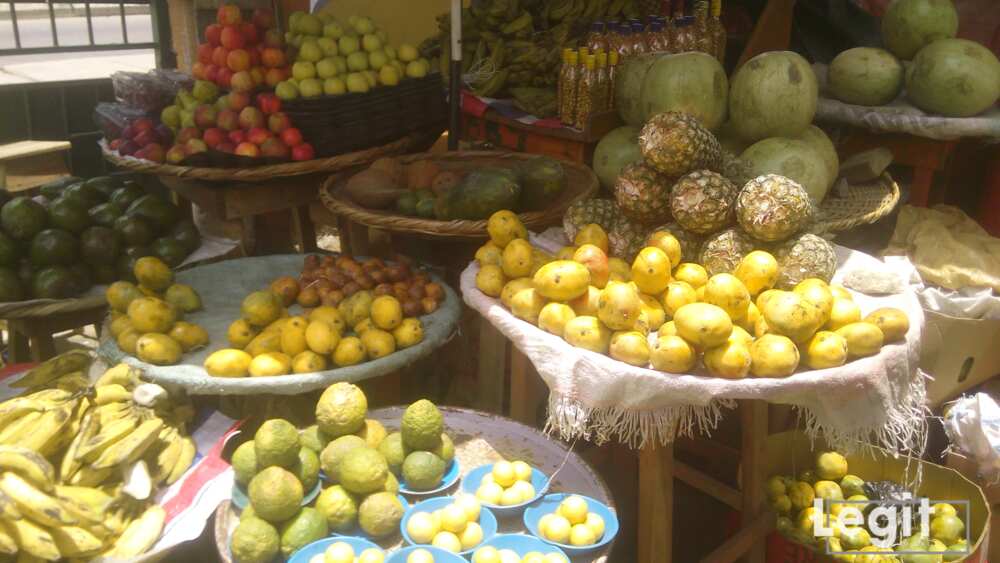 This is one business that you can never make a mistake in taking up this season as most buyers cannot do without eating fruits daily. And in starting this business, you can begin with as low as N10,000 to get all you needed as fruits are very affordable and very available this season in major markets across the state.
You can purchase some of the fruits in popular fruit markets like Jakande market and Mile 12 international market, Lagos at wholesale prices and then resell at affordable prices; at the end of the day's business, you will marvel at the level of profit.
Fruits like carrot, cabbage, and cucumber to mention but a few sell well during this period as not only buyers consume them but cooks especially caterers buy in large quantity to prepare salad and fried rice.
The demand for healthy foods and fruits along with homemade drinks and water rises during Christmas; thus, this is an opportunity for small business owners and entrepreneurs to make good profit.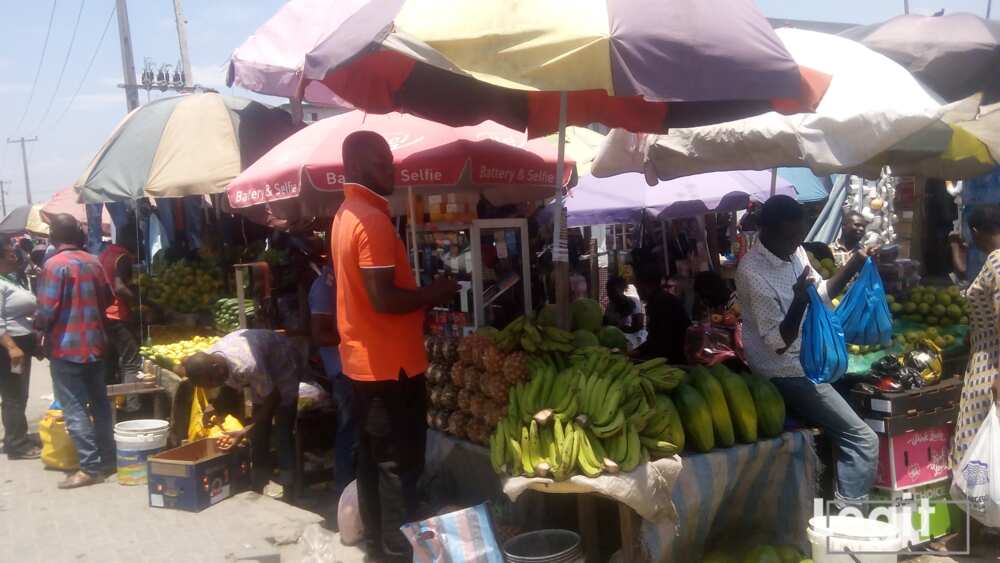 As a starter with little cash, you can sell fresh fruits like oranges, watermelon, pineapple, pawpaw, banana and apple at your convenience and make good profits. This is one out of the several businesses that grow steadily during this period and after.
SELL DECORATIVE ITEMS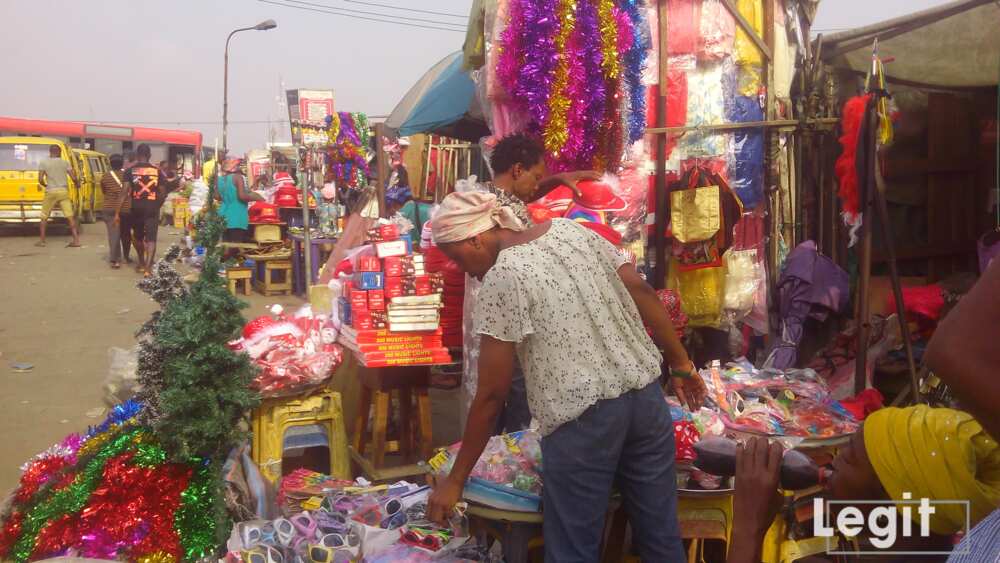 This period, schools, religious institutions, offices and homes love to decorate their environment with items that are characterized with the season. They do this to best convey the message of the season. With a capital of over N30,000, good marketing skills, good location, and most importantly, a good customer relations, you can start-off the new year with this brilliant business idea.
You can get popular items such as roping, ribbons, poinsettias, Christmas trees and Christmas tree ornaments, candy canes, stockings, wreaths, snow globes, garlands, candles, bells, balloon,lights, and so on.
Interestingly, you can get a stand by the roadside or the gate of a church, or a stand at your neighbourhood or right at the front of your building. These items can be purchased at major markets like Oshodi, Idumota or Balogun market, Lagos Island, Lagos.
SELL WINE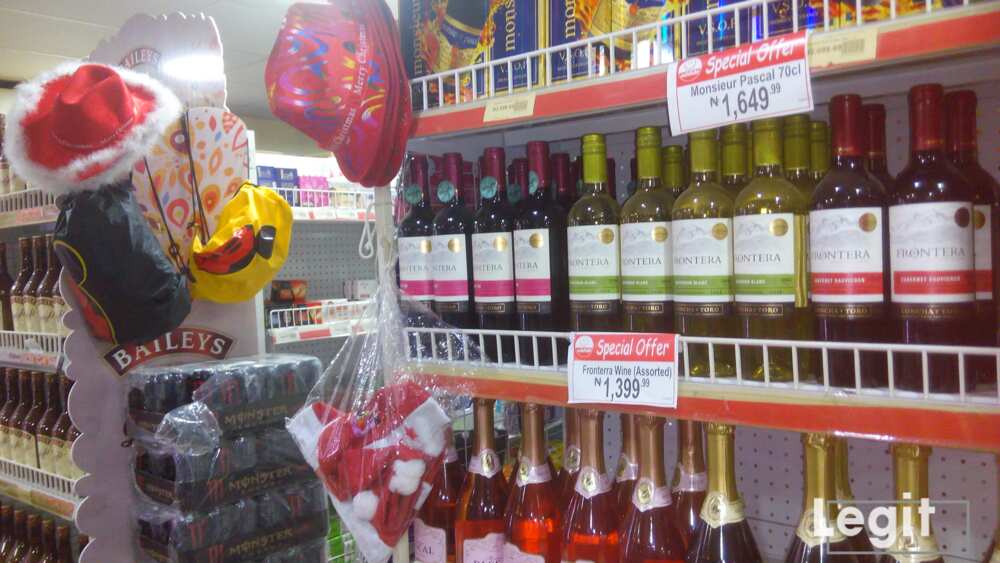 Selling wine this season is profitable because most buyers cannot do without these items in their shopping list. Either chill or not, they really do not require huge start-up capital. You can shop for good wines of various sort and brands and resell at cheap prices, depending on your idea; it is advisable to get wines according to your financial strength so you won't run at a loss.
You can increase your sales volume by advertising your goods on the various social media platforms irrespective of your choice location or area. Also, you can take the wines to companies, offices or retail outlets to make good profit.
There is no reason to doubt the profit one can gain from this business; a trial will sure convince you.
SELL GREETING CARDS/ RECHARGE CARDS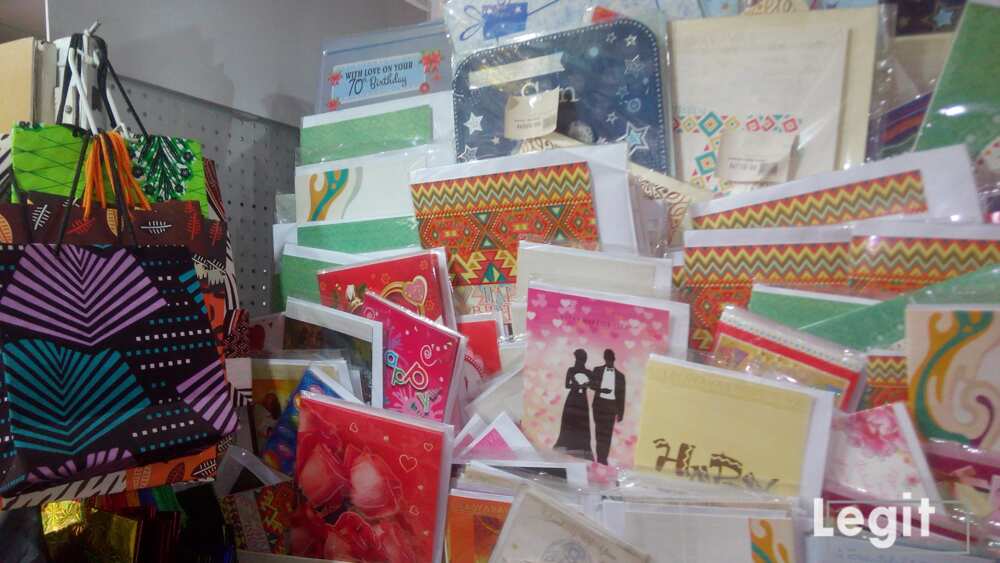 Most people appreciate their loved ones, loyal customers, relations, close friends or staffs by buying and exchanging greeting cards that communicate the message of the season- Christmas and New Year. This in turn makes the demand for greeting cards higher.
You can make good money before by selling greeting cards at good rates; all you need do is visit a popular market, buy in wholesale quantities and then resell at affordable prices. But it is important to note that the quality of the design and paper used would define the cost price of the cards.
You can also consider selling recharge card this holy month, this one requires no particular location because it is handy and has no expiry date.
This is one business idea that you can start now and continue after the celebrations as it grows steadily.
SELL FOOD ITEMS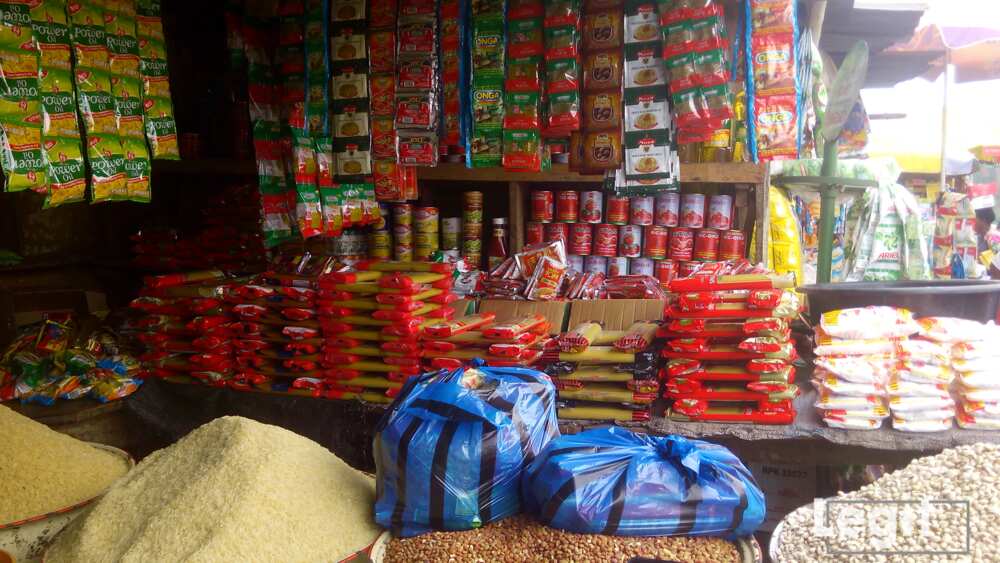 This season, there are food items that sell fast as most families spend more money in preparing healthy delicacies which leads to increasing demand of most major goods and scarcity of certain types of food items. In view of this, some traders who want to make profit tend to increase the cost of purchase of such items.
Some go the extra mile in shopping for foodstuff items to make delicious meal and celebrate with friends, colleagues, families and loved ones. This is why you should consider selling food items, foodstuff items, groundnut-oil and palm-oil, frozen chicken and livestock feeds this Christmas and even during New Year celebrations.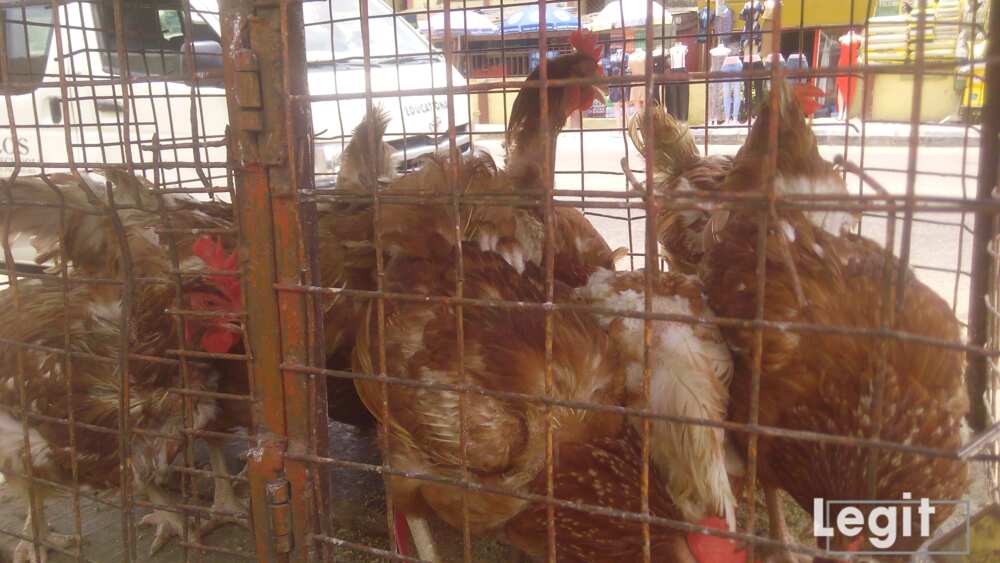 Other food items like rice, yam, bread, garri, wheat, and semolina to mention but a few also sells fast during this period.
GIFT BASKET/HAMPERS
Christmas is a month of giving and as well sharing. Religious faithful give certain items to the needy during Christmas. As a business man or woman, you can package items together and sell as a gift packs or hampers. Just neatly pack few sweets, eatables, fruits, special drinks and wine, beverages, canned items and more. You can buy these items from wholesalers or distributors to get a good discount. What is required of you is just a creative mind and a good capital.
During Christmas, there are ways people celebrate and appreciate their loved ones and one of such ways is giving them gift packs or hampers. People visit their relatives and friends on the occasion of Christmas and New Year celebrations; giving of different items as gift to them is like a normal practice as the season is characterized with giving. You can utilize this for increase sales of your business and for the purpose of the celebrations and it will produce positive effects on your business.
SELL PERFUME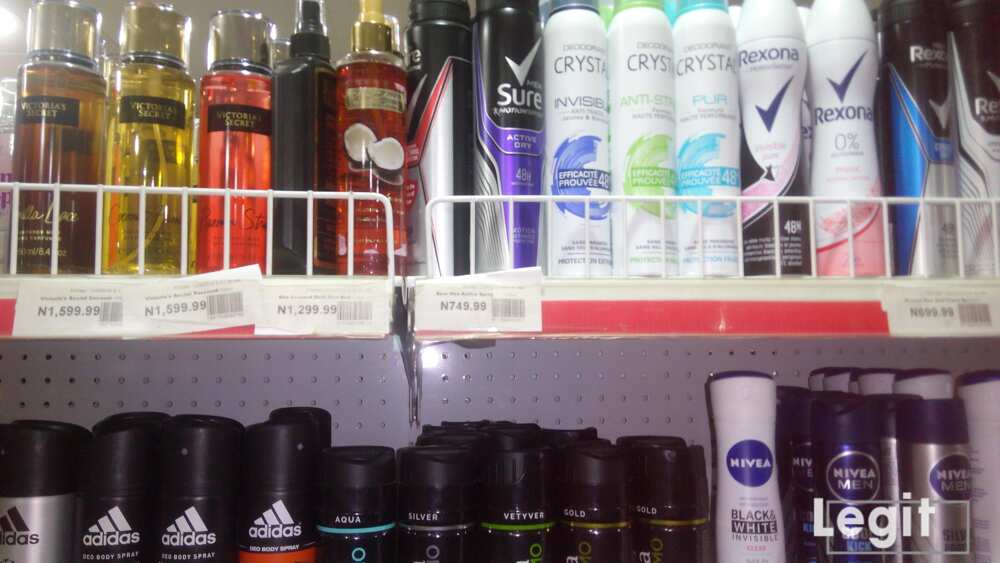 Lovers get romantic with their loved one by sending an emotional note with this item during festive season.
Selling perfume this period is a good idea because it is very easy and it is one business that strives even after the celebrations as you can sell to friends, colleagues, neighbours and more. All that is needed is a good marketing skills and appearance.
Christmas is celebrated around the world to remember the birth Jesus Christ, whom Christian's believe is the son of God. And in the spirit of the season, some businesses strive and others crumble depending on how well they are being handled by the owners.
In view of this, business-minded fellows, entrepreneurs and current business owners can make extra income this holiday and any other holidays that you may celebrate with these business opportunities.
Meanwhile, when advertising these products, it is important for you to use the specified social media ads to target those who are either in relationships or are married, depending on the business idea you choose to take-up, you can even market them for close friends or siblings.
The bottom line is that, these business ideas are very realistic and can be taken-up further even after the celebrations.
Market survey: It doesn't feel like Christmas, last year was better - Market women react via Legit TV