Lyta - Worry: video, lyrics, reactions
The wait is over! The hit song by Lyta - Worry is finally out, and it is worth your time. It has captivating beats and catchy lyrics that will draw you in.
Killertunes produced the jam, and it sounds fantastic. The video is entertaining to watch as well.
Lyta - Worry description
Release date: December 11, 2019
Format: Mp3, video
Genre: Afrobeat
Producer: Killertunes
Length: 2 minutes 44 seconds
Lyta - Worry comments and reviews
Did you enjoy listening to the song? Check out how some YouTube users responded to this song:
M Muni: This song too sweet, worrying me all night
Lawal Ismail: I cannot deny ooh, this thing wey I feel nah divine ooh, gbedu we dey burst brain
4unky Jay: Am hearing that hoe boy song beginning to fall in love in this jame. Well anyways it's a good song nice one bro
Mark Blessing: Lyta will be lighting everywhere
Gift happiness: Worry on fire
Hdh Nxbx: All I see in this video is talent plus class
Clown Kings: Video too sweet and nice sound…guy honestly am impressed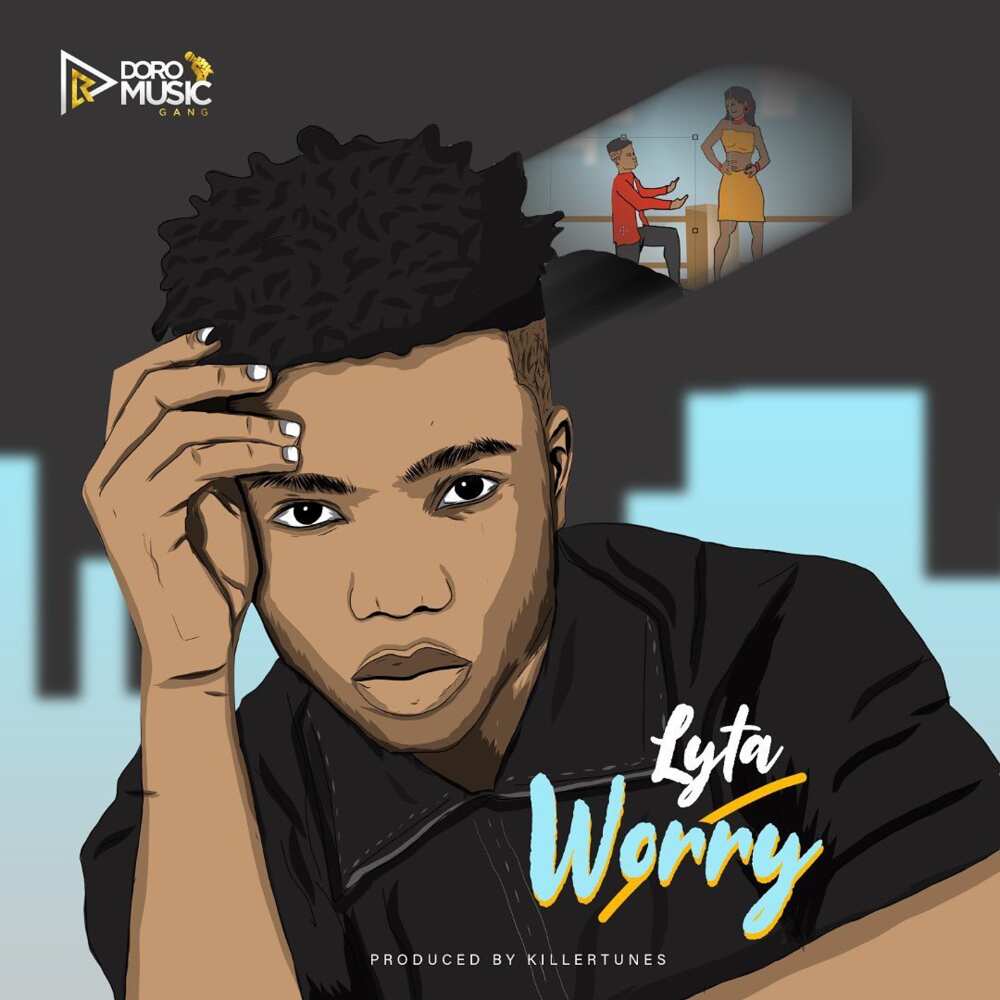 Lyta - Worry lyrics
If you would like to learn the lyrics, check them out below:
Lyta yea eehh
Shabalistica
Doro Music
Ok!
I cannot deny o
This thing wey I feel na divine o
Baby tell me, why o? Why o? Why?
I don dey text you but you no reply o
[Hook] x3
Oh oh oh
I dey worry too much o
[Refrain]
When I see you dey go
You make my liver dey cut
Ooh oo
One mind say make I follow you
The other say I make I wait for you
But time no dey my side
Shey make I die for you before you know say na real o?
Na you I want baby
No, be silver or gold
And if them ask you too
Shey, you go say na me o?
Obianuju o
I dey worry too much o
Girl I just dey wonder who you dey next to
Ah Ahn
Shey na my song wey
Girl, I just dey wonder what you think of me oo
I want to know o
I dey worry too much
[Hook]
[Refrain]
Milla Mix
Lyta - Worry download
To add the hit to your playlist, make use of the following sources:
What do you think about the jam by Lyta - Worry? Tell us in the comment section below as we would love to hear from you. Remember to share this article with your friends.
Source: Legit.ng