Anjali Pichai bio: net worth, age, husband, education
You may probably be familiar with Google CEO, Sundar Pichai, but what about his wife, Anjali Pichai? Just like her husband, she is a brilliant and skillful woman. She is well known as a chemical engineer and businesswoman. Unlike other wealthy celebrities, Anjali prefers living a private life. She is currently a Business Operation Manager at Intuit.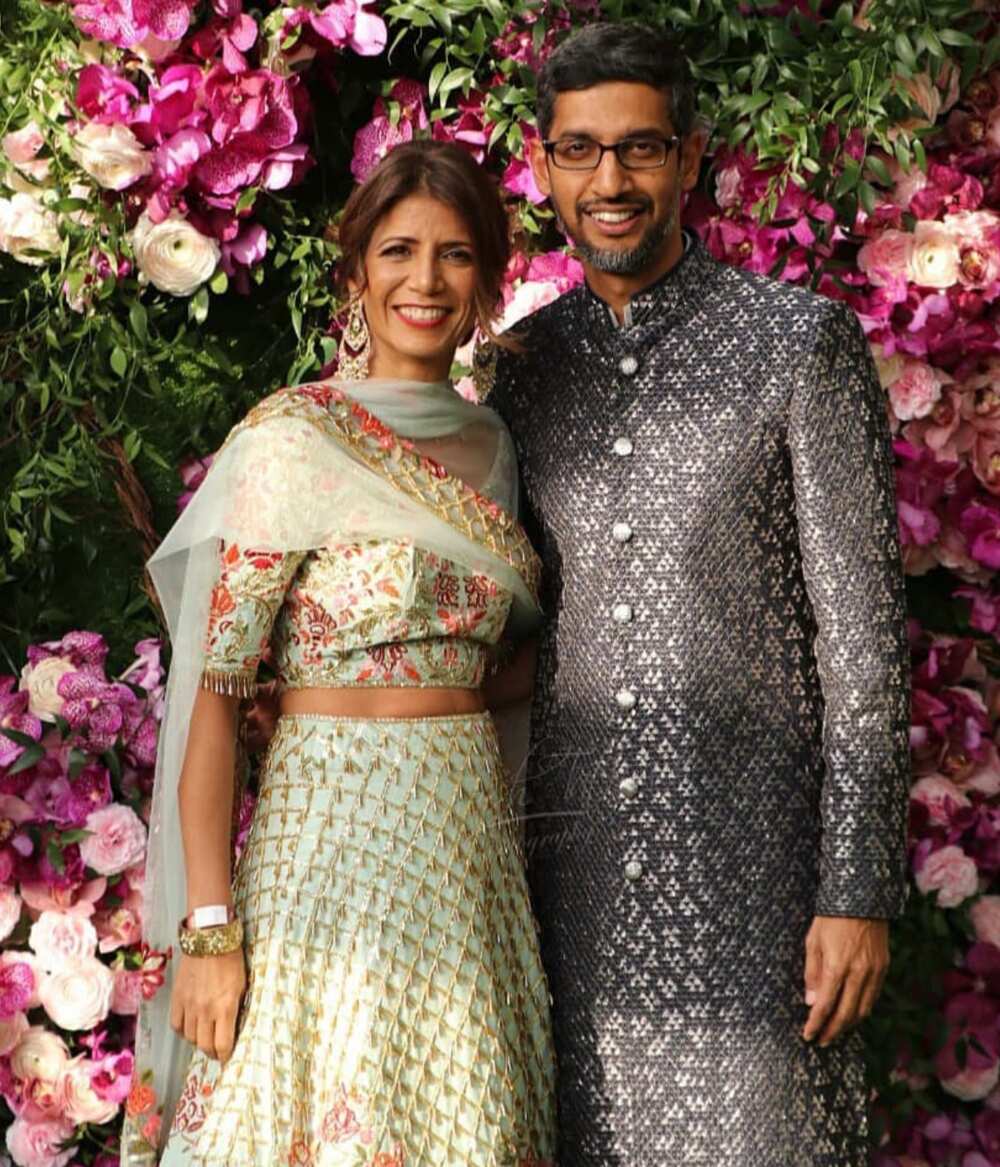 Anjali and her spouse are both of Indian nationality. It is said that behind every successful man, there is a great woman. For Sundar, Anjali is the answer to all his questions. Their enviable relationship dates back to their time at college, while their success stories continue to inspire many people. They have earned a lot of money from their respective careers that have enabled them to live a luxurious lifestyle.
Profile summary
Full name: Anjali Pichai
Date of birth: Nov 5, 1972
Birthplace: Rajasthan, India
Star sign: Scorpio
Ethnicity: Asian
Nationality: Indian
Religion: Hinduism
Profession: Chemical engineer, businesswoman
Early life
How old is she? The Indian celebrity was born on Nov 5, 1972, in Rajasthan. Anjali Pichai age is 47. Her father, Olaram Haryani, is a retired lecturer. Her mother died some years back. She has a step-mother called Madhuri Sharma. Her brother, Amit, is also a professional engineer in New Jersey and his wife is Shubra Bhatnagar.
Anjali Pichai height
How tall is the celebrity? She is 5' 7" tall and she weighs 60kgs. She has dark brown eyes and black hair. Her body measurements are 33-28-35.
Anjali Pichai education
The celebrity has both beauty and brains. She obtained a Bachelor's degree in Chemical Engineering from the Indian Institute of Technology (IIT) Kharagpur and graduated in 1993. Through hard work and dedication, she has achieved a lot in her life, both as a wife, a mother and in her career.
Anjali Pichai family
What is her husband known for? Who are their kids? Anjali Pichai husband, Sundar, is a businessperson and a computer engineer. They are blessed with two children; a daughter, Kavya, and a son, Kiran.
Sundar was born on July 12, 1972, in Madurai, Tamil Nadu. His parents are Regunatha and Lakshmi. Sundar grew up in a middle-class family and was among the top students in school. He did not have access to the luxurious life he is currently enjoying.
He graduated from the Indian Institute of Technology and later joined Stanford University for his M.S. He studied his MBA at the Wharton School of the University of Pennsylvania.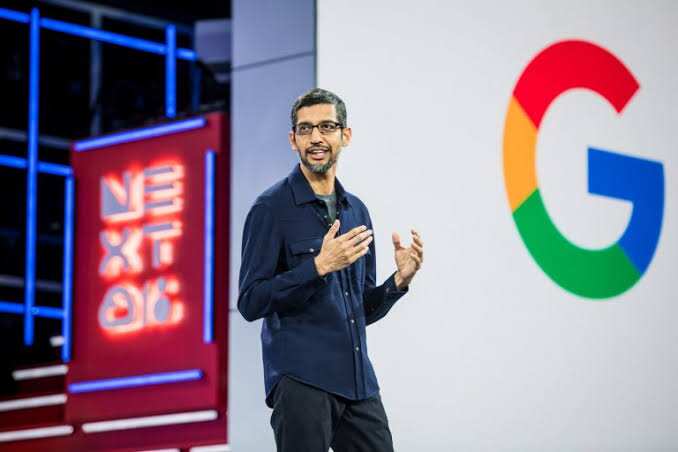 Sundar joined Google in 2004 as a product manager. Eleven years later, he was named the CEO of the company. In December 2019, he got an appointment to serve as the new CEO of Google's parent company, Alphabet. He is currently the head of both companies.
How did Sundar and Anjali meet?
Anjali and her husband met in college and became close friends. They would later fall in love with each other. It was astonishing to see Sundar dating since he was considered shy in school. Their relationship, however, suffered a setback after the Google CEO moved to the US to further his education. At one time, they stayed for six months without communicating. The beautiful celebrity later moved to the US, where she secured a job.
She reunited with her boyfriend who went on to propose and asked her parents for permission to marry her. They later tied the knot in what was the beginning of a new and successful journey. Do you think they are made for each other?
Anjali Pichai net worth
As a chemical engineer, the 47-year-old has an estimated net worth is $22 million. Her spouse has a net worth of $600 million. Not many couples can achieve what the two have earned in their careers, and this is why they are adored by many.
Anjali Pichai house
The mother of two and her husband own a house in Los Altos. The house was designed by Robert Swatt.
Here are other lesser-known facts about Anjali and her husband:
She advised her husband to stay with Google when other companies approached him.
Apart from the fact that they are agemates, the two were classmates in college.
Sundar got job offers from Twitter and Yahoo.
Before joining Google, Sundar worked for McKinsey & Company.
Anjali Pichai and her husband are not only learned but also successful in their careers. They have inspired many people to become humble, hardworking, and trustworthy.
Source: Legit.ng