Olivia Jade bio: age, parents, boyfriend, education
Olivia Jade Giannulli is popularly known as Olivia Jade, and she is the second-born daughter of fashion designer, Mossimo Giannulli and actress, Lori Loughlin. She is a social media celebrity with a massive following on different platforms.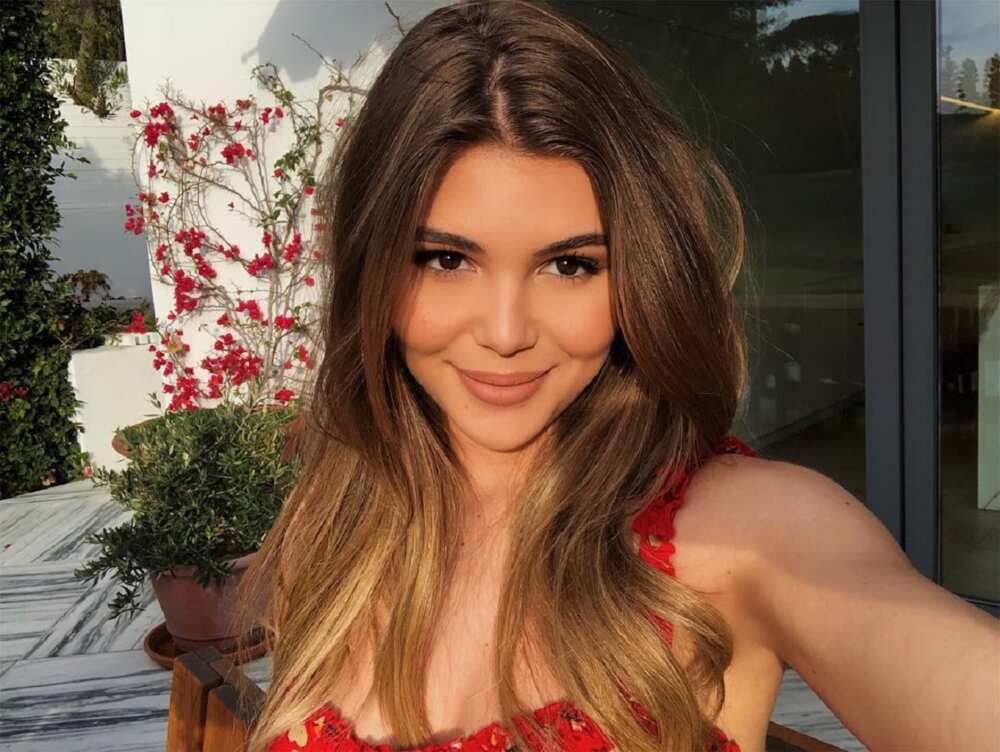 Olivia Jade parents helped her open a social media account when she was a teen. The initial years presented a lot of challenges, and her persistence and consistency gradually paid off, and she now has a mighty audience on YouTube, Instagram, and Twitter. Her topics of interest in social media are lifestyle, fashion, viral games, and makeup. This page answers a plethora of questions, including, "How old is Olivia Jade?"
Profile summary
Name: Olivia Jade Giannulli
Age: 20 years old
Date of birth: September 28, 1999
Place of birth: Los Angeles, California, USA
Zodiac sign: Libra
Ethnicity: White
Parents: Mossimo Giannulli and Lori Loughlin
Sister: Isabella Rose Giannulli
Half-brother: Gianni Giannulli
Height: 5 feet 4 inches
Weight: 114 pounds
Eye color: Dark brown
Hair color: Brown
Body measurements: 34-24-34 inches
Bra size: 32B
Shoe size: 6
College: University of Southern California
Profession: YouTuber, beauty blogger, and social media celebutante
Personal life and family ties
She is the second-born daughter of Mossimo Giannulli and Lori Loughlin. She was born on September 28, 1999. Olivia Jade sister, Isabella Rose Giannulli, is also a celebrity, and she is a year older than her. Her other sibling is Gianni Gene Giannulli, who is Mossimo Giannulli's son with her former girlfriend.
The celebrity's dad is a prominent fashion designer with a well-established brand called "Mossimo". Olivia Jade mom is a well-known American actress who played the role of Rebecca Donaldson-Katsopolis on the TV series, Full House. Lori Loughlin Olivia Jade are pretty close as seen in the latter's YouTube videos.
She has also had a career as a model and producer. Olivia Jade age is only 20 years, and she stands out as one of the top social media influencers in the world. Every member of her family has a celebrity status, and that makes the family famous in the entertainment industry. Check out this spectacular Olivia Jade Lori Loughlin picture.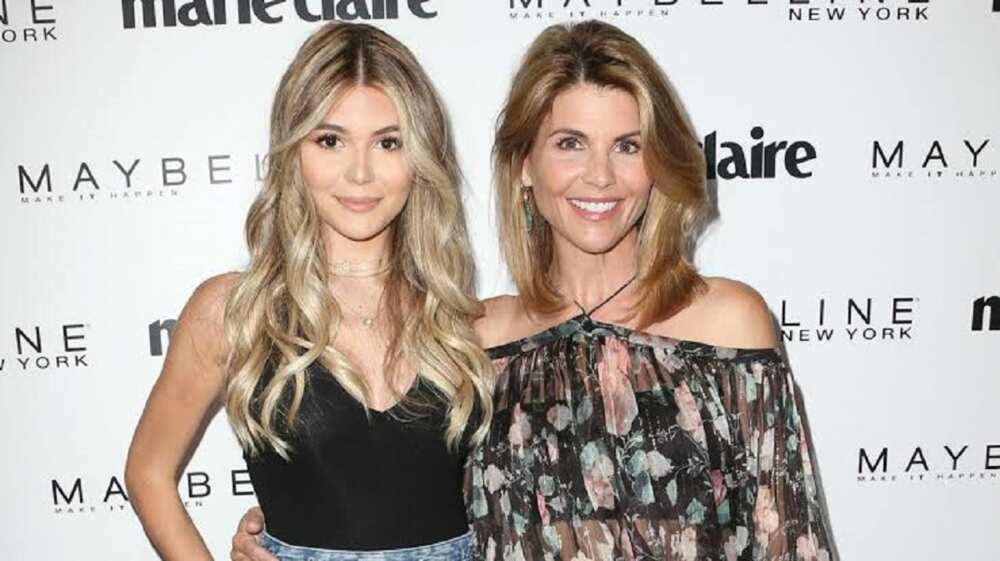 Is she currently dating?
The YouTube personality has had an on and off relationship with different personalities. At one point, she was dating Tyler Greenwald, who is a star on Instagram. The Instagram celebutante was a familiar figure on several posts on her Instagram account and YouTube channel. He supported her, notably when she ventured into vlogging.
The two started dating in 2015, but their relationship was cut short in 2017 when Tyler Greenwald had to go to college, and it was impossible to keep up with the challenges of long-distance dating. Their break up was evident when she erased all his pictures and went ahead to remove the 'Boyfriend Tag' video from her channel.
Currently, Olivia Jade boyfriend is Jackson Guthy. Olivia and Jackson broke up briefly after her parent's college bribery allegation came to light, but the two are back together and posting loving photos of each other on social media.
Where does Olivia Jade go to college?
Olivia Jade high school was Marymount High School in Los Angeles, and then she proceeded to enroll at the University of Southern California (USC). However, Olivia Jade college admission was marred with a bribery scandal allegation and it is considered as part of the 2019 college admissions bribery scandal.
Probe into the matter is on-going although the Registrar of USC reported that Jade and Isabella Rose Giannulli were not enrolled at the college in October 2019, but did not disclose if they were expelled.
Career
In 2013, she opened her Instagram account, and after that, she posted stunning photos of herself and friends. Her recognition on the platform increased, and by November 2018, she had over one million followers. She created her Twitter account in March 2014, and since then, she has garnered a massive following.
She has a YouTube channel by the name 'Olivia Jade' launched on June 19, 2014. By November 2018, Olivia Jade YouTube channel had over 1.5 million subscribers.
On February 18, 2015, she launched another YouTube channel by the name 'Olivia Jade Vlogs'. She uses this channel for posting personal stuff like her daily life and leisure undertakings. She earns revenue from the YouTube channels through endorsements and advertisements for top companies such as Amazon and Sephora.
What are her interests and hobbies?
She spends a significant time shopping, traveling and doing makeup if she is not committed to vlogging. She chooses Red over other colors and her best holiday country is Greece. Chinese cuisines will always find the top spot on her menu. The sensational YouTuber looks up to Noah Centineo and Jennifer Lawrence as her best celebrities.
Olivia Jade ranks highly among the notable social media influencers today. She regularly posts on her social media accounts, keeping her audience entertained while she gets more followers.
Source: Legit