iPhone 6 specs, price, review, all details
People enjoy Apple products for their reliability and simplicity. iPhone 6 is one such product that some people still have and are happy with, even after a few years. Is this smartphone worth purchasing in 2019, and what are some of its strong and weak sides?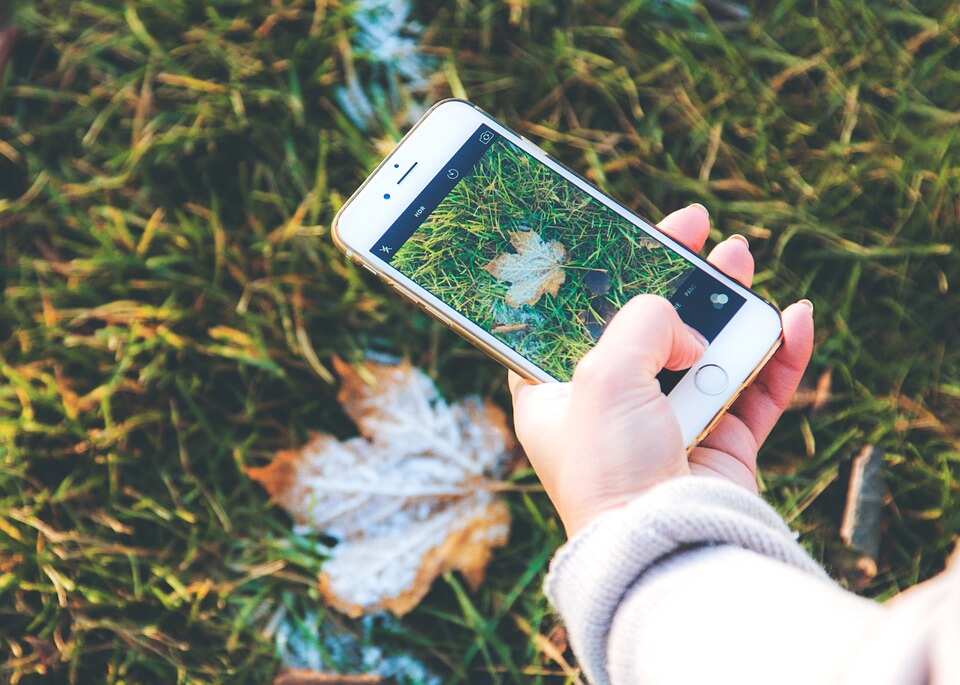 The iPhone 6 release date was September 19, 2014. Five years later, many people still use this gadget and are satisfied with its features. It is still available in Nigeria, and you can order it on Jumia. iPhone 6 price is N64,800, which is approximately $178 in US dollars.
iPhone 6 overview
When people buy a new device, they want to know about its strengths and weaknesses.
The good
Nice and elegant design.
"Touch ID" fingerprint sensor.
Global 4G/LTE support.
Fast performance.
128GB ROM storage option.
Decent camera.
Easy to use with one hand.
The bad
Battery life is not perfect.
Smaller display than the later models.
The camera does not have optical image stabilization.
Apple no longer supports this model.
Easier to bend than its new counterparts.
iPhone 6 specs
You can take a look at the device's most important specs - perhaps they will tell you if this is the gadget for you.
Screen size: 4.7 inches, 60.9 square centimeters (~65.8% screen-to-body ratio)
Screen resolution: 750 x 1334 pixels, 16:9 ratio (~326 ppi density)
Weight: 129 g (4.55 oz)
OS: iOS 8, upgradable to iOS 12.4
Rear camera: 8 MP, f/2.2, 29mm (standard), 1/3", 1.5µm, PDAF
Front camera: 1.2 MP, f/2.2, 31mm (standard)
Chipset: Apple A8 (20 nm)
4G LTE: Yes
iPhone 6 hardware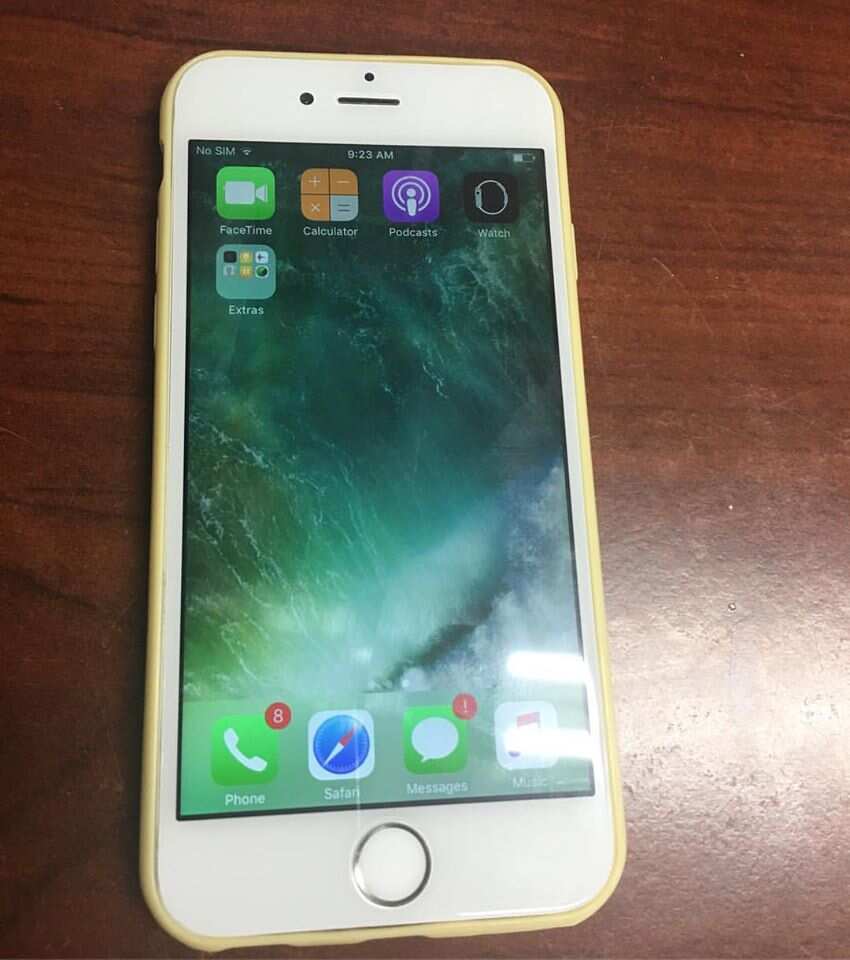 Design
The device has soft curves and is mostly made of glass and metal if you do not count some small plastic details. Maybe its design is not incredibly captivating and edge-cutting, but it is quite lovely and simplistic.
The comfortable edges make it easy to hold the gadget in your hand. It is bigger than its predecessors, but at the same time, it does not feel too huge, and you can easily use it with one hand. Apple offers three colour options for this product: Silver, Gold, and Space Gray.
Display
This gadget has a 4.7-inch display with a resolution of 750 x 1334 pixels. It depicts colours outstandingly and allows you to watch movies or videos in great quality.
Another beneficial thing is the brightness - you can view your screen well, even in the sunlight. However, the weak side of the screen is its failure to depict deep black colours.
Processor, storage, and performance
The eighth generation of the popular mobile device line is powered with the Apple A8 chipset. This makes the performance very favourable, and it has clearly improved if you compare it to the previous models.
The device is fast, and it processes apps and games very quickly, so it would be a nice device for game enthusiasts.
There are a few iPhone 6 memory options that you can choose from, which are 16GB, 32GB, 64GB, and 128GB. The RAM, however, is 1GB regardless of the ROM.
Battery
The gadget comes with an 1810 mAh battery which can last up to 250 hours in a standby state. You can talk up to 14 hours and play music for up to 50 hours.
If you encounter any problems with the iPhone 6 battery, you can always replace it with a new one.
Speaker and call quality
This device has a speaker on the bottom, and it is also one of the models that still have a 3.5mm jack, unlike the latest Apple mobile products starting with the seventh version. It also has active noise cancellation with dedicated mic and 16-bit/44.1kHz audio. Overall, call quality is quite good without any major issues.
iPhone 6 software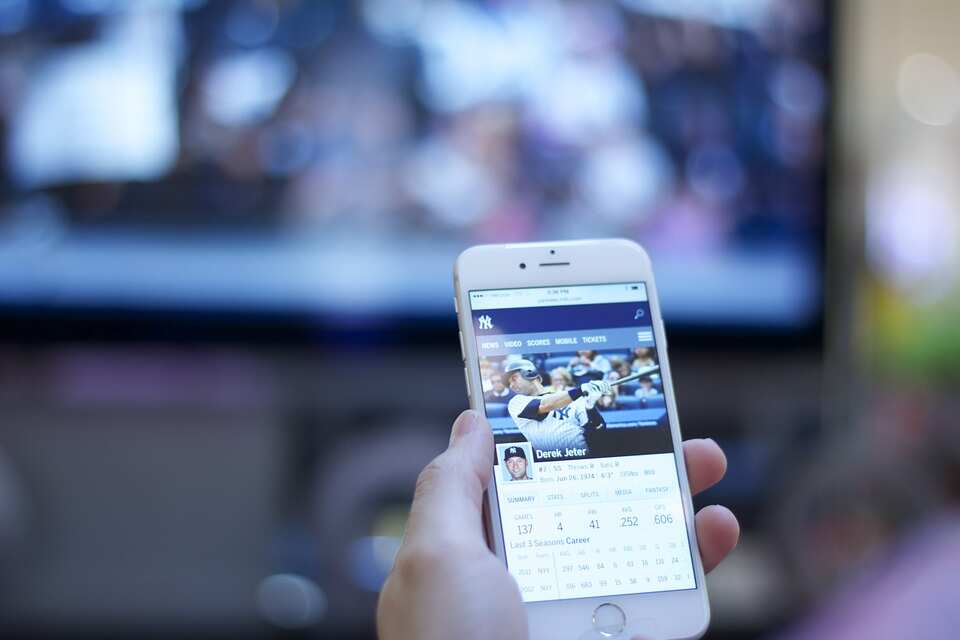 OS and features
This model works on iOS 8, which introduced a lot of new features compared to its predecessor. You will notice the iPhone 6 features if you dig deeper and check the system thoroughly. For instance, the notifications are interactive, meaning that you can respond to various texts and messages right away. You can also find "widgets", which bring you information without having to open the app.
There is also a keyboard with predictive text, which now guesses your phrases more accurately. You can choose the SwiftKey keyboard if you are not a fan of the Apple one. In addition, there are such features as voice messages, recent call shortcuts, and battery monitors, which helps you see what damages your battery life. You can activate the upgraded assistant Siri and pay your expenses through Apple Pay.
There are a lot of various sensors, such as the fingerprint sensor, gyro, accelerometer, compass, proximity, and barometer.
Camera, video, and image quality
The gadget has a single 8MP camera with a dual-LED dual-tone flash and the HDR feature. You can record videos in 1080p and 720p quality at 60fps and 240fps.
The front camera is 1.2MP and has the face detection feature, as well as HDR and FaceTime. It can record videos in 720p quality at 30fps.
The camera has a few slight improvements from the previous versions, which you will notice in use. It is equipped with the "Focus Pixels" technology, which improves focus. Pictures also look less blurry in low-light conditions. Other aspects that have improved are colour accuracy and brightness. Of course, smartphones with more megapixels will take better pictures, but the iPhone 6 camera is decent enough.
iPhone 6 review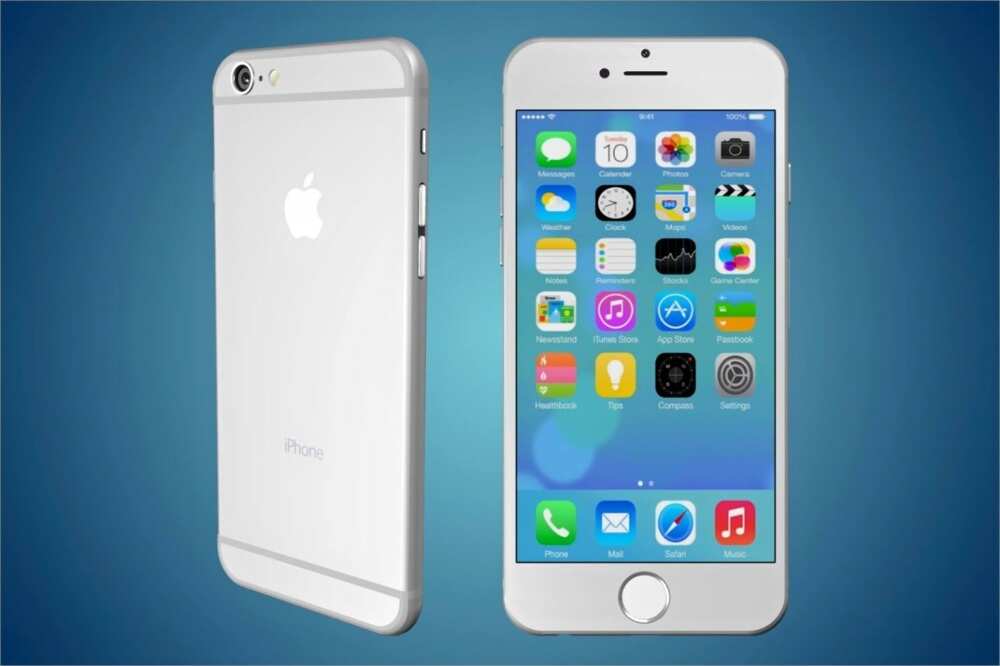 People's opinions differ when it comes to this device. Obviously, many users point out the fact that this is an old model, and it is better to save and get a newer one. However, other people say that this would be a good backup option.
A few users confirmed that the performance is smooth, and it never glitches, while others claim that there is a bit of lag when they try to do something. Still, we can assume that it got laggier gradually after a few years of constant use like any device would.
As many reviewers state, one of the worst things about this model is the poor battery life, even though it can be replaced. Another weakness is the lack of updates. No matter what, some people agree that this was a solid device for its time and can still be put to use in 2019.
Crybabiboy 607 mommy's baby boy: Watching on my iPhone 6 can't afford to buy a different phone right now. It is running smooth, no glitches, and it hasn't frozen on me ever. It does everything I need it to so I'm happy with it
Supahfly Spidey: I still like it but the battery is a pain for me
Jessica Renee: Besides being not very durable, I don't remember having a lot of problems with it. I do miss the headphone jack, though.
The Apple Professional: Not worth it in 2019. Its software support has died and it has a slow processor. Its fate will turn out something like the 4s.
Christina Ayres: Weird thing is the older 5s still performs good, had it playing real racing 3 with no lag at all but when I use a 6 it lags like crazy? Don't make sense since they have the same internals
Johan T: The battery is really bad. Especially for a power user. I can play Asphalt 9, but it's buggy and good lord the battery drops like a bass drop
Pinhead Larry: I mean, the software's discontinued, but it's still gonna receive app updates for like a couple of years. it's fine for a temporary or replacement phone
Verdict
Even though this gadget was released four years ago, it is still decent enough for those who are on a certain budget and do not mind getting a cheap and reliable smartphone. This model can be used as an introduction to Apple products for some people. It would probably work out well for those whose technical skills are lower than average because it would be a good dive into the world of smartphones and would introduce them to basic Apple features. You can buy it for a kid as their first phone, or for an older person who may not be very tech-savvy. However, if you want a flagship device, this would not be the one for you.
If you compare this model to 6s, which came out a year later, there are some minor differences, like the size, processor, and slightly better camera. It has improved from 5s, though - there is a sufficient battery, larger display, and a more powerful processor. Still, it loses in comparison to 7, if you do not count Apple dropping the 3.5mm jack in 7 and onwards.
iPhone 6 might not be considered a modern flagship model, and not many people who are looking for a trendy smartphone would get this one. Still, it performs its functions well and can be a good option for users who would like something simple and reliable, or for those who are on a tight budget.
Source: Legit.ng