Talented gospel singer and songwriter Chris Morgan has released a new single. The song will bless you as you dive into a mood of sincere worship and praise. The lyrics are easy to learn and they will inspire you as well. Enjoy the joy of worship with this new song by Chris Morgan - Chidinma.
The visuals of the jam are entertaining to watch. You will love this melodious worship song and even instantly begin to sing along. Morgan is the founder of 'Worship On the Hills of Africa,' a mission dedicated to the endless true worship of God in spirit and in truth.
Chris Morgan - Chidinma description
Release date: November 27, 2019
Format: Mp3, video
Length: 5 minutes 45 seconds
Genre: Worship
Producer: Israel Dammy
Video director: Avalon Okpe
Chris Morgan - Chidinma comments and reviews
If you have listened to the song, then you can agree that it is a timeless masterpiece. Check out some of the reactions by YouTube users: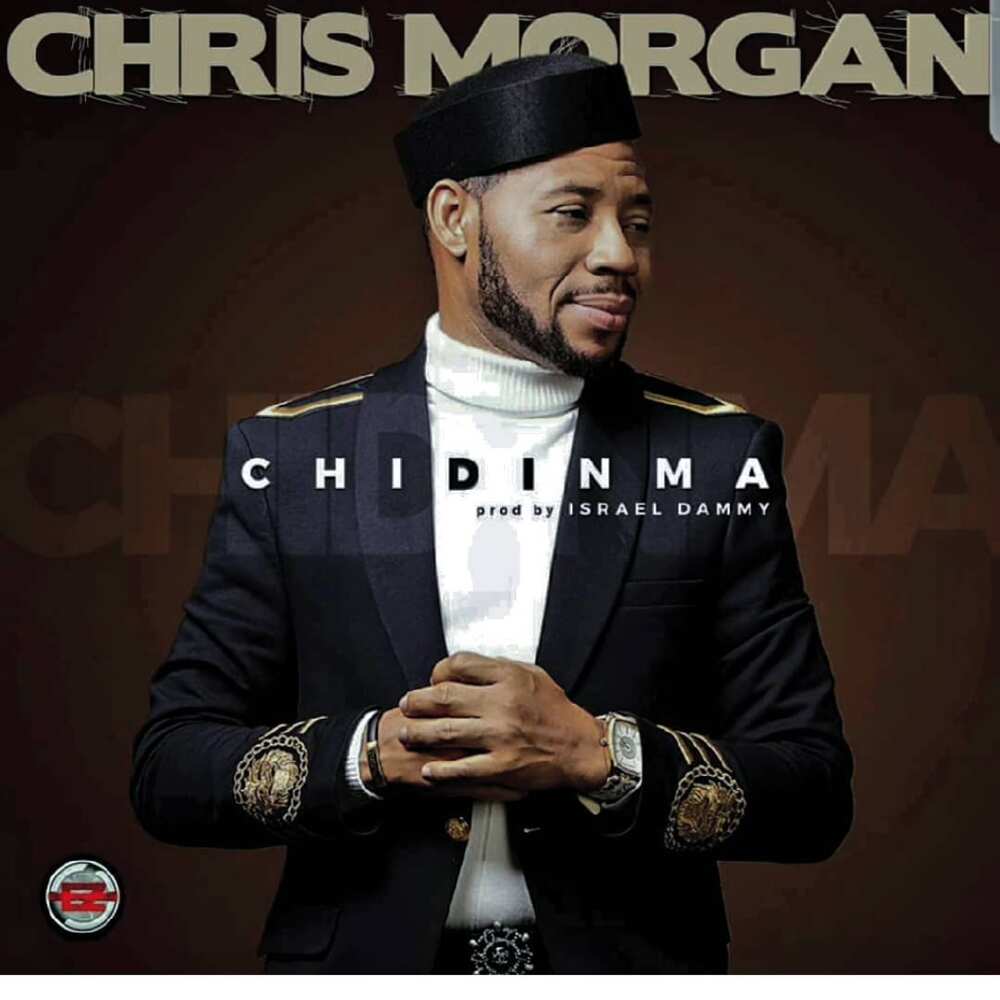 Akonobea Green: This song has been on repeat. I am Ghanaian but the native language hit me so hard I started crying. God bless you for this song
Elna Esembe: I am not Nigerian, but I loved this song even before getting the meaning in English
Igbo unity: This song is at another level…it is deep
Hope Ikechukwu: Miracles happen when we worship and praise our good Lord with all heart. Him alone deserve it
Fikemi Olaboyede: We would say this together in 2020, its too inspirational and emotional
Florida Daniel: This song is so emotional
Joy Asebe: Indeed I am blessed, thanks so much
Amaka nonso: Morgan, always on point. Anya ada
Barbara Ekeoche: Wow! Great tune! Great lyrics. So spirit lifting. Keep up the good work
Immaculate Odinaka: This is deeply powerful!!1
Chris Morgan - Chidinma lyrics
Check out the lyrics below and get to sing along:
Chidinma, Chi anyi di mma
Chidinma oh, Chi anyi di mma
Chidinma, Chi anyi dimma
Na re ekele mu oh
Chi mu na ra otuto mu oh
Na re ekele mu oh
Chi mu na ra otuto 7x
Repeat from the beginning
The new song by Chris Morgan - Chidinma will definitely bless and replenish your soul. Tell us what you think in the comment section below as we would love to hear from you. Remember to share this article with your friends.