December 1, Jiji kick-started a seven-day donation drive of kindness in light of World AIDS Day to attract attention to the disease and raise funds for the non-government organization that helps the AIDS-infected.
"Unfortunately, our society is fraught with biases against people living with HIV/AIDS. Some even avoid hugging or talking to infected people. With this drive, we'd like to remind all around that being kind to your fellow man isn't as hard," ― comments Yemi Kuti, Jiji PR Representative.
The drive will continue from 1 until 7 December. The idea is to collect as much money as possible and handle them to NiBUCAA, the Nigerian Business Coalition Against AIDS. How much money will be donated to these organizations depends on people and their desire to help. All they have to do is leave likes under this post and share it with their friends. As many likes and shares the post collects, as much money Jiji will give away. EVERY LIKE/SHARE of this post = 1N for charity.
Like & share this post to engage more money for charity:
"Today, digital likes have become the easiest form to show your support, admiration, or affection to somebody. We chose it as a universal digital currency that people don't mind to donate" ― adds Yemi Kuti.
UNAIDS and the National Agency for the Control of AIDS announced that 1.9 million Nigerians live with HIV with national HIV prevalence as of 1.4% among adults aged 15–49 years. It puts Nigeria in the second position in the world as the country with one of the largest HIV epidemics.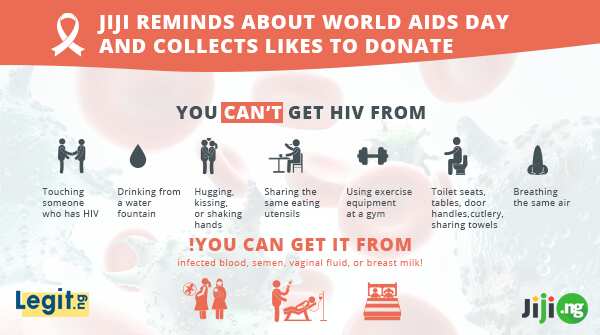 Jiji is a classified with 10 million unique active users and 150,000 sellers in Nigeria, Kenya, Ghana, Uganda, and Tanzania. It is the biggest free online marketplace with an advanced security system that provides a simple hassle-free solution to sell and buy.
NiBUCAA is the Nigerian Business Coalition Against AIDS that fights the HIV and AIDS pandemic at all levels of intervention within the health system and the private sector workforce.