Intro-juicing the refreshing 5alive variety of juices
From mealtime to snack-time and everything in between, 5Alive, has you covered with a tasty, nourishing and refreshing range of juices. 5Alive is available as Orange Pulpy, Berryblast, Citrus Burst, Tropical and Apple.
Every sip of each 5Alive bottle is packed full of that feel-good experience, that gives a combination of refreshing goodness and unbeatable sensorial pleasure.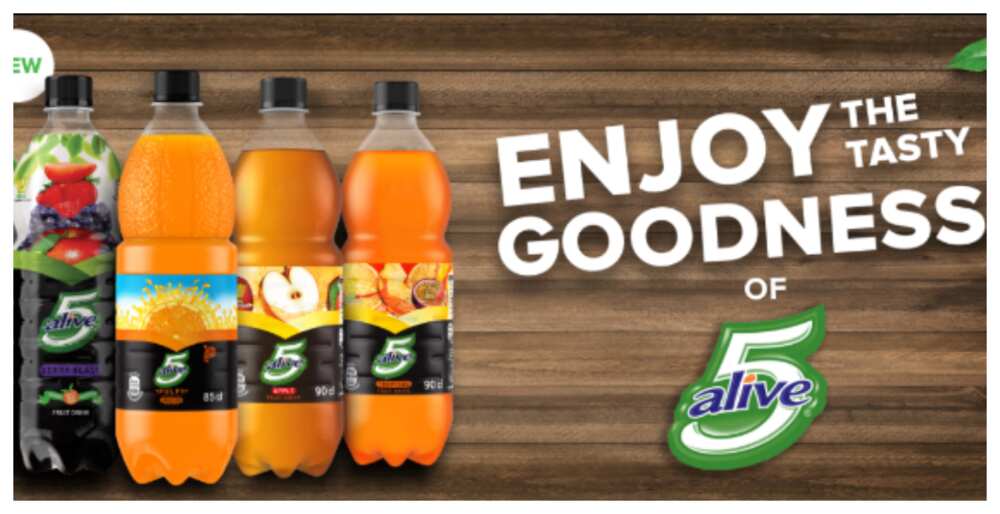 Your great-tasting 5Alive is made from carefully selected fruits, full of nourishing goodness. 5Alive provides tasty, filling and sustainable nourishment for everyone.
5Alive is available in handy bottles for your comfort and convenience, in retail outlets nationwide.
[SPONSORED]
Source: Legit.ng News