Numerous African rap musicians exist, but only a few of them can make great rap music like Oladips does. Track after track, he proves that he is one of the top rappers in the game because he does not disappoint. He takes his latest release a notch higher by featuring Akeem Adisa, who is a talented singer. You cannot afford to miss the details of this marvelous track done by Oladips - Half Human Half Rap.
Hip hop enthusiasts will definitely nod their heads, if not dance, to the catchy tune. This musician is an exceptionally talented indigenous rapper, and even if he takes breaks from the music industry at times, you can be sure that he is working on something and will be back with a banger like this one. His latest track featuring Akeem Adisa is likely to top the charts because if you listen to it, you will realize that a lot of effort has gone into producing it. Get the track details below;
Oladips - Half Human Half Rap ft. Akeem Adisa description
Release date: November 26, 2019
Format: Audio/Video
Genre: Rap
Length: 4.14 minutes
Producer: Bemshima
What makes the new rap song by Oladips - Half Human Half Rap ft. Akeem Adisa incredible? Besides being a beautiful tune, it has a captivating video that was shot in Lagos, Nigeria. It is a street video with various dancers dressed in attires such as masks that portray them as gangsters. It is a perfect setting for the hard and fast rap style, which the duo is well-known for.
Oladips - Half Human Half Rap reviews and comments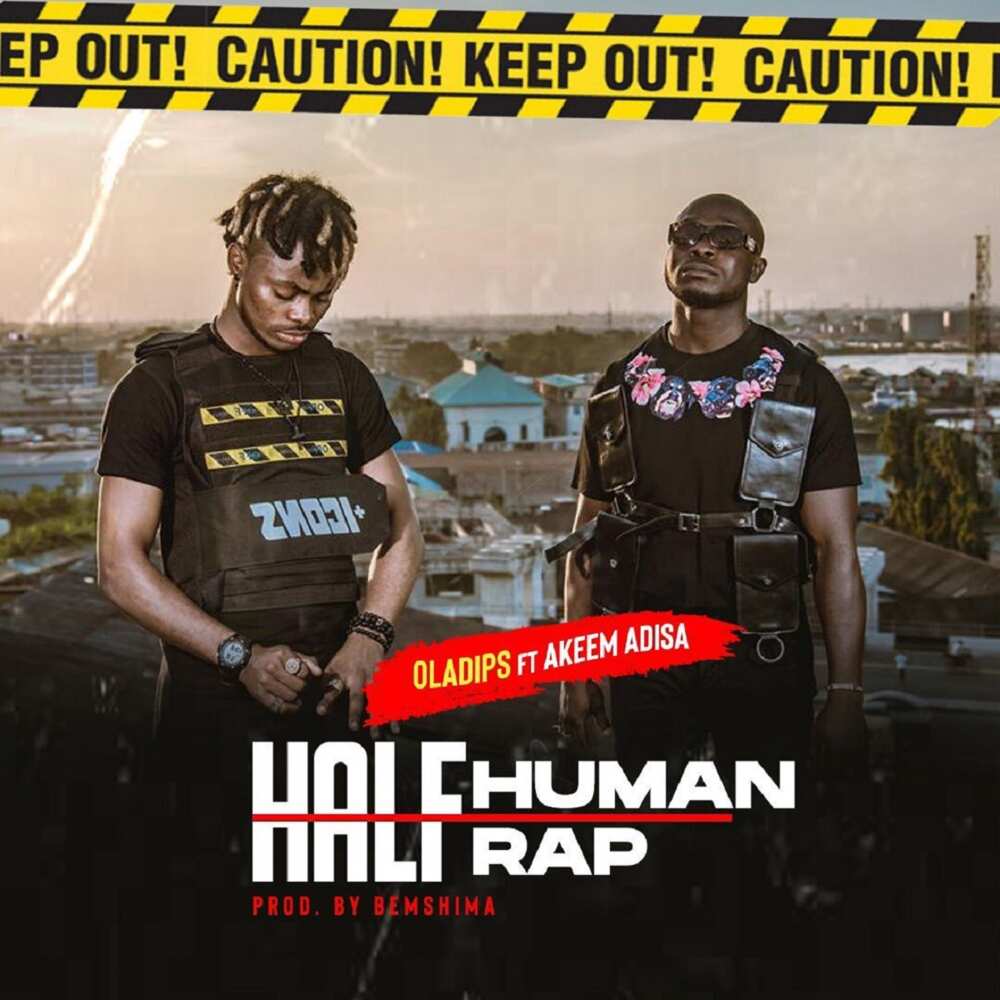 How are hip hop fanatics receiving the song? The song was posted on YouTube on the same day it was released, and so far, it has diverse views and comments. Here is a sneak peek of how various people reacted to the new track.
Akinsanmi Odunayo: I love the hook most... The hook gat me the 1st time I watch it on his (oladips) wall . Oladips doesnt disappoint when it comes to hood rap.. Bigger u #odunchris_ijogbon loveu
Ogbaro Olarinde: Good one bro
nurudeen olabisi: oladips always ready
DJ STUNNER: Ola Dips #MicKiller
olalekan olalekan: I know something big is coming but it super bigger
The new hit by Oladips - Half Human Half Rap ft. Akeem Adisa is a massive hip hop tune with a catchy beat. Once you have listened to the song or watched the video, feel free to leave a comment and share the track with other hip-hop lovers.