iPhone 6s: specs, price, review, all details
Apple has established itself as a reliable and prestigious brand. Many people have been using its devices for years. What do we know about the iPhone 6s, and what are some of the good and bad sides of this gadget?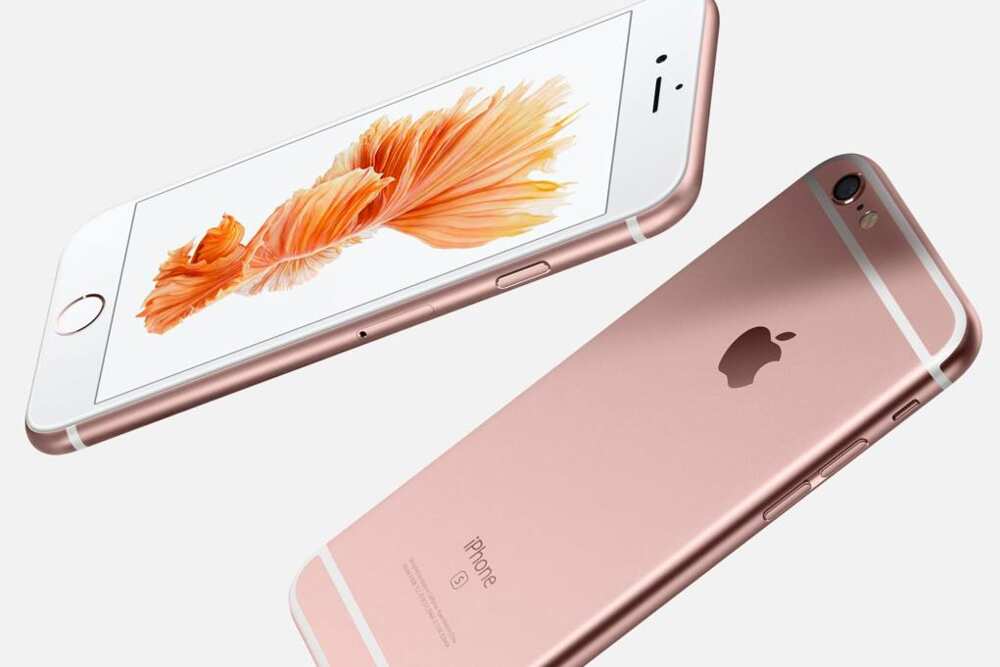 iPhone 6s release date was on September 9, 2015. Even though that is more than four years ago, numerous people still choose it because of its reliability. Moreover, you can still purchase one in Nigeria. iPhone 6s price on Jumia is about N104,000, which equals approximately $288 (American dollars).
iPhone 6s overview
Are you considering getting this device? If so, knowing its pros and cons will be important to you;
The good
Great camera
Aluminium case design
A strong glass cover that prevents breakage
Fast performance
The bad
Rounded edges, which makes it easier to drop it
Relatively low screen resolution
Battery life could be longer
iPhone 6s specs
Here are the important specs of this device. They will assist you in deciding whether or not to purchase the handset;
Screen size: 4.7 inches, 60.9 cm2 (~65.6% screen-to-body ratio)
Screen resolution: 750 x 1334 pixels, 16:9 ratio (~326 ppi density)
Weight: 143 g (5.04 oz)
OS: iOS 9, upgradable to iOS 13.2
Rear camera: 12 MP, f/2.2, 29mm (standard), 1/3", 1.22µm, PDAF
Front camera: 5 MP, f/2.2, 31mm (standard)
Chipset: Apple A9 (14 nm)
4G LTE: Yes
iPhone 6s hardware
What are the hardware features of this handset?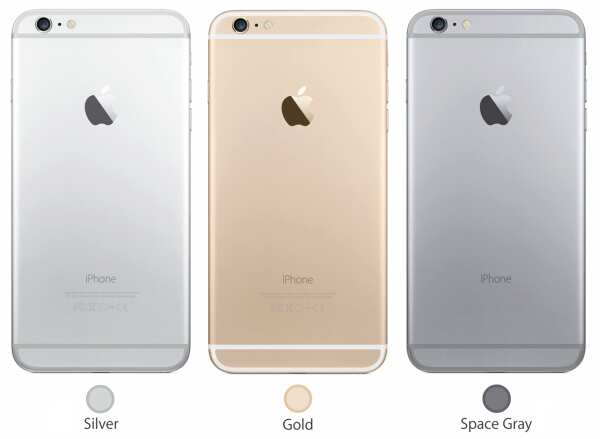 Design
This model is quite similar to the iPhone 6. Nonetheless, there are some subtle differences between the two. The frame is slightly thicker, and it is a bit larger. Other than that, the two are very similar.
The device is made of 7000 series aluminium, which makes it stronger and less prone to damage. In the past, some users complained that their devices bent a little. The aluminium body in this device prevents the undesirable bending, which is a plus for this device.
The front of the device is covered with powerful glass protection, which means that it will not shatter easily if it is accidentally dropped on the floor. If you like various colour options, the phone comes in four colours: Gold, Silver, Space Gray, and Rose Gold.
Display
This edition of the famous Apple device has a 4.7-inch display with a 750 x 1334 pixel screen resolution. The display's performance is considered to be more than decent, as it is bright, clear and shows a huge variety of colours. However, the screen resolution is the weaker spot of this gadget, as some of the much cheaper options come with a 1080p screen.
Processor, storage, and performance
The device is powered by a 1.84GHz dual-core Apple A9 processor. As it comes with 2GB of RAM, the performance is guaranteed to be decent, but many modern devices offer better performance.
As for the storage, there are a few iPhone 6s memory options that you can choose from, which are 16GB, 32GB, 64GB, and 128GB.
The phone features the 3D touch technology, which allows you to poke into the display instead of simply swiping. This is the game-changing feature in this device, which has been improved over the years. It is useful in many instances, such as when you get an email and wish to preview your message.
Battery
The iPhone 6s battery is a non-removable Li-Ion 1715 mAh one. Many modern handsets come with a more durable battery (3000-4000 mAh), but this option may be decent for some people. To give you an idea of how long it can work without charge, the standby time is up to 240 hours, the talk time is up to 14 hours, and you can play music for up to 50 hours.
Speaker and call quality
This device has a loudspeaker and a 3.5mm jack. The call quality is usually quite good since it comes with active noise cancellation with a dedicated mic.
iPhone 6s software
The software features in this device are;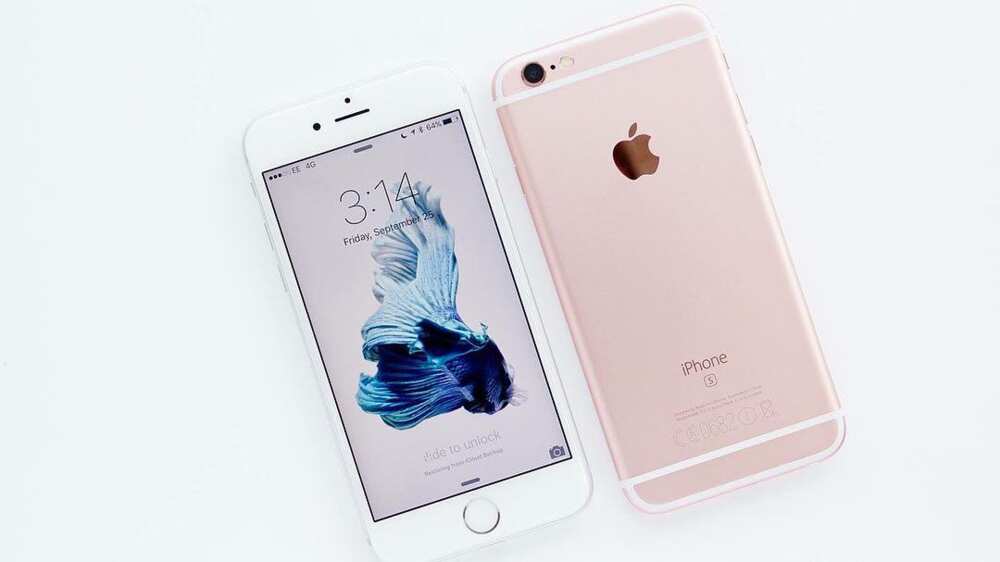 OS and features
Even though this gadget originally comes with iOS 9, it is possible to upgrade it to iOS 13.2. This is great because the device will always be up-to-date. The upgrade will include faster application launch, better notification system, and much more. After upgrading, it feels like you are holding a brand new smartphone.
Some of the unique iPhone 6s features that you can use are various sensors (such as fingerprint, barometer, compass, accelerometer, proximity, and gyro), and Siri commands. Voice search has become even more advanced, and you can assign Siri tasks, and the virtual assistant will carry them out immediately.
Camera, video and image quality
The iPhone 6s camera is a single one of 12MP, which also features dual-LED dual-tone flash and HDR. You can record videos of high quality of 720 to 2160p at 30 to 240fps.
There is also a selfie camera of 5MP, which can detect faces, has a panorama mode and HDR feature. Front camera videos can be recorded at 1080p quality at 30fps.
You can also use the Live Photos feature, which takes a few pictures 1.5 seconds before and after the snap. It results in a small video that captures your memories. Users enjoy this feature because it can perfectly convey the atmosphere of the moment in a way that a regular picture would not.
iPhone 6s review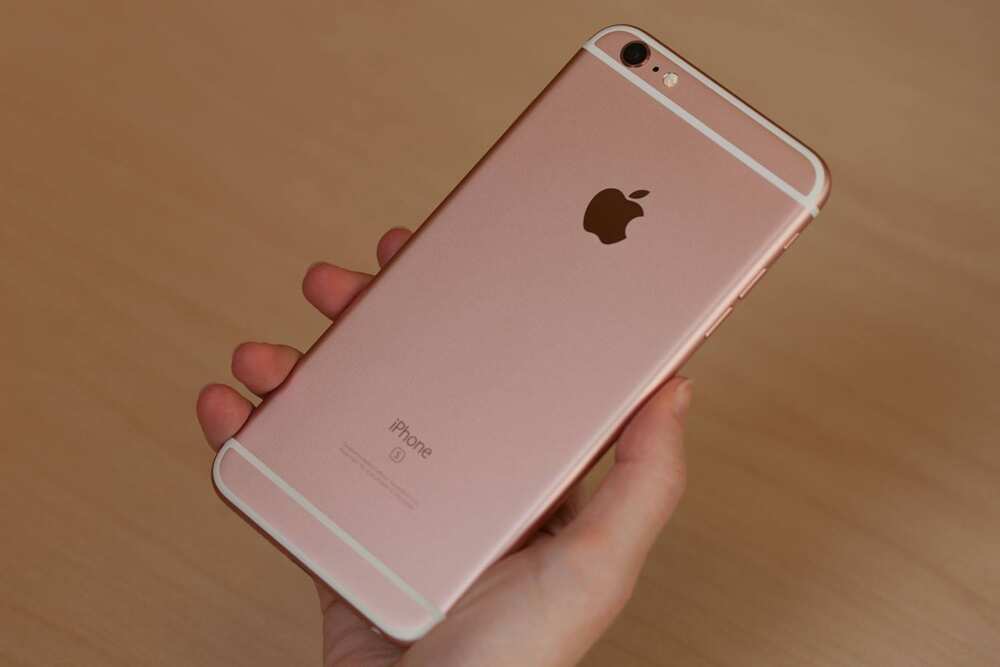 People are generally praising this device, saying that it is still worth buying in 2019.
Many other people also list all the problems that they have encountered during its usage, and the most frequent issue is its battery life, which is not enough for comfortable use. However, it is still possible to replace the battery if it becomes less and less stable. The phone's users also appreciate the headphone jack that the more recent models do not have, and the camera that takes high-quality pictures.
Overall, there are no other major criticisms concerning this gadget, and many users are still happy to have it. Some of the comments about the device are;
Ariana Torrez: the battery life on the iphone 6s is terrible.
Mike Sparks: I love my 6S. It is still my primary phone today. iOS 12 really helped bring it back to life. If you have 100% battery capacity, it should atleast get you to the evening with moderate use.
Johnathan Radmer: I have the 6s plus. Still powerful and efficient. Age doesn't matter on this phone.
kung-fu hustle: Just had my battery replaced on my 6s through apple, holy hell runs like new.
Lea: im still using 6s. I wont upgrade anytime soon, still works flawlessly.
;IGY6: I'm still using it, and runs perfect, that's Apple and iOS quality!
Karohz: i'm blessed to have a 6s plus. headphone jack and great display
Verdict
Even though 6s has a lot of similarities with the 6 but with minor improvements, the difference is more visible if you compare it to 5. Almost all the major aspects, including the OS, chipset, size, resolution, camera, and features, have majorly improved since the last installment.
Some people think that it could be a better purchase than the 7th one because not many aspects of the device have changed since 6s. If you compare the two, you will see that the battery improved slightly, the front camera is a little better, and the processor is more modern. However, the differences are not too huge, so think about it before getting the 7th version of the trendy Apple gadget.
As its specs and user reviews demonstrate, iPhone 6s is a decent device to have even four years after its official release. The only thing that the device's owners are not satisfied with is the battery life which has become worse over the years, but it can always be replaced. The camera is good, and the OS upgrades are regular, allowing you to enjoy smooth performance. The 6s model is definitely a handset to consider.
Source: Legit.ng