Christian faith quotes to inspire you
When times are hard, all we need is a little encouragement. There are a lot of inspirational quotes about God and faith that you can check out to get motivated. These faith quotes are very beautiful and enlightening, so they will undoubtedly touch every soul.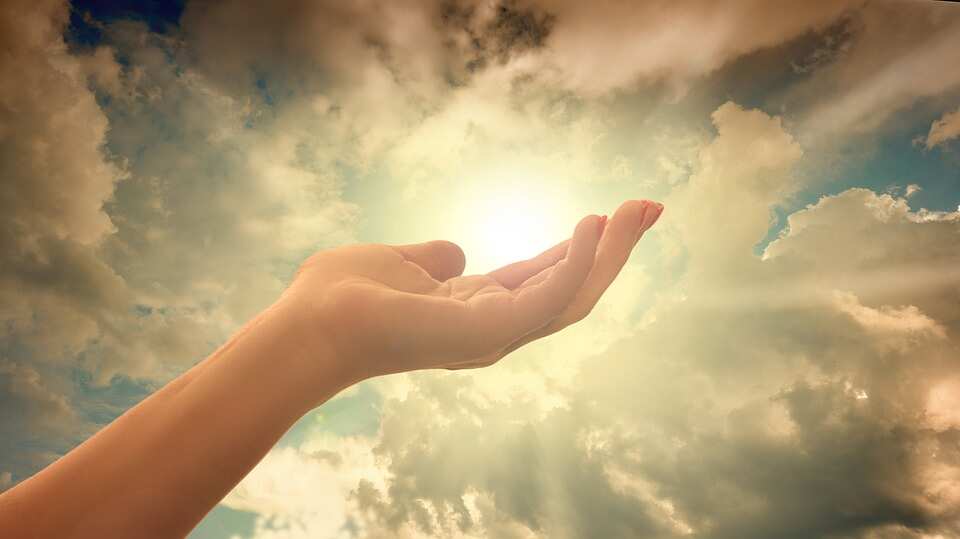 Christian quotes about faith remind us how significant believing and trusting our Saviour is in our lives. When we wholeheartedly believe in our Creator, who is bigger and more powerful than us, and who is always on our side, we feel less alone. This is why, from time to time, we need some beautiful leap of faith quotes which will support us in the most difficult times.
Having faith quotes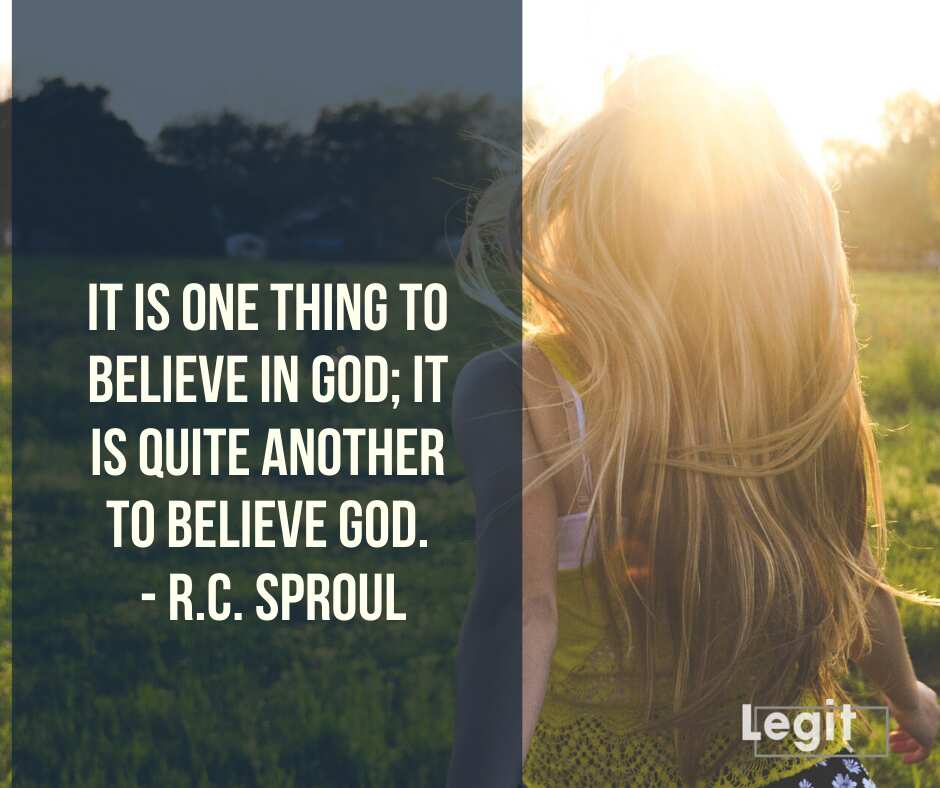 These inspiring faith in God quotes will remind you how important relying on our Lord is.
"It is one thing to believe in God; it is quite another to believe God." - R.C. Sproul
Trust our Lord - He has big plans for all of us.
"Sometimes we forget we're on an adventure with the Lord and that his presence is with us." - Linda Evans Shepherd
The Holy Spirit is always with us, guiding us every step of the way.
"God puts so much value on you, you need not care about opinion, thoughts, and words of others." - Anton Sears
We are all divine beings created by the Almighty, so why let other people's words get to you?
"Truth, according to the Christian faith, is God's love for us in Jesus Christ. Therefore, truth is a relationship." - Pope Francis
The Pope is certain that the true beauty and love of the world is in our relationships with higher forces and each other.
"God loves each of us as if there were only one of us"- Augustine
We are all unique and diverse, and each of us has something to contribute to the world.
"God will meet you where you are in order to take you where He wants you to go." –Tony Evans
Wherever you are, the Almighty will always be with you.
"If we cannot believe God when circumstances seem to be against us, we do not believe Him at all." - Charles Spurgeon
In the darkest hour, a lot of us reject our faith. It is important to learn to trust the Divine at any time, even the most difficult one.
"God does not give us everything we want, but He does fulfill His promises, leading us along the best and straightest paths to Himself." - Dietrich Bonhoeffer
What we want and desire is not always the best thing for us.
"God loves with a great love the man whose heart is bursting with a passion for the impossible." - William Booth
Faith inspirational quotes teach us that if we believe in the impossible, it will not seem so impossible anymore.
Quotes about faith and strength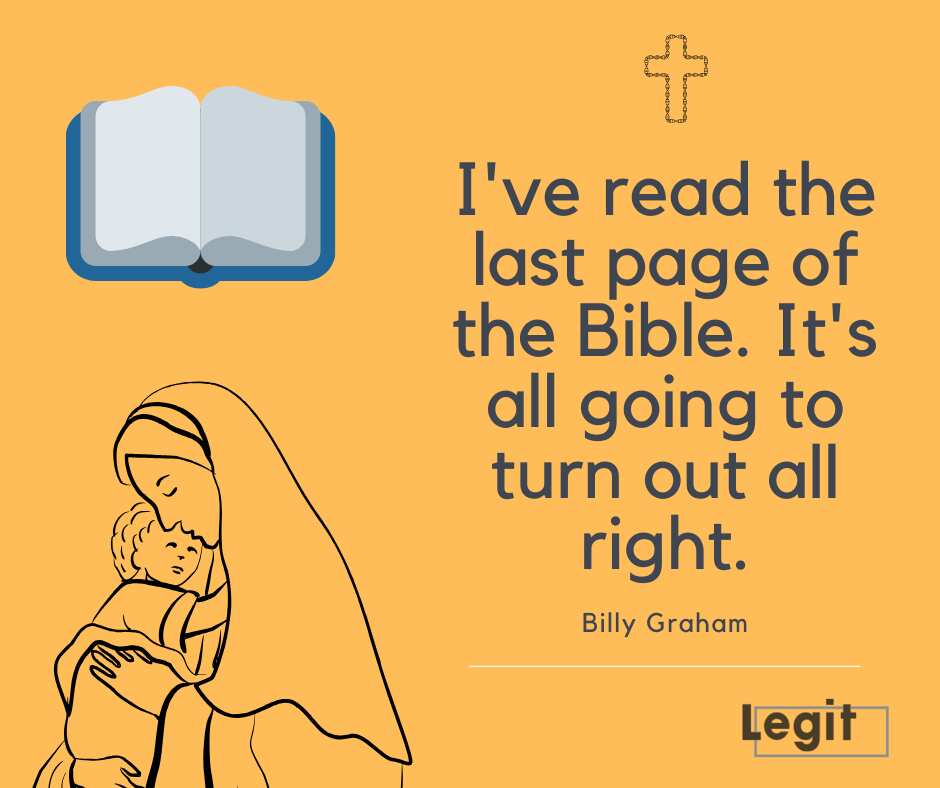 When you believe with all your heart, it is a definite sign of strength. Here are some quotes about faith that will inspire you to remain strong at all times. Even if you feel like you have lost your strength and inspiration, it is never too late to regain it.
"I've read the last page of the Bible. It's all going to turn out all right." - Billy Graham
Billy Graham gives us a valuable Bible spoiler.
"The only way to learn strong faith is to endure great trials." - George Muller
Difficulties are inevitable, and they teach you how to strengthen your soul and willpower.
"Don't worry. God is always on time. Trust him." - Anonymous
There is always a right time and place for everything, and all we need to do is trust.
"Tears shed for self are tears of weakness, but tears shed for others are a sign of strength." - Billy Graham
People who have compassion for others and care about more than just themselves are the strongest people.
"When a man has no strength, if he leans on God, he becomes powerful." - D.L. Moody
All we need, at times, is a little encouragement and support from our Lord to become stronger.
"Fight your battles through prayer and win your battles through faith." - Luffina Lourduraj
Praying and believing is the key to winning every battle, even the hardest ones.
"Love endures every circumstance; Love never loses hope, never loses faith and never gives up." - Lailah Gifty Akita
Love is the strongest force in the universe.
"Religion helps humanity to pass through its darkest times." - Abhijit Naskar
Very often, people's religious beliefs and genuine trust in the Almighty saved their lives.
"The basis lies in the idea that if you're kind to others, good things will happen to you." - Max Gray
Kindness is contagious and returns like a boomerang. Even if you feel like people are struggling to appreciate your good deeds, they will undoubtedly come back from elsewhere.
"When you are running toward Christ, you are freed up to serve, love, and give thanks without guilt, worry or fear. As long as you are running, you're safe." - Francis Chan
As long as you rely on Jesus Christ and His love, nothing can scare you.
Bible quotes about faith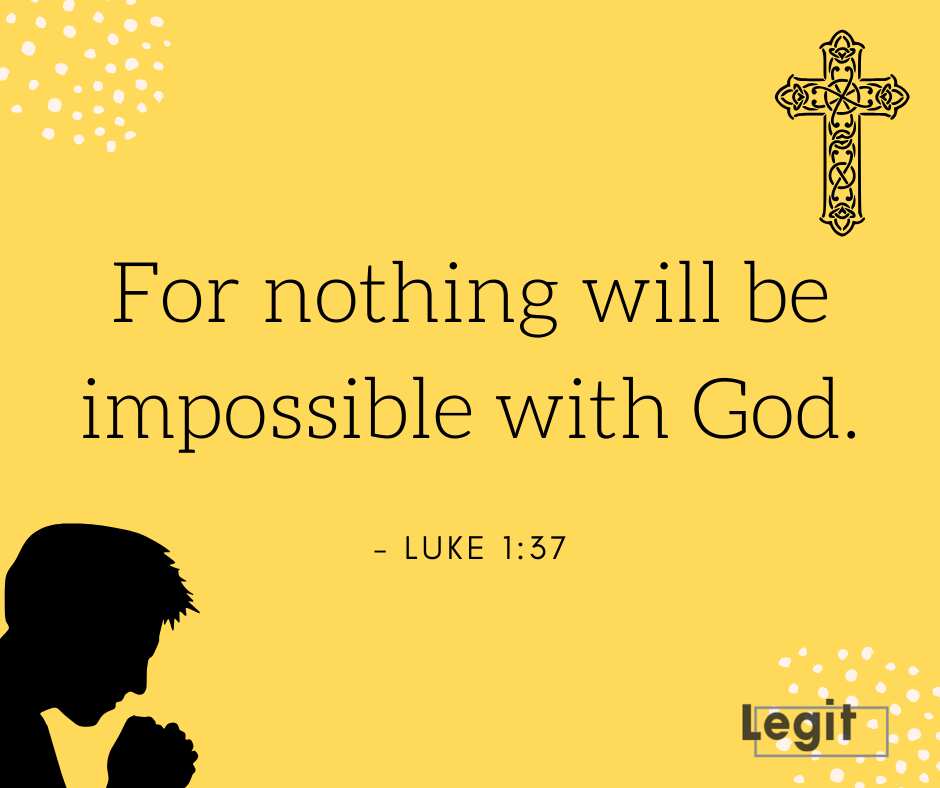 All Bible verses contain great wisdom and a lot of wonderful quotes on faith. The following religious quotes about faith are taken directly from this holy book and show us the significance of trusting the Lord.
"Be still and know that I am God. I will be exalted among the nations, I will be exalted in the earth!" - Psalm 46:10
In the end, our Lord is the most powerful being in the universe.
"Overhearing what they said, Jesus told him, "Don't be afraid; just believe." - Mark 5:36
Jesus will always ease our worries and fears and show us that the key is in believing.
"For nothing will be impossible with God." - Luke 1:37
Even things that may not seem possible at first can materialise if you have great faith in your heart.
"Be strong and courageous. Do not be afraid or terrified because of them, for the LORD your God goes with you; he will never leave you nor forsake you." - Deuteronomy 31:6
Our Lord never leaves us alone, and we can count on Him in every situation.
"So do not fear, for I am with you; do not be dismayed, for I am your God. I will strengthen you and help you; I will uphold you with my righteous right hand." - Isaiah 41:10
The hand of our Saviour will always be our helping hand through everything.
"But when you ask, you must believe and not doubt, because the one who doubts is like a wave of the sea, blown and tossed by the wind." - James 1:6
Doubt creates chaos in your soul and never leads to anything good.
"'If you can'?" said Jesus. "Everything is possible for one who believes." - Mark 9:23
One of the main ideas in the Bible is that everything is possible if you believe.
"Then Jesus declared, "I am the bread of life. Whoever comes to me will never go hungry, and whoever believes in me will never be thirsty." - John 6:35
Relying on Jesus will always get you through the complications of life.
"They replied, "Believe in the Lord Jesus, and you will be saved -you and your household." - Acts 16:31
According to the Bible, all the truly faithful people will get eternal life and salvation.
"Truly I tell you, if anyone says to this mountain, 'Go, throw yourself into the sea,' and does not doubt in their heart but believes that what they say will happen, it will be done for them." - Mark 11:23
All the beautiful have faith quotes teach us that doubt will always be unnecessary and useless.
Hopefully, these amazing keep the faith quotes will ignite a light inside your heart that will guide you through the darkest days. Keeping them in your mind can easily fill you with motivation and desire to reach your deepest goals.
Source: Legit.ng