Famous last words celebrities said before death
Many celebrities have passed away, but they are not forgotten to date because of their famous last words that remain to inspire different generations. Even in their weakest conditions at the point of death, they had the bravery to say a final word. The departing words from various celebrities are rich in teaching about life and love, and some are exceptionally funny.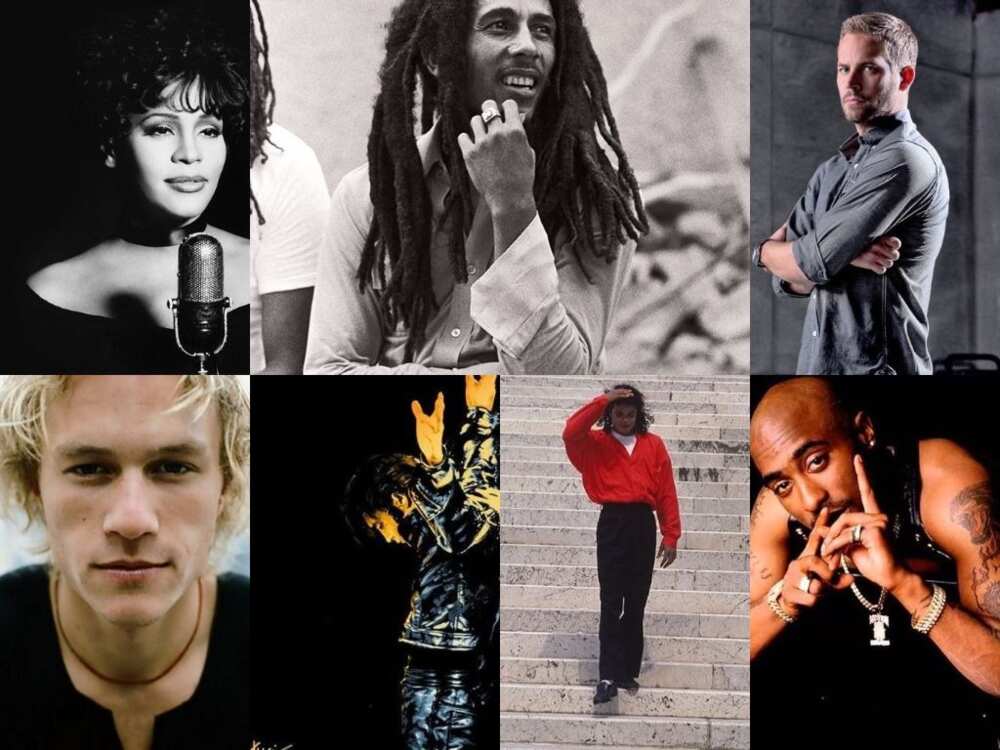 Death has robbed us of several superstars who were icons in different sectors such as musicians, actors, authors, presidents and many more. However, all is not lost because some of the celebrities had the chance to say amazing final words. The words have remained an essential source of inspiration. If you are wondering what some of the celebrities had to say before breathing their last, you have it all here.
Best last words by top celebrities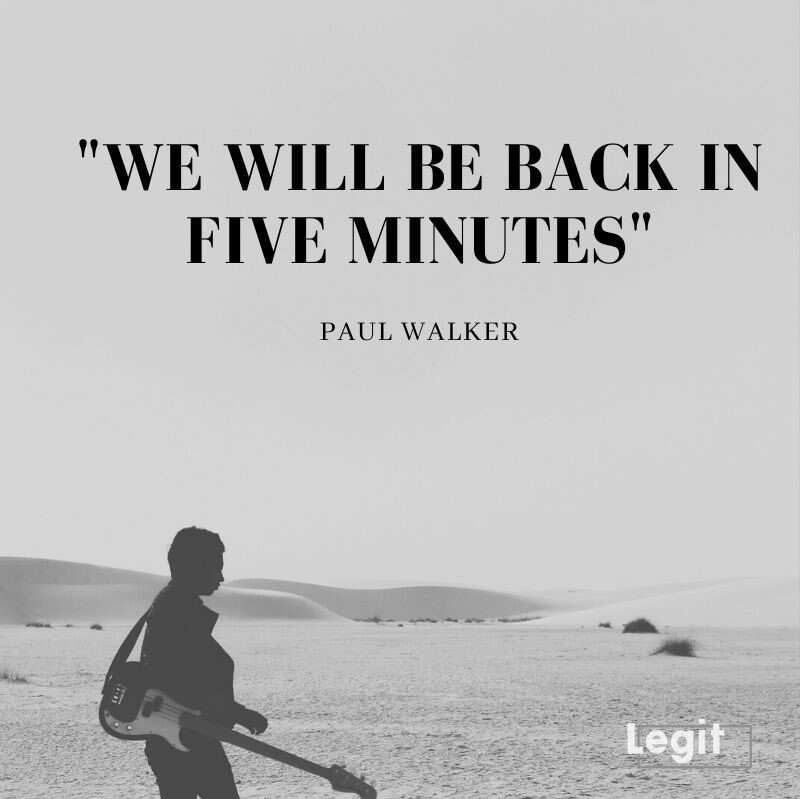 "Of course, I know who you are. You're my girl. I love you." - John Wayne
The actor died of stomach cancer, and he said these words to his wife.
"Let's cool it, brothers..." - Malcolm X
Those were the final words of the human right activist before his assassination.
"I have lived with the prospect of an early death for the last 49 years. I'm not afraid of death, but I'm in no hurry to die. I have so much I want to do first. I regard the brain as a computer which will stop working when its components fail. There is no heaven or afterlife for broken down computers; that is a fairy story for people afraid of the dark." - Stephen Hawking
He said these touching words in an interview before his death at 76 years.
"I am just going. Have me decently buried, and do not let my body be put into the vault in less than two days after I am dead." - George Washington
"Money can't buy life." - Bob Marley
The reggae icon was addressing his son Ziggy after ailing from cancer for a long time.
"I just want a sprinkle cupcake, get two I swear, get two but I won't eat but one." - Whitney Houston
These were the diva's last words to her assistant minutes before she was found floating in the bathtub in her hotel room.
"It's better to burn out than to fade away." - Kurt Cobain
These writings were on a note the rock star left.
"We will be back in five minutes." - Paul Walker
The actor said these words to an engineer at a charity event for typhoon victims. He left the venue in his car which later crashed and burst into flames.
"I have offended God and mankind because my work did not reach the quality it should have." - Leonardo da Vinci
Shocking final words of celebrities
These are some of the shocking final words uttered by celebrities before their death, and they leave many people astonished and wondering what went through their minds.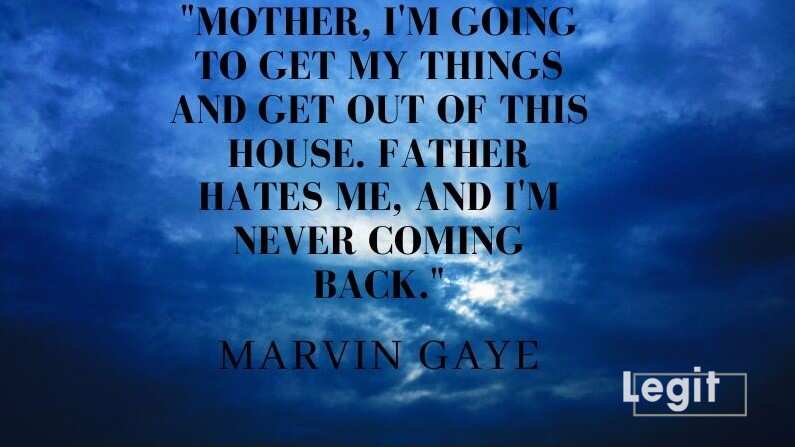 "More milk." - Michael Jackson
The pop star did not want real milk, but he referred to propofol which is a powerful hospital anaesthetic.
"I'm dying." - Steve Irwin
The famed actor said the word to his film crew after being stabbed on the chest by a stingray.
"Katie, Katie, look...it'll be fine, you know, I just need to get some sleep." - Heath Ledger
The famous actor was talking to his sister during a phone call, and he insisted on taking sleep pills despite her sister's caution.
"F**k you." - Tupac Shakur
The first police officer reported that these were the last words quoted by the legendary rapper before succumbing to gunshot wounds.
"Mother, I'm going to get my things and get out of this house. Father hates me, and I'm never coming back." - Marvin Gaye
He was shot at close range by his father as his mother watched. This was after an argument with his father.
"I'm going away tonight." - James Brown
After arriving for his dental checkup, the dentist observed that the singer was ill and weak and recommended that he sees a doctor
"I should have never switched from Scotch to Martinis." - Humphrey Bogart
"Tomorrow, I shall no longer be here." - Nostradamus
Funny famous quotes
Some of the last words of famous people are not sorrowful because celebrities use the moment to make funny quotes, which is ironical. If you thought that death is all about pain and sorrow, then you could be wrong because some celebrities made hilarious quotes as their last words before death. Here are some of them;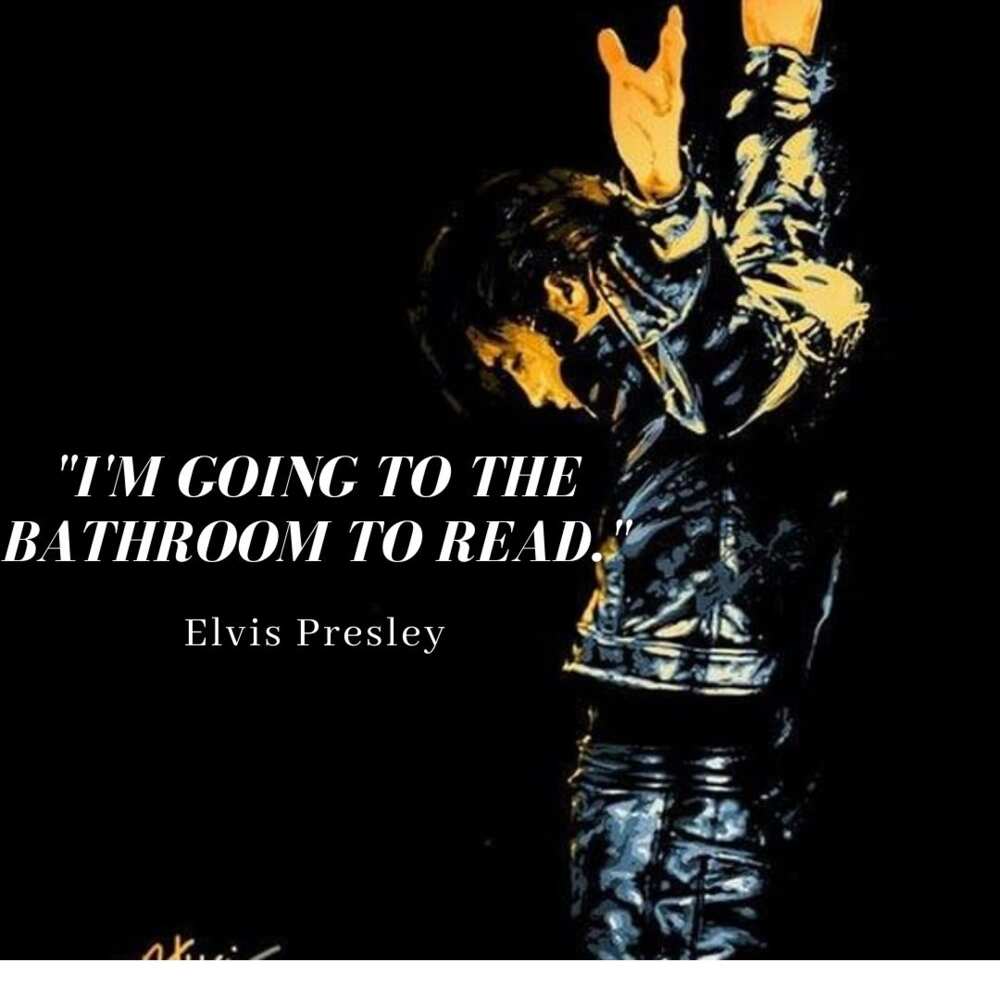 "I'm going to the bathroom to read." - Elvis Presley
The musician told his fiancée as he entered the bathroom. His fiancée went to check the bathroom after realizing that he did not return and found him dead.
"Stopping for a beer, be there when I can." - Ryan Dunn
These were the actor's departing words to his fellow actor Bam Margera in a text. He was later involved in a fatal crash leading to his death.
"Die, my dear? Why that's the last thing, I'll do!" - Groucho Marx
"I should never have switched from Scotch to Martinis." - Humphrey Bogart
"My wallpaper and I are fighting a duel to the death. One of us has got to go." Oscar Wilde
"Ah, that tastes nice. Thank you." - Johannes Brahms
"I've just had eighteen straight whiskies. I think that's the record." - Dylan Thomas
"They couldn't hit an elephant at this dist..." - John Sedgwick
"I think you're right, Wyatt. I can't see a God dam* thing." - Morgan Earp
"I know you are here to kill me. Shoot, coward, you are only going to kill a man." - Che Guevara
"I am not the least afraid to die." - Charles Darwin
"Don't let it end like this. Tell them I said something." - Pancho Villa
"I'm tired of being the funniest person in the room." - Del Close
"Friends applaud, the comedy is finished." - Beethoven
"Hey, fellas! How about this for a headline for tomorrow's paper? French Fries!" - James Donald French
People die, but their final utterances live on. While some quotes are full of life lessons, some are quite shocking and hilarious. From each of the sayings, you can learn a lesson and therefore, do not hesitate to share these famous last words with friends.
Source: Legit.ng