Inspiring hope quotes for every occasion
Hope can be defined as the anticipation of a positive outcome in a particular situation. It is the belief that good things are bound to come your way regardless of your suffering or current state of affairs. People get encouragement from different sources, such as hope quotes from successful and prominent personalities and the Bible. They then use this inspiration to conquer obstacles in their paths. Here are some hope for the best quotes to get you started.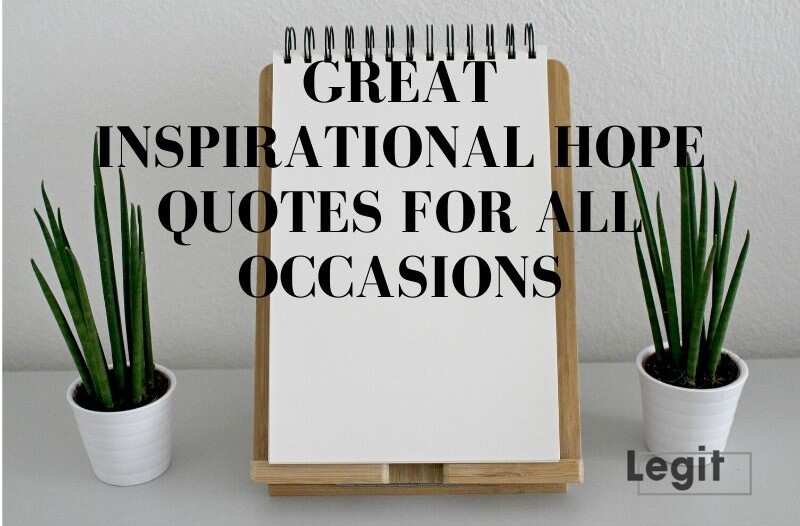 When the world around you crumbles, and the future seems bleak, all you need to soldier on is to be ambitious. Words of encouragement will go a long way to strengthen you and help you overcome everything you are facing. If you have been looking for hope quotes, then you will be glad to read them on this page and memorize them on various occasions.
Hope quotes from the Bible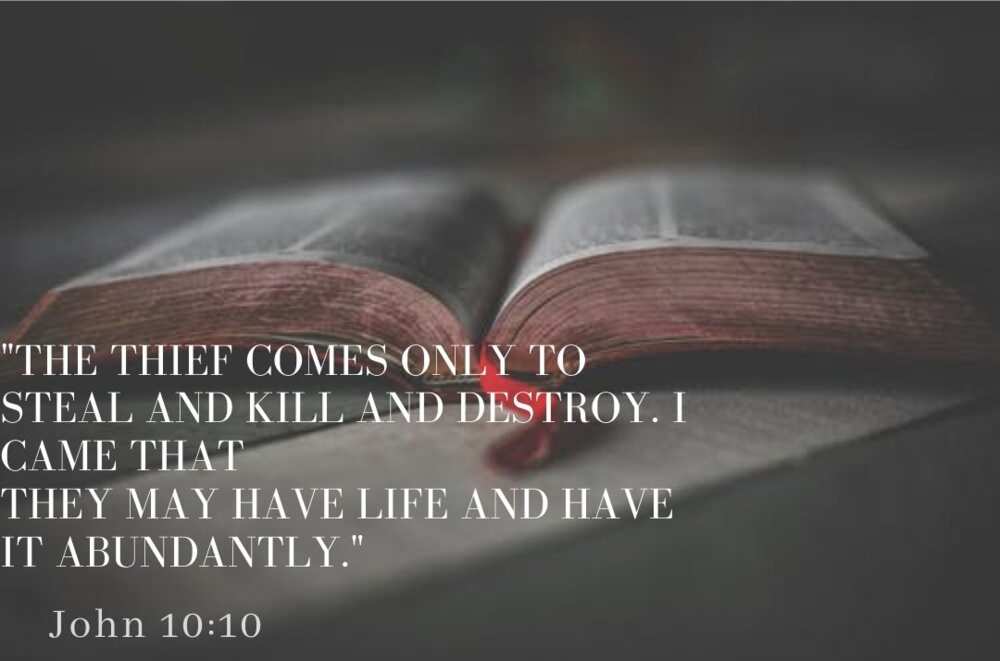 The Bible is an abundant source of inspiration. God created us for a purpose, and it is a constant reminder that He will never leave us to despair no matter what we undergo, and thus, we should derive courage from hope quotes Bible. Bible quotes about hope are drawn from various verses and here are some few worth noting.
"The Lord will keep you from all harm -he will watch over your life; the Lord will watch over your coming and going both now and forevermore." - Psalm 121:7-8
"I say to myself, the Lord is my portion; therefore I will wait for him." - Lamentations 3:24
"The Spirit of the Sovereign Lord is on me, because the Lord has anointed me to proclaim good news to the poor. He has sent me to bind up the brokenhearted, to proclaim freedom for the captives and release from darkness for the prisoners." - Isaiah 61:1
"The thief comes only to steal and kill and destroy. I came that they may have life and have it abundantly." - John 10:10
"Yet those who wait for the Lord Will gain new strength; They will mount up with wings like eagles. They will run and not get tired, They will walk and not become weary." - Isaiah 40:31
"And God will wipe away every tear from their eyes; there shall be no more death, nor sorrow, nor crying. There shall be no more pain, for the former things have passed away." - Revelation 21:4
"The LORD your God in your midst, the Mighty One, will save; He will rejoice over you with gladness, He will quiet you with His love, He will rejoice over you with singing." - Zephaniah 3:17
"But everyone shall sit under his vine and under his fig tree, and no one shall make them afraid; for the mouth of the LORD of hosts has spoken." - Micah 4:4
Christian quotes on hope to encourage you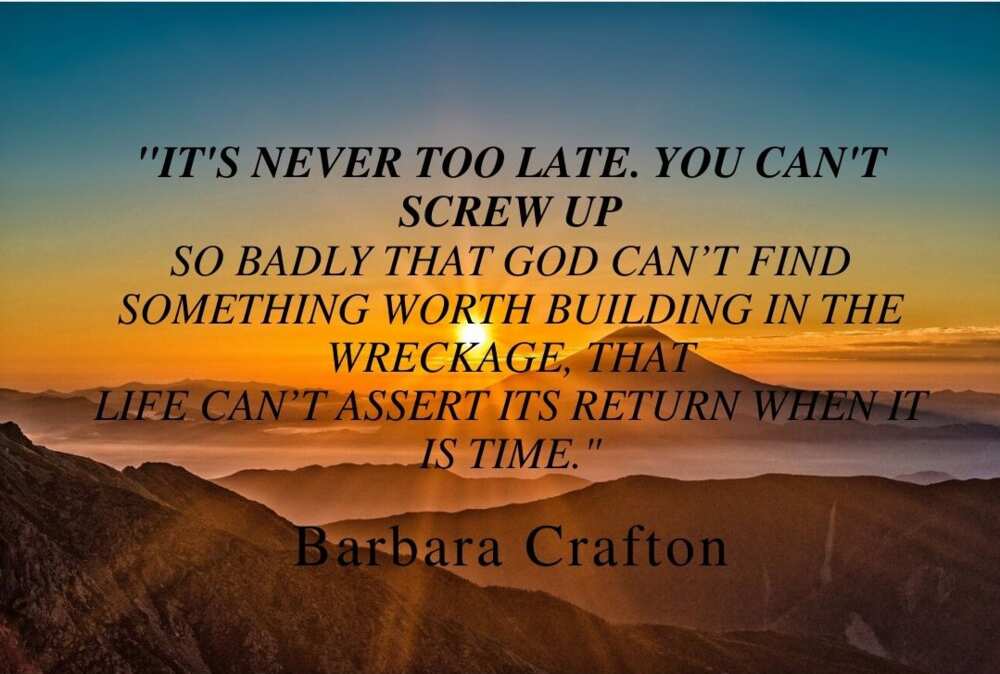 A simple quote on hope can have a significant positive impact on our lives and uplift our spirit, bring smiles to our faces and energize us to continue doing good deeds. A majority of Christian leaders have not reserved their quotes about hope and here the most popular ones to motivate you;
"If God can bring blessing from the broken body of Jesus and glory from something that's as obscene as the cross, He can bring blessing from my problems and my pain and my unanswered prayer. I just have to trust Him." - Anne Graham Lotz
"God does not always heal us instantly the way we think. He is not a jack-in-the-box God. But God is walking with me through this." - Thelma Wells
"You've got to believe that God is in control of your life. It may be a tough time but you've got to believe that God has a reason for it and he's going to make everything good." - Joel Osteen
"It's never too late. You can't screw up so badly that God can't find something worth building in the wreckage, that life can't assert its return when it is time." - Barbara Crafton
"Let this one great, gracious, glorious fact lie in your spirit until it permeates all your thoughts and makes you rejoice even though you are without strength. Rejoice that the Lord Jesus has become your strength and your song - He has become your salvation." - Charles Spurgeon
Quotes on hope from famous people
When in difficult times, you should remember that other people have been through such circumstances or even worse and that should boost your zeal to keep on fighting. Some of the famous personalities in the world have made incredible quotes about hope for the future which you can borrow from. Take a look at some of them;
"We truly believed in something back then, and we knew we were the kind of people capable of believing in something - with all our hearts. And that kind of hope will never simply vanish." - Haruki Murakami
"Strange as it may seem, I still hope for the best, even though the best, like an interesting piece of mail, so rarely arrives, and even when it does it can be lost so easily." - Lemony Snicket
"The best way to not feel hopeless is to get up and do something. Don't wait for good things to happen to you. If you go out and make some good things happen, you will fill the world with hope, you will fill yourself with hope." - Barack Obama
"In a world filled with hate, we must still dare to hope. In a world filled with anger, we must still dare to comfort. In a world filled with despair, we must still dare to dream. And in a world filled with distrust, we must still dare to believe." - Michael Jackson
"If you lose hope, somehow you lose the vitality that keeps moving, you lose that courage to be, that quality that helps you go on in spite of it all. And so today I still have a dream." - Martin Luther King Jr.
"When you feel like hope is gone, look inside you and be strong and you'll finally see the truth- that hero lies in you." - This is how Mariah Carey quotes hope.
The fantastic and most encouraging thing from these hope quotes is that they originate from people who have overcome difficulties in their lives. They understand what it is to despair and acknowledge the significant role that hope plays. If you have hope quotes, you should look forward to better days as you improve your situation. You can also share them with others who need encouragement.
Source: Legit.ng