Ruffcoin has recently dropped a song thanking the Almighty for his goodness and providence. The song by Ruffcoin - NaGod ft. Duncan Mighty has inspiring and easy to learn lyrics that you will enjoy singing along to.
The two talented artists have delivered their verses perfectly. The jam is a timely release that you should consider adding to your playlist.
Ruffcoin - NaGod description
Release date: November 16, 2019
Format: Audio
Genre: Afrobeat
Length: 5 minutes 19 seconds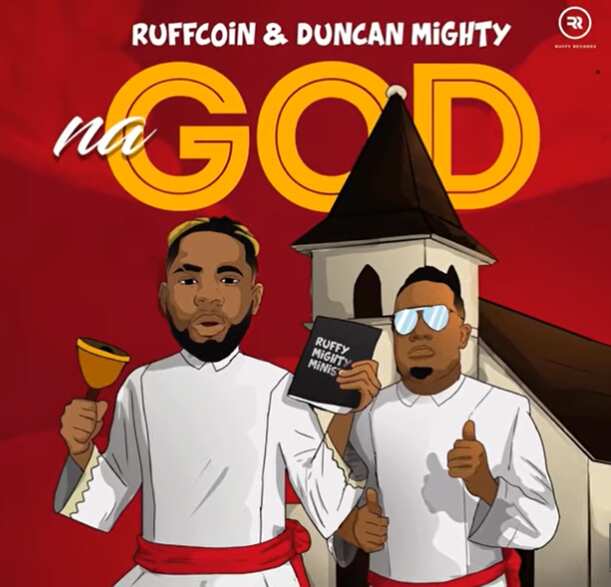 Ruffcoin - NaGod comments and reviews
What do you think about the jam? Before you can give your opinion, check out what some YouTube users had to say about it:
Ezenwanne Ikenna: Wow this is hot, I keep it on repeat very nice and clean one
Chimaobim Clemcy: Great song from Ruffy.Indeed, if it is of God, then it is beautiful. No doubt 7, the message is well delivered
Jammeh Malick: Mad respect for you people
The jam by Ruffcoin - NaGod is a timeless tune that you can enjoy from time to time. Tell us what you think of it in the comment section below as we love hearing from you. Also, remember to share this article with your friends too.