Wale Kwame - Joro: audio, lyrics, reactions
Wale Kwame has recently served his fans with a new single. You will enjoy the lyrics as they are centred around love and romance. The song by Wale Kwame - Joro is a tune you can listen to or dedicate to your significant other.
Shizzi produced the audio. The singer is signed under Davido's record label, DMW.
Wale Kwame - Joro description
Release date: November 14, 2019
Format: Audio
Genre: Afrobeat
Length: 3 minutes 18 seconds
Producer: Shizzi
Wale Kwame - Joro comments and reviews
Do you think the song is a hit? Check out what some YouTube users had to say about it:
Pablo Deezy: its only God that will just bless you all in DMW HQ…you guys are the engines of entertainment in this country currently.
Haney Marak: love the music and the voice but no idea about the words
Unknown Ray: Naah I prefer wizkid's joro
Treasure laugh Comedy: Nice song, keep it up
Muhumuza Samuel: This song get mad. Mad love from Uganda
Patrick Duruh: Respekt. You are the best; I enjoy your music
Princess Nichole: This song is a killer I like it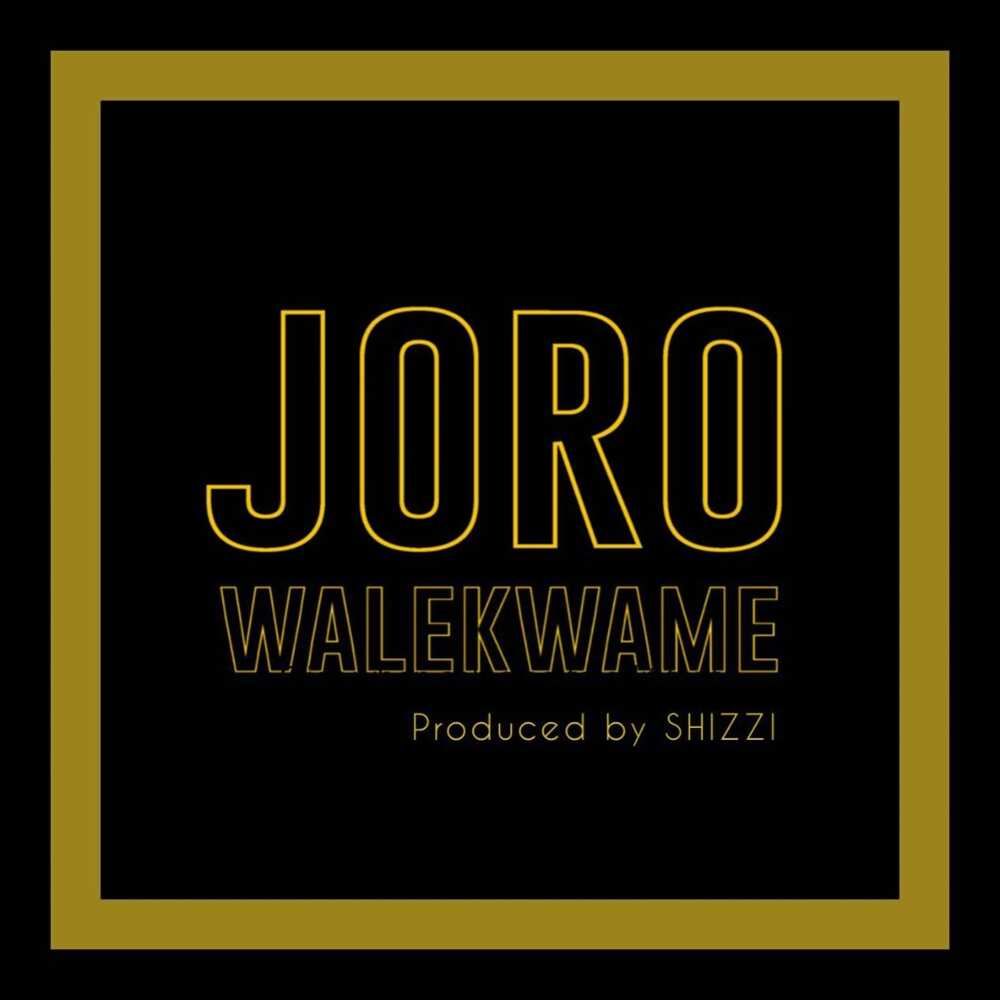 Wale Kwame - Joro lyrics
If you want to sing along to the jam, check out the lyrics below:
[Hook]
Oyah joro baby jara joro
Oyah joro sisi jara joro ooh ooh
Oyah joro baby jara joro
Oyah my baby jara joro
[Verse 1]
I buy designer, oweserere
Baby your body, your body banghi
I go buy ferarri, for this your Bugatti
Private jet for dubai and I no go play with you kaku
Baby girl you high me passi mami
And I no go lie you swetty passi mami ooh yeah
Oyaa … tikori
I go married … mami
[Refrain]
Yeah whole me, you don't make me fall in love
Baby me ; you don't make me fall in love
Yeah whole me, you don't make me fall in love
Baby me ; you don't make me fall in love
[Hook]
[Verse 2]
I don't care what they say
I don't care what they do
You are my baby for life, komokeowa
I don't care what they say
I don't care what they do
You are my baby for life , komokeowa
Some people jelous me, when I dey dance with my baby
Because you fine fine na … no be lie lie
Some people jelous me, when I de kiss my baby
Because you fine fine na … no be lie lie
Baby girl you high me passi mami
And I no go lie you swetty passi mami ooh yeah
Oyaa … tikori
I go married … mami
[Refrain]
Yeah whole me , you don't make me fall in love
Baby me ; you don't make me fall in love
Yeah whole me , you don't make me fall in love
Baby me ; you don't make me fall in love
[Hook] x2
Did you enjoy listening to the new song by Wale Kwame - Joro? Tell us what you think in the comment section below as we love hearing from you. Remember to share this article with your friends
Source: Legit