Best Alan Watts quotes on love, life and death
Alan Watts quotes are some of the best you will find around. These quotes will challenge you to look at life in a different way. After reading these quotes, you are likely to end up a better person than you currently. are.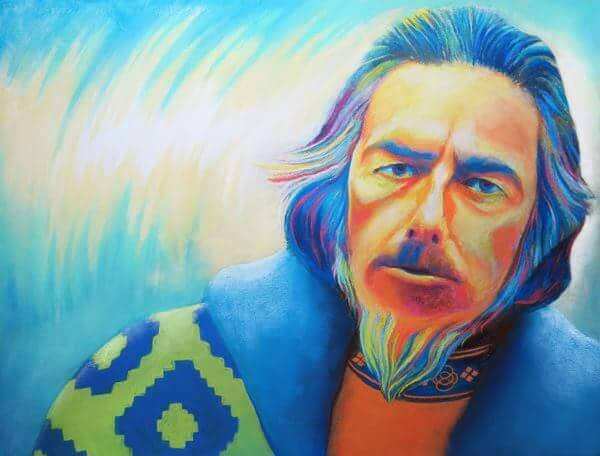 Have you ever come across Alan Watts quotes? Well, the brilliant man had a lot of wisdom on different subjects including love and death. From his sayings, one captures a new sense of thinking. Consider the following quotes from Alan Watts.
Best Alan Watts quotes
The following are some of Alan Watts best quotes that will challenge you and inspire you at the same time.
"Man suffers only because he takes seriously what the gods made for fun."
Learn to take life easy and enjoy the natural things made by God. Not everything is meant to be a big or serious deal.
"This is the real secret of life — to be completely engaged with what you are doing in the here and now. And instead of calling it work, realize it is play."
Happiness and success require total and full engagement in everything that you do. When you give full attention to the things that matter, everything else falls into place.
"Tomorrow and plans for tomorrow can have no significance at all unless you are in full contact with the reality of the present, since it is in the present and only in the present that you live. There is no other reality than present reality, so that, even if one were to live for endless ages, to live for the future would be to miss the point everlastingly."
Making today count should be your priority. No one is assured of tomorrow and how things will turn out. Focus on the assured reality of now lest you miss it eternally.
"If you say that getting the money is the most important thing, you'll spend your life completely wasting your time. You'll be doing things you don't like doing in order to go on living, that is to go on doing thing you don't like doing, which is stupid."
Life involves much more than just working to make money or build wealth. Make sure you are not doing the things you do not enjoy just to get money. Spend your time doing what you love, and if you can turn that into a source of income, do it.
Alan Watts quotes on love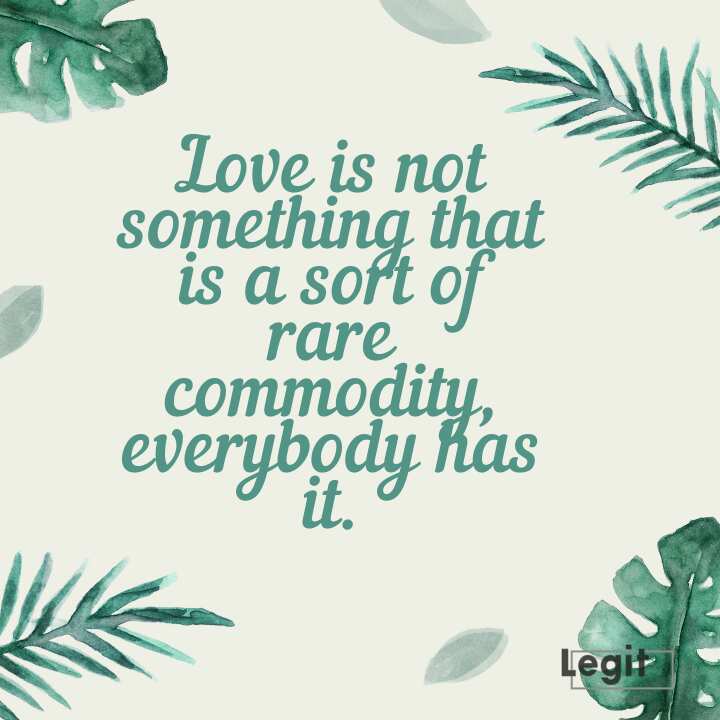 Love is a special and big deal for most people. These Alan Watts love quotes are proof that the wave of love is stronger than anything else in the world;
"Love is not something that is a sort of rare commodity, everybody has it."
No one should lie about not being able to love. Everyone has the ability to love and to express love in their unique way. Some people are better at showing love, while others are more conservative about it.
"Never pretend to a love which you do not actually feel, for love is not ours to command."
When one pretends to love another, their lives become a lie. Eventually, the truth comes out and people get hurt. Feelings of affection cannot be hidden in the long run. We must be honest about our feelings.
"The first thing to discover is what indeed you do love, and you will find there is something."
Most people do not know this truth. It is true that we all enjoy doing something, and that is our talent or special gift. The secret is to find out what we enjoy and make it a top priority. The end result is joy in life.
"There are no wrong feelings."
Do not be deceived by anyone that tells you not to feel it. Your feelings are authentic, do not allow anyone to invalidate them.
"When we attempt to exercise power or control over someone else, we cannot avoid giving that person the very same power or control over us."
Set the person you are in a relationship with free. Allow them time to do what they enjoy. When you try to control them, you give them power over yourself.
Alan Watts death quotes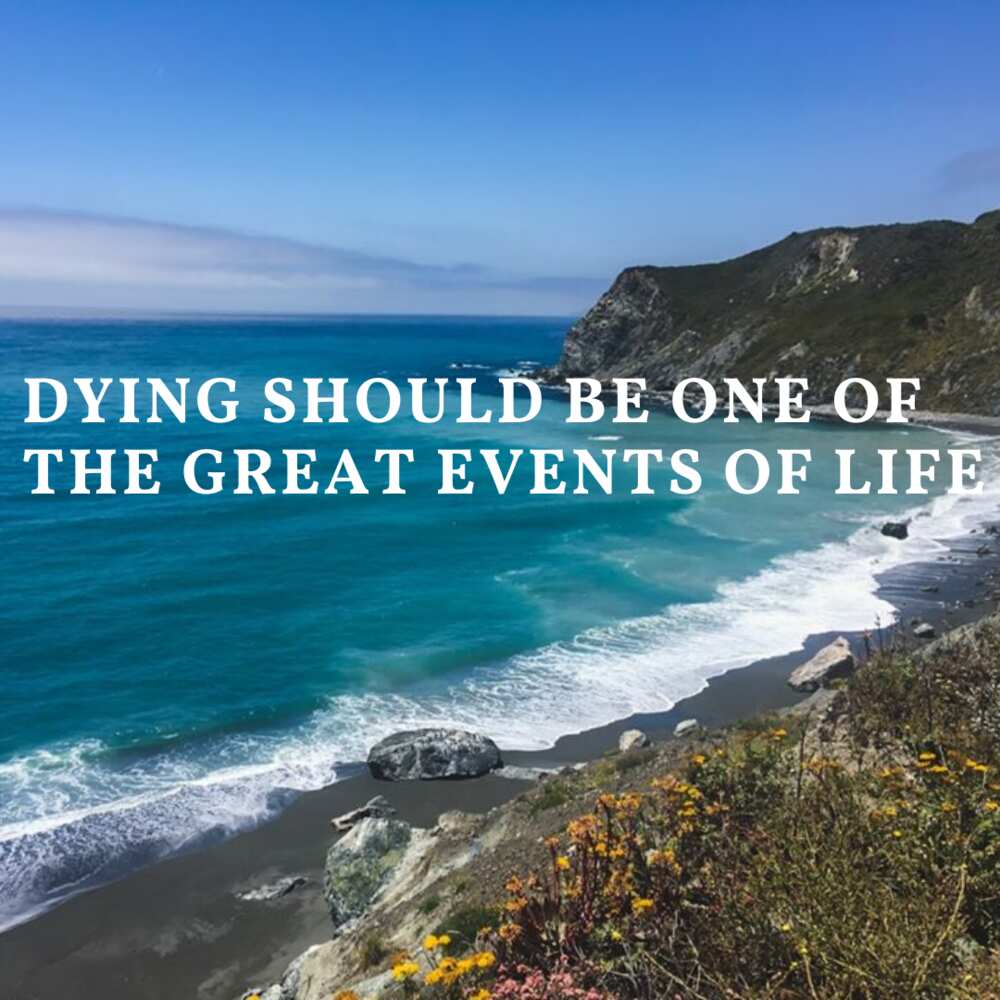 Alan Watts quotes on death will give you peace. You do not have to fear death even though it comes with a lot of uncertainty and pain for the bereaved. These quotes by Alan Watts make it easy for you to understand death.
"Dying should be one of the great events of life."
Do not fear death for it should be a celebration of your deeds and achievements on earth. It is only but a mark that one completed their earthly race.
"Try to imagine what it will be like to go to sleep and never wake up… now try to imagine what it was like to wake up having never gone to sleep."
It is not possible to figure out what death is really like, so there is no need to try.
"Without birth and death, and without the perpetual transmutation of all the forms of life, the world would be static, rhythm-less, undancing, mummified."
Birth and death facilitate the transition of generations. All human beings are on a journey, where there are many transitions. As we move from one season to the next, we must not forget to enjoy ourselves.
Alan Watts quotes about life
Enjoy these amazing Alan Watts quotes on life: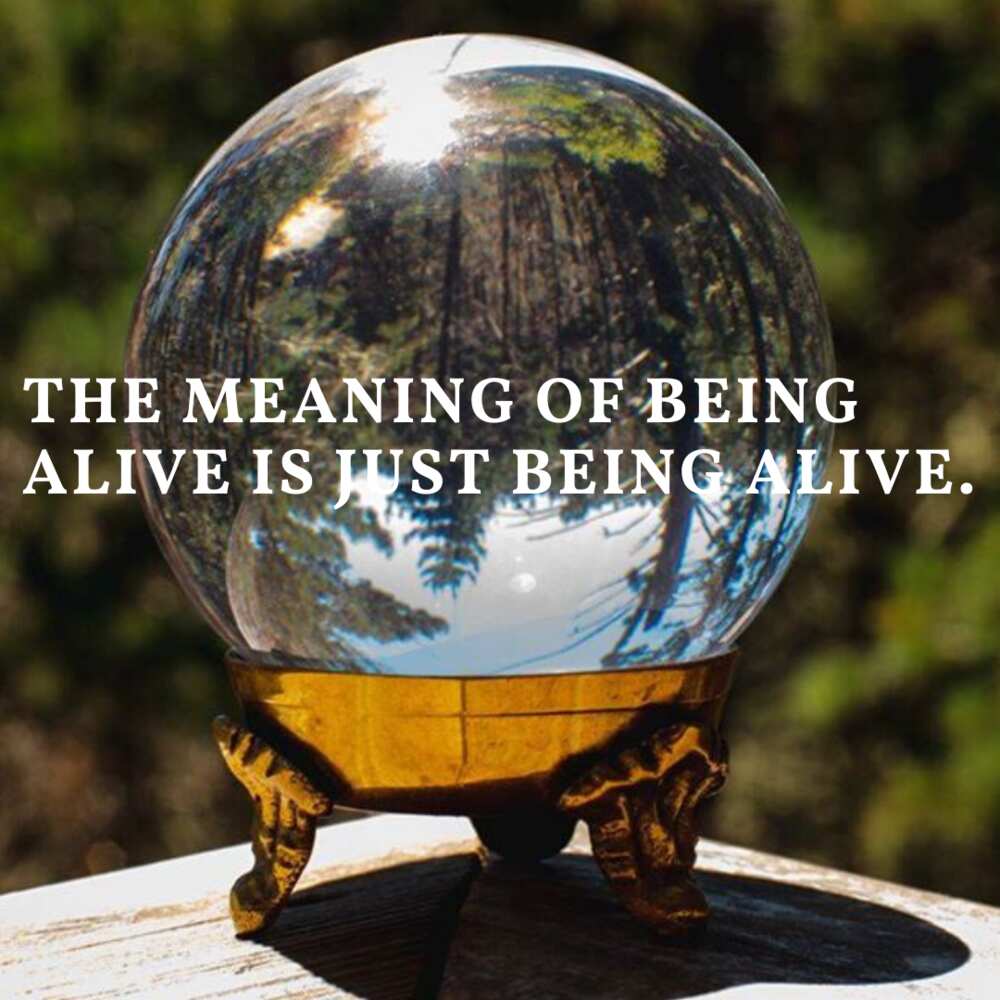 Do not try to fight pain when it comes. Any attempt to do so would be increasing your own sorrow. The best thing to do would be to allow yourself to experience the hurt and pain until it fades away. Only when this happens can you be truly liberated.
"Things and events have only a verbal reality."
What you speak becomes your reality. Be careful about what you say since it turns out to be exactly as you say or something close to that. There is power in speech.
"To remain stable is to refrain from trying to separate yourself from a pain because you know that you cannot. Running away from fear is fear, fighting pain is pain, trying to be brave is being scared. If the mind is in pain, the mind is pain. The thinker has no other form than his thought. There is no escape."
Do not try to fight pain when it comes. Any attempt to do so would be increasing your own sorrow. The best thing to do would be to allow yourself to experience the hurt and pain until it fades away. Only when this happens can you be truly liberated.
"The world is precisely the relationship between the world and its witnesses, and so if there are no eyes in this world, the sun doesn't make any light, nor do the stars."
Nothing exists in isolation. Always remember that.
"We notice only what we think noteworthy, and therefore our visions highly selective."
A human being remembers that which they value. They make time for people and things who they truly cherish.
"Memory creates the future as well as the past, you wouldn't know that you were going to have anything happen tomorrow if you didn't have something yesterday."
Learn to appreciate the past for what it is, and allow it to be the source of your hope for the future. The lessons and experiences from yesterday make today and tomorrow better.
"Muddy water is best cleared by leaving it alone."
Do not struggle with unwarranted things. The best solution is to let some things be. When you stop struggling unnecessarily, things fall into place as they should.
"The meaning of being alive is just being alive."
Live when you are alive, there is no other way out. Do the things you love to do and enjoy spending time with people that make you happy.
"Everything that happens, everything that I have ever done, everything that anybody else have ever done is part of a harmonious design, that there is no error at all."
Do not be mistaken, life happens exactly as it should. Nothing occurs by chance or mistake.
"Every manifestation of life is impermanent. Our quest to make things permanent, to straighten everything out, to get it fixed is an impossible and insoluble problem."
The desire for permanence in every situation is an impossible fete. It is an illusion, to say the least.
"The more a thing tends to be permanent, the more it tends to be lifeless."
Always remember that life is the process between birth and death. In the journey, there are different seasons. Some break you, while others mend your spirit. Change is inevitable. If you bear this in mind, then you will not cling to the idea of permanence, which is nothing but a mirage.
"No one is more dangerously insane than one who is sane all the time: he is like a steel bridge without flexibility, and the order of his life is rigid and brittle."
Do not take sanity too seriously for life will pass you by. Rigidity is the thief of joy. You need to be flexible for good things to happen. Boring people are those that never change their mind.
"…tomorrow and plans for tomorrow can have no significance at all unless you are in full contact with the reality of the present, since it is in the present and only in the present that you live."
Until you learn to live in the present, the future is nothing but an elusive dream.
Having gone through the many quotes Alan Watts is known for, chances are that you have a different perspective on life.
May you apply some of these important Alan Watts quotes in your life for a better and more fulfilling life.
Source: Legit.ng