Nadine Coyle is a famous Irish actress, singer and model. She rose to prominence in the 2000s when she became part of the all-girl music group known as Girls Aloud. With the group, she enjoyed a lot of success including numerous top singles, albums, and awards. She has also appeared in several films and television shows throughout her career.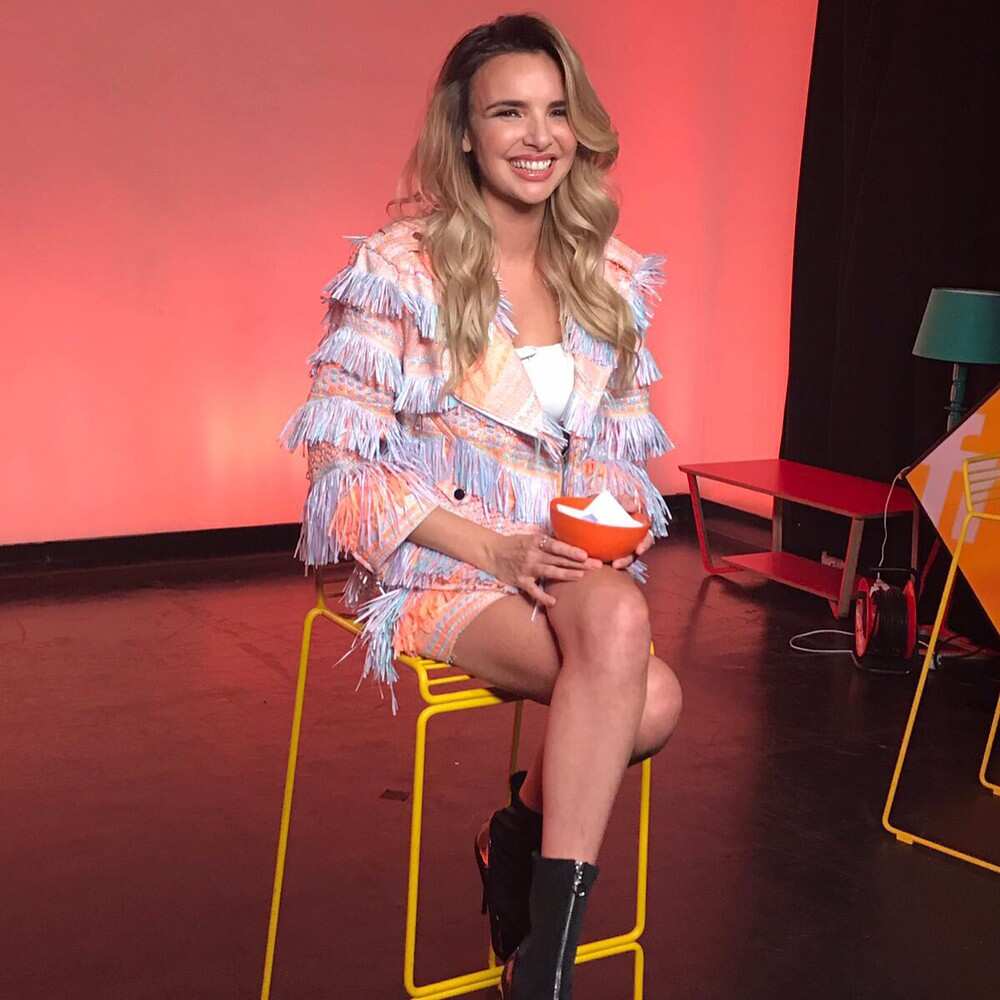 Nadine Coyle age is currently 34 years. She was born on 15th June 1985 to Niall and Lillian Coyle in Northern Ireland. The singer's parents discovered her talent when she was two years old after she sang Saturday Night at the Movies by The Drifters. Her first demo CD included covers of Summertime, Fields of Gold, Love is and Somewhere Over the Rainbow.
Profile summary
Name: Nadine Elizabeth Louise Coyle
Date of birth: 15th June 1985
Birth Place: Derry, Northern Ireland
Age: 34 years
Zodiac: Gemini
Height: 5 feet 4 inches
Profession: Actress, model, and singer
Children: Anaíya Bell
Net worth: $13 million
Career
Here is a look at how the singer's career has unfolded over the years;
Girls Aloud: 2002–2009
In 2001, Nadine auditioned for the Irish talent show known as Popstars. She secured a place in a group called the Band Six, but it was later discovered that she had lied about her age. She was sixteen at the time, which was two years younger than the minimum requirement.
One of the judges from the show later encouraged her to join Popstars: The Rivals, which was a British version of the television show. The show aimed to create a girl group and a boy band, each consisting of five members. The two groups would then participate in the ultimate battle to top the Christmas singles chart.
Nadine joined Kimberley Walsh, Nicola Roberts, Sarah Harding and Cheryl Tweedy to create the group, Girls Aloud. The group's debut single titled Sound of the Underground topped the Christmas singles chart in the UK in 2002.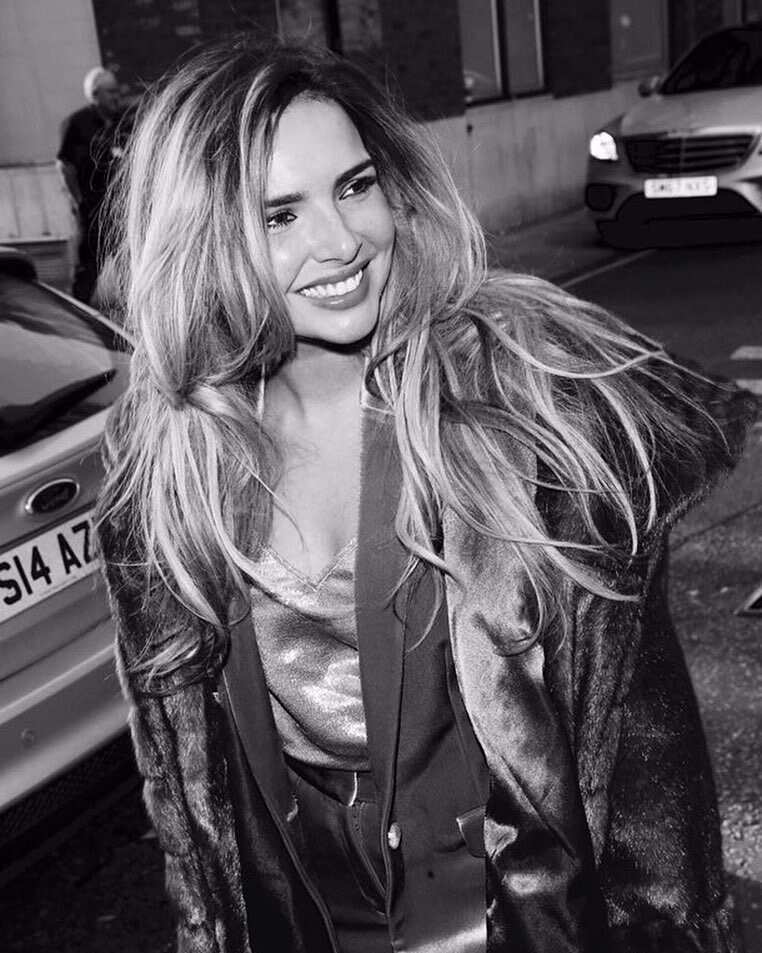 The group enjoyed massive success and earned numerous awards throughout the period it lasted. In 2009, the Girls Aloud members decided to take a hiatus to pursue individual projects.
The Girls Aloud reunion and Insatiable: 2009–2013
Nadine announced her intention to release a solo album after the group's members parted ways. She reached out to Barbara Charone. Barbara has worked with Christina Aguilera and Madonna as their publicist. She also enlisted a manager known as Bruce Garfield. In 2010, she released her debut individual album titled Insatiable through her label named Black Pen Records.
In 2012, Nadine joined the rest of the Girls Aloud members to celebrate the groups' tenth anniversary. In November of the same year, the group released a single titled Something New, which became the official charity song for Children in Need. The group then released an album titled Ten, which was the second compilation album. This was followed by a Ten: The Hits Tour in February 2013. The group officially disbanded in March 2013 after the tour.
Nadine EP: 2013-present
In 2017, Nadine signed a recording contract with Virgin EMI records. Her Nadine Coyle Go to Work single was released on September 2017. In April 2018, she released a four-track EP (extended play) with Girls on Fire being the lead single.
In 2006, Nadine relocated from Northern Ireland to Los Angeles. This forced her to regularly travel between the two places as she tried to balance her Girls Aloud projects and her own. She opened a family business Irish pub in LA named Nadine's Irish Mist.
Nadine Coyle husband
Nadine Coyle and Jason Bell began dating in 2008 when the singer was working in Los Angeles. The couple got engaged for a short period between 2010 and 2011 before a brief split. Jason, Nadine Coyle boyfriend at the time, is a former football quarterback who currently works as a sports commentator. After splitting for a short time, the Jason Bell Nadine Coyle relationship resumed in 2014, and the two got engaged for the second time.
In 2014, Nadine Coyle daughter, named Anaíya Bell, was born. The singer later left the US and returned to Ireland to be closer to her family. Jason remained in the US to focus on his television commentating career.
The Nadine Coyle Jason Bell relationship reportedly ended due to the long distance. The pair allegedly split amicably, and although there was never a Nadine Coyle wedding, she has regularly referred to Jason as her husband. The two still co-parent Nadine Coyle baby, Anaíya.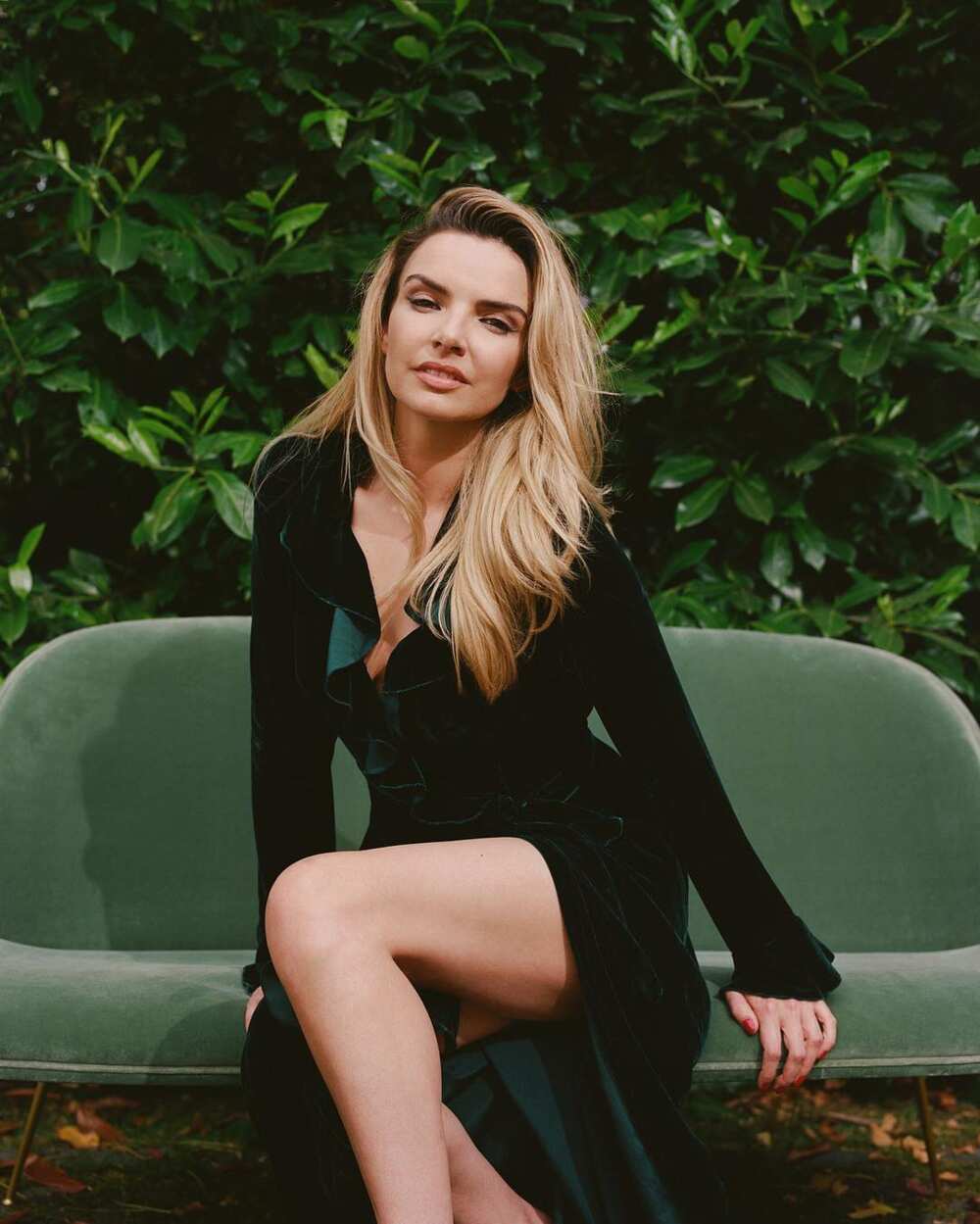 Filmography
Here is a list of films in which the singer has appeared;
Surfing with William (1999) as Young girl
St Trinian's (2007) as a school band member
Lord of the Dance: Dangerous Games (2014) as Erin the goddess
Pin Cushion (2017) as an air hostess
Nadine Coyle net worth
The singer's net worth is currently estimated at $13 million. Most of this has come from album and singles sales from the Girls Aloud group as well as her solo releases.
Nadine Coyle is sufficient proof that a person's talent can take them places. Her rise to fame at a relatively young age is an inspiration to many upcoming artists from different countries. She has also managed to create an excellent balance between her work life and personal life. Her fans are undoubtedly waiting for her next project.