Jaywon - Aje WaZoBia Remix ft. Zlatan Ibile, Magnito, Phyno: audio, reactions
The talented Nigerian artist Jaywon has released a part 2 of Aje Remix. He has featured rappers Phyno, Zlatan Ibile, and Magnito in this hit. The track has a slow but catchy vibe to it that will have you listening to it on repeat. The song by Jaywon - Aje WaZoBia Remix is enjoying massive airplay, and you should consider adding it to your playlist.
The three artists featured in the jam represent the Igbo, Yoruba and Hausa tribes. Jaywon previously teamed up with Barry Jhay and Lyta in Aje Remix Part 1.
Jaywon - Aje WaZoBia Remix description
Release date: November 7, 2019
Format: Audio
Genre: Afrobeat
Length: 5 minutes 21 seconds
Jaywon - Aje WaZoBia Remix comments and reviews
Here are some reactions left on YouTube:
Tito gibz: Just the sound of Jaywon is intriguing to the ears now with the addition of those three. I'm here to listen
Osagu Greg: Favour dey fine who dey fine favour… Magneto fresh out
Mc comedian: This song is ageless
Odosa Oghagbon: The remix is good, but I prefer the original one
Seyi Aderinkomi: Mad ooh!!! Never expected this… It is a jam
Nonso Martins: Phyno fino, you're too much fire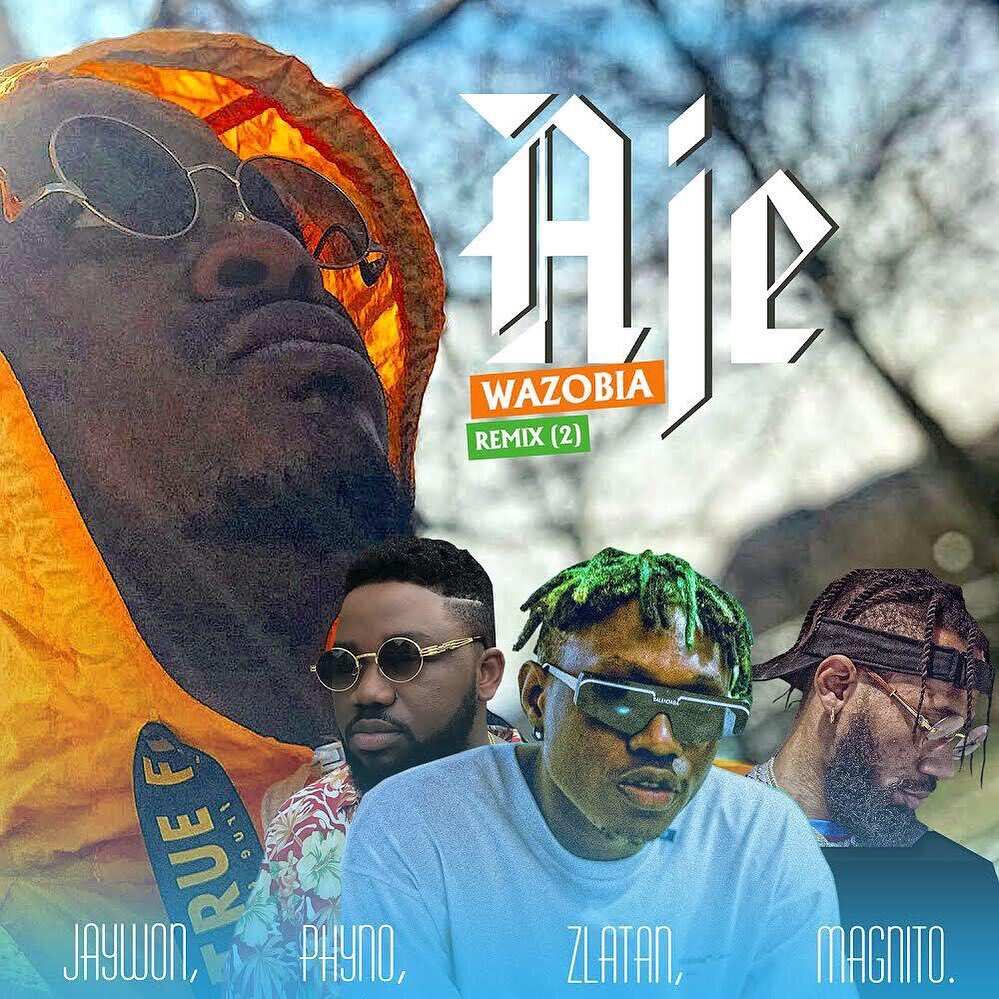 Emmatitude ayodeji: Wow! I didn't see this coming. Great work…
Ekene Nebedem: Woow!!! Jaywon. This is a great collabo. Great job
Oyin Nicolas: Thank God, at last, we have a song that has meaning
Alhenzy Emma: On point song… Three best rappers in Nigeria and Africa
Yung Lucky: Am here for Phyno fino
Jaywon - Aje WaZoBia Remix download
You can add the song to your playlist by downloading it through the links provided for you below:
What are your thoughts about the new jam by Jaywon - Aje WaZoBia Remix? Drop a comment in the comment section below as we love hearing from you. Remember to share this article with your friends.
Source: Legit.ng News