Di'Ja - Miss You ft. Thelma: video, reactions
The chart-topping video of the latest banger by Di'Ja - Miss You has just dropped. The song draws together two fantastic female performers.
Egar Boi produced this Afro-pop tune, and it is undoubtedly a jam you will listen to over and over again without getting fatigued.
Di'Ja - Miss You description
Release date: November 8th, 2019
Format: Video/audio
Genre: Afro-pop
Length: 2 minutes 52 seconds
Producer: Egar Boi
Mavin Records songstress Di'Ja has come through with a super-hot jam titled Miss You. The multi-talented vocalist features Thelma to bring forth this love-themed hit. This is unquestionably a melody you cannot afford to miss.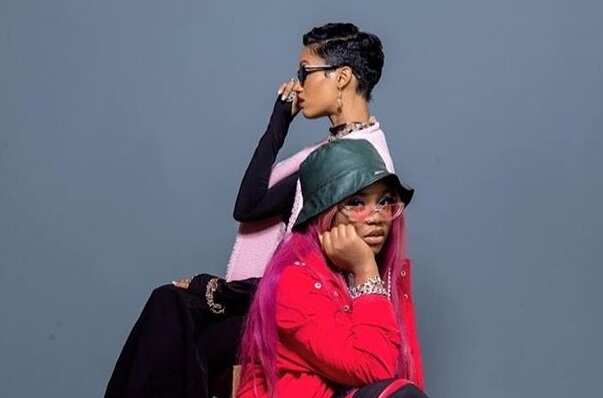 Di'Ja - Miss You reviews and comments
Here are some of the reviews and comments from YouTube.
Justin Caes: This video is quite amusing. Song is dope as well. What else can we ask from her? She is so talented.
Ramjay D'mixer: A beautiful piece... I love the song and the artist as well.
Nfonji Maze: My Favorite Queen on this track. It is lit. Did you listen to the lyrics?
Abdulqadir Ahmad: Di'Ja, I love you everyday Queen. You are such an amazing artist. Keep doing it the sky is the limit.
Elkas Elkas: Gorgeous hit. Receive much love from me for this song.
What do you think about the new song by Di'Ja - Miss You? Is it a hit or a miss? Share your opinions in the comment section below.
Source: Legit.ng News