Kyle Sandilands bio: age, wife, salary, net worth
Kyle Sandilands is a popular Australian radio personality known for his huge personality and several controversial remarks he has made while on air. He is currently a co-host on The Kyle and Jackie O Show aired on KIIS 106.5. He has also served as a judge on Australian Idol, Celebrity Big Brother, and The X Factor.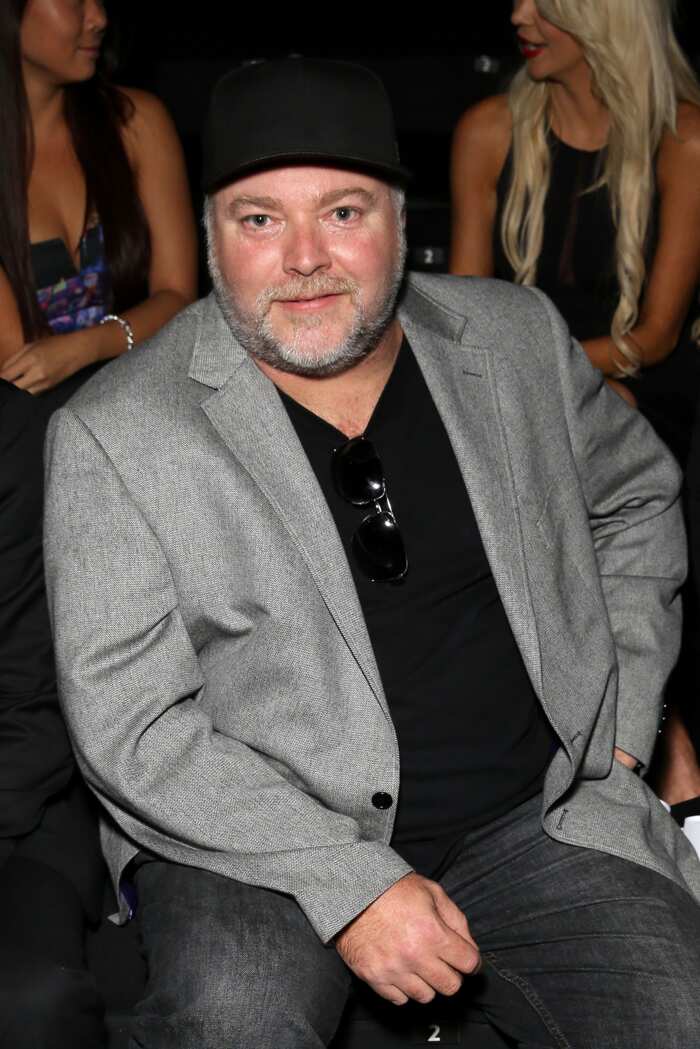 The radio personality has had a successful career for over 16 years and is never afraid to speak his mind. He was in a long term relationship with model and fashion designer, Imogen until his recent breakup.
Profile summary
Name: Kyle Dalton Sandilands
Nickname: Kyle
Date of birth: June 10, 1971
Age: 48 years
Place of birth: Brisbane, Queensland, Australia
Zodiac sign: Gemini
Nationality: Australian
Ethnicity: White
Height: 1.85m
Profession: Radio personality
Early life and family
How old is Kyle Sandilands? The radio personality was born on June 10, 1971, in Queensland, Australia. Not much is known about his upbringing and education background except that his parents divorced when he was only ten years old. His mother remarried, but five years later, he was thrown out for holding a party and damaging their car. He went on to live with his aunt Jill Stevens in Townville. Kyle Sandilands age is 48 years old.
Kyle Sandilands brother was brought into the limelight last year when he showed up at KIIS 106.5 to surprise Kyle for his birthday. He wrote him a song with some details of their childhood in it. He is buffed, tattooed and owns a clothing line.
Who is Kyle Sandilands wife? The radio personality married singer and songwriter Tamara Jaber on September 26, 2008, but they split on July 12, 2010.
Kyle Sandilands girlfriend
Imogen Anthony Kyle Sandilands relationship became known to the public in 2011. They met during Kyle's 40th birthday, and two weeks later, they moved into a $2.5 million mansion in Sydney.
Imogen Anthony is a well-known fashion designer, makeup artist, and model based in Australia. She gained more popularity when she started dating the radio host. She also has a clothing line called 'White Trash Royalty' and a blog, 'Immature'. She also loves parting and traveling.
Kyle Sandilands Imogen split hit the headlines when the model stopped posting pictures of him on her Instagram page. She has a huge following and often updates her fans with images and videos of her daily activities. They had dated for eight years before rumors about their break up spread. While on air with his co-host, Jackie O, Kyle announced that they had not been together for a couple of months.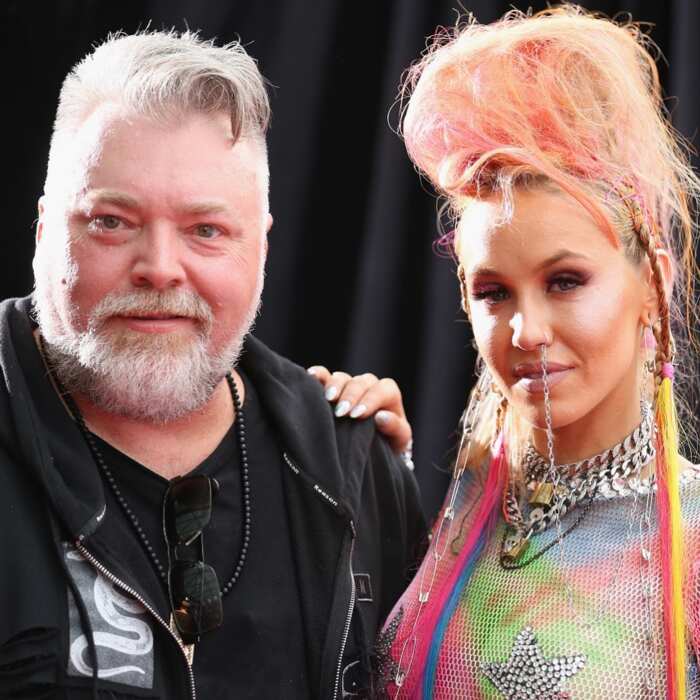 Career
Kyle began his career in radio in 1992 when he was living with his aunt in Townsville. He worked for a radio station, then known as 4TO Townsville, as a driver for their promotional vehicle. He was willing to work anywhere and anytime so that he could get some money. At one time, he even joined Triple M using a false resume. He has also appeared as a judge in several reality shows, including Australian Idol, Celebrity Big Brother, and Australia's Got Talent.
Below is a timeline of his career on radio:
1999- He worked as a host of the Hot30 Countdown at 2Day FM. He was receiving a salary of $255,000 per year
January 16, 2005- The Kyle and Jackie O show commenced on 2Day FM. It then moved to its current station, KIIS 106.5, in January 2014.
August 2009- The show was suspended following comments that Kyle made on a sexual assault victim. After the distressed 14-year-old girl described the experience, he replied, 'Right…is that the only (sexual) experience you've had?' He returned on the show on August 18 but was suspended again on September 9, the same year.
He has also worked for Mix 101.1 and Fox FM.
Here is a timeline of his career on TV:
Australian Idol (2005-2009)- He joined the singing competition in 2005 as a judge, replacing Ian Dickson. He was dropped on August 3, 2009, just before the premiere of its seventh season. This was because of the controversial remarks he made to several contestants. In 2006, he body-shamed a contestant, Jessica Mauboy, telling her to lose her 'jelly belly.'
Celebrity Big Brother (2002-2008)- He was a contestant in the Australian series that aired in 2002. He finished 3rd on the 23rd day of the show. He co-hosted the 2008 season of Big Brother alongside Henderson.
Australia's Got Talent (2010)- He was selected as the new judge on the fourth season of the show. Again he was in the middle of another controversy when he asked a contestant, Heather Cook, whether she is male or female. As if that was not enough, he joked about her weight saying, 'You are a belly full of laughs.'
The X Factor (2010)- In May 2010, Sandilands was selected as a new judge on the second season of The X Factor Australia. He did not return for the third series of the show and was replaced by Mel B.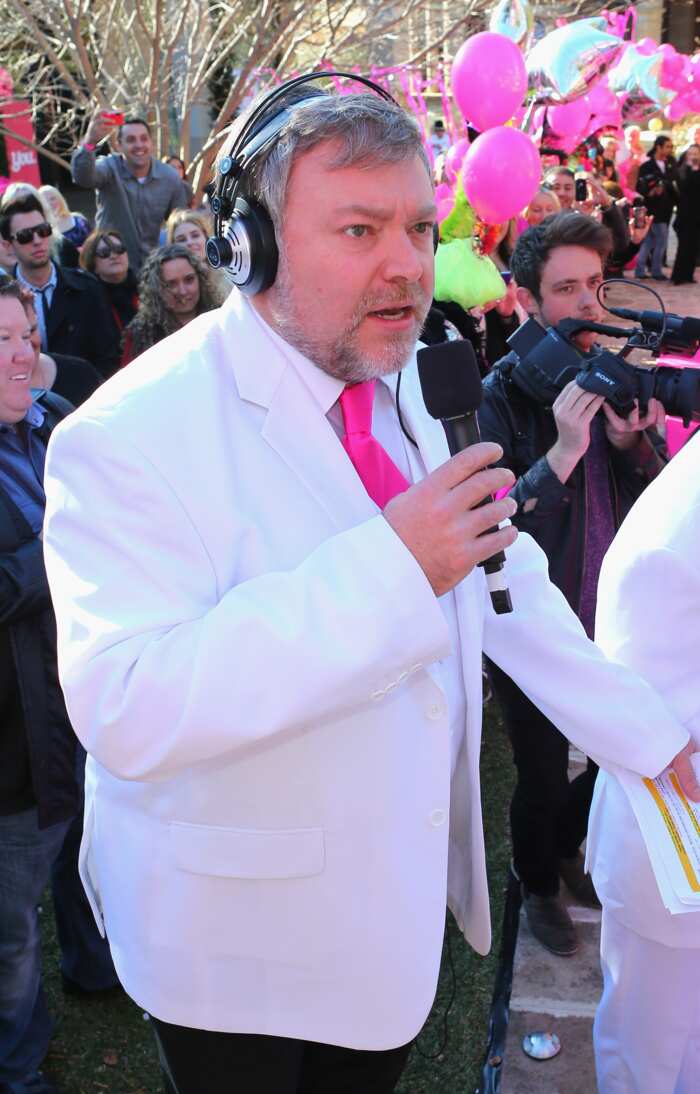 Fat Pizza vs. Housas (2014)- He appeared on the comedy film as a 'bad boy.'
Meet the Hockers (2017)- He produced and narrated the reality show that was aired on 9Go from May 16- July 4, 2017
Trial by Kyle (2018)- He appeared as a judge on the pilot show for the series, aired on Network Ten. It was later aired as a series in October 2019
Kyle Sandilands cars
The radio host boasts of an impressive car collection worth 5 million dollars. His latest purchase is a $1.3 million Rolls Royce. His other luxurious cars are a Bentley Mulsanne, a Range Rover SVR, a Lamborgini Aventador, a Ferrari 458 Italia, and a vintage Ford Mustang. He also owns two Harley Davinson motorcycles, a Polaris off-road ATV and a John Deere farm tractor.
Kyle Sandilands house
The radio host gave viewers a chance to peep into his luxurious mansion on the show, MTV Cribs Australia. Kyle Sandilands partner at the time, Imogen, also lived in the house at the time the reality show was being filmed. The mansion is located in the Mosman Suburb, Sydney. It is a five-bedroom and four-bathroom home with a mix of antique and traditional vibes. The elegant beachfront property also has a music room, gym, and swimming pool.
Kyle Sandilands net worth
The radio host has had a successful career even though it has come with several controversies. Kyle Sandilands salary is currently $39,000 per radio show. He has garnered a fortune through the years, and according to Celebrity Net Worth, his estimated net worth is $6 million.
Kyle Sandilands has made a name for himself as a radio personality. The Kyle and Jackie O show is one of the most loved radio shows in Australia.
Source: Legit Newspaper