Who is Imogen Anthony? Kyle Sandilands' ex's bio
Miss Anthony's career success story is one many admire. Her incredible ability to combine various aspects of fashion has not only earned her fame but also offered her financial rewards. So, who is Imogen Anthony?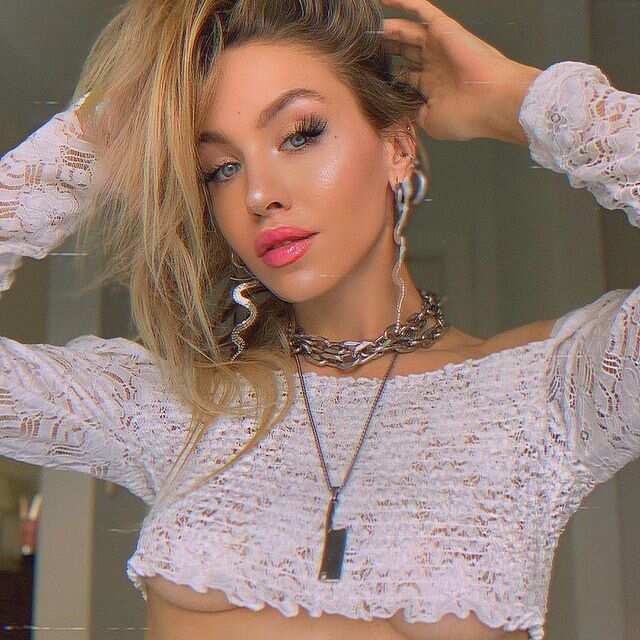 Imogen Anthony is an Australian fashion designer and model popularly identified with her daring rockabilly-inspired style. She has become an internet sensation with her popularity spreading far and wide. Whether it is because of her relationship with Kyle or her Instagram posts, Anthony's instant fame has earned her a considerable following, and she is an inspiration to many around the world.
Profile summary
Real name: Imogen Eliza Anthony
Commonly used name: Imogen
Date of birth: February 5th, 1991
Imogen Anthony age: 28 years
Place of birth: Sydney, Australia
Zodiac sign: Aquarius
Nationality: Australian
Profession: Model, beauty therapist, make-up artist, fashion designer, businesswoman
Marital status: Single
Imogen Anthony bio
Who is Imogen Anthony? Well, she is a well-known fashion designer, make-up artist, beauty therapist, model, and an honorable businesswoman. The former Kyle Sandilands girlfriend is famous for her outrageous style and platinum hair.
She was born on February 5th, 1991 in Sydney, Australia, and her star sign is Aquarius. She grew up in Australia between the country and the coast. Not much information about her parents is known to the public except that her father was a restorer of classic cars and a talented spray painter. As a child, she developed an interest in fashion and began modeling in her teenage years.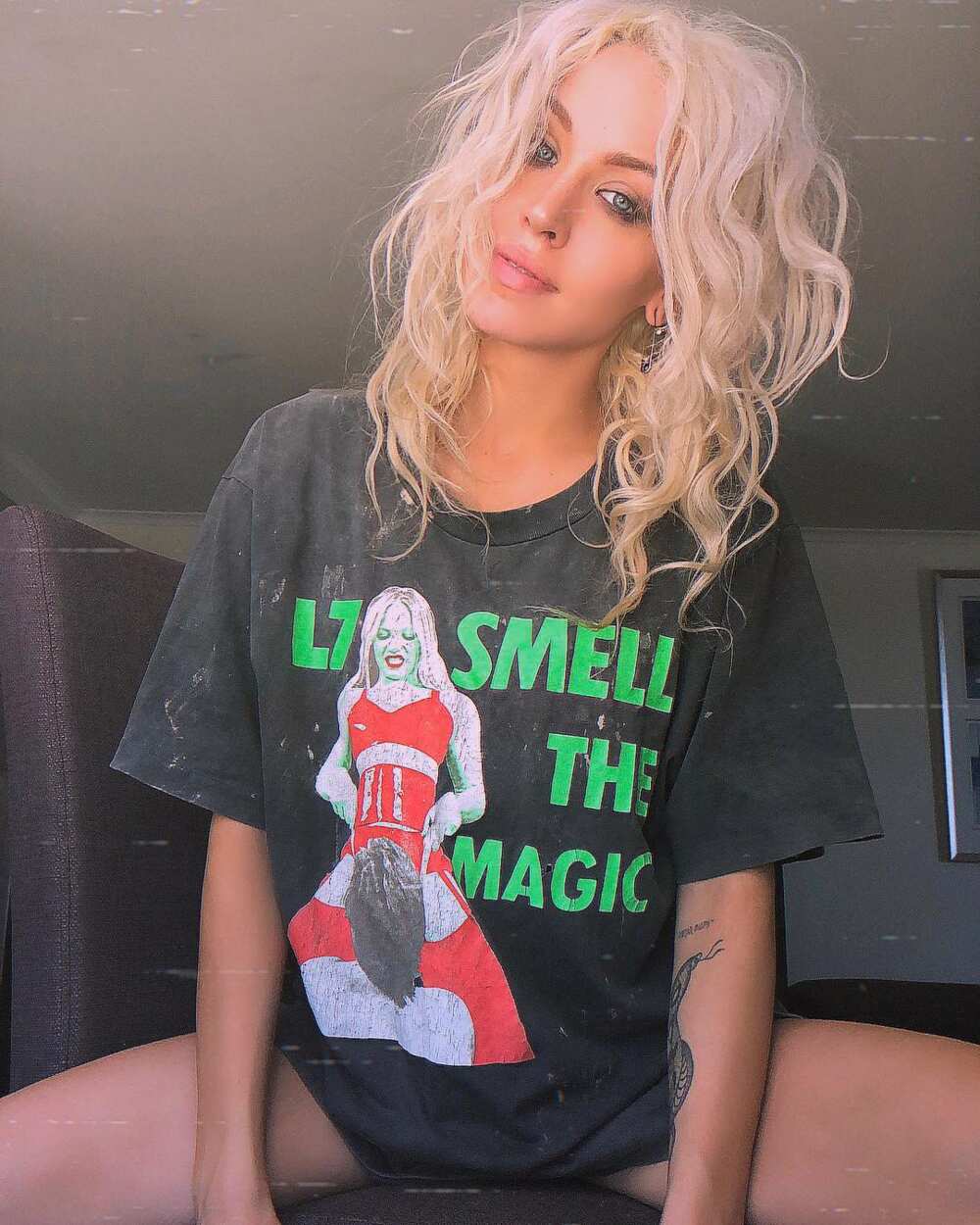 After completing her high school studies, Anthony decided to explore her passion for fashion. She is a qualified beauty therapist as well as a trained make-up artist.
Career
She moved to Sydney to kick start her career in modeling. She began as a creative director at Bondi Bather, where she worked behind the cameras.
In 2016, the multi-talented Anthony got the chance to work with Charlotte Letitia Crosby and Geordie Shore.
So far, Anthony has built a successful career emerging among the best in the fashion and modeling industry. Her original clothing line dubbed "White Trash Royalty", has gained popularity through online sales. She also boasts of a highly ranked blog called "Immature" where you will get to read more about her adventures in fashion and modeling.
Imogen Anthony net worth
How much is the celebrity worth? Typically, most stars do not reveal their exact net worth to the public. Therefore, the value may vary. According to walikali.com her net worth is about $850,000. Most of her earnings are from her successful career as a model, fashion designer, and beauty therapist.
Imogen Anthony body measurements
She boasts of a beautiful body that most ladies would love to have. Here are some of her body measurements.
Height: 5 feet 9 inches
Weight: 54 kilograms
Hair color: Blonde
Eye color: Blue
Kyle Sandilands and Imogen Anthony relationship
Kyle Sandilands and Imogen began dating in 2012. Before, the two had been seen together during Sandilands' 40th birthday party in 2011. At the time, the two were just friends. The celebrated model admits to having been lured by his free spirit and humor.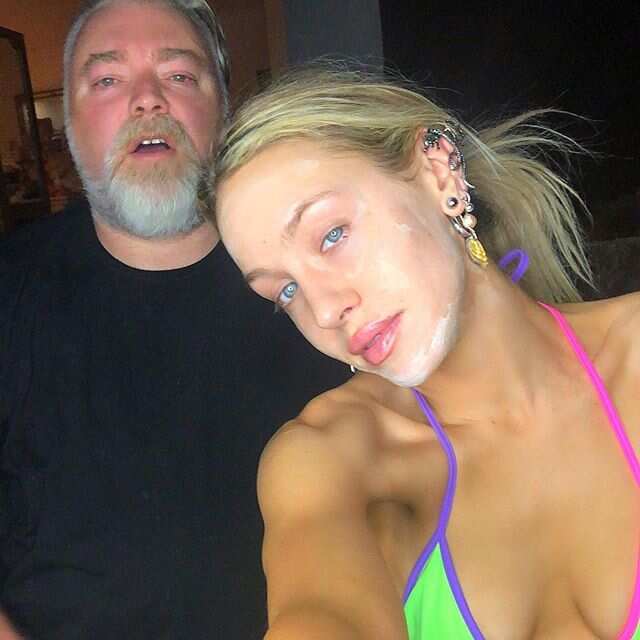 Kyle had been married before. Kyle Sandilands wife, an all-time pop singer, Tamara Jaber, had married him on September 26th, 2008. Unfortunately, the couple separated on July 12th, 2010. The reason for their separation remains undisclosed. After the separation, he began dating the young Imogen who, in April 2018, express her interest to bear a child with him.
Kyle and Imogen split
Earlier this year, Mr Sandilands hinted at marrying his longtime girlfriend, Imogen in the near future. The KIIS FM radio host revealed his plans on the Kyle and Jackie O radio program one morning about nine months ago. At the time, Kyle Sandilands Imogen relationship was hot and the envy of those close to them. Unfortunately, his recent revelation indicates that the pair has split. Therefore, the hope of seeing them together in matrimony has been smashed.
According to Kyle, the two celebrities have not been with each other for quite a few months now. While speaking to Jackie O Henderson, his co-host in the Kyle and Jackie O radio program, he literally held back tears as he let the cat out of the basket:
We haven't been living with each other for quite a few months now. Unfortunately, it's just run its course,
Imogen and Kyle have been in a blissful eight-year relationship, and the sudden end of their romance comes as a shock to most of their fans.
Imogen Anthony social media platforms
The model is a great fan of social media, where she commands an incredible following. She is famously known for her Instagram page (@imogen_anthony), where she posts her pictures.
The famous fashion designer also has a Twitter account (@imogen_anthony).
Imogen Anthony is a fashion designer, beauty therapist, make-up artist, and a business lady. She owns a clothing line and has an interactive and highly ranked blog. Her passion for fashion manifested early in her life, and she opted to explore more of it after her high school education. Until the untimely end of her relationship with Kyle Sandilands, the pair had dated for about eight years.
Source: Legit