Motorola Razr 2019 specs, review, release date, leaks
The rumours about an upgrade of the Motorola Razr 2019 have been going on all year long. Apart from the original iPhone and the Nokia 3310, the Motorola Razr is one of the most iconic gadgets ever. The news of having it upgraded to a foldable smart device is definitely exciting.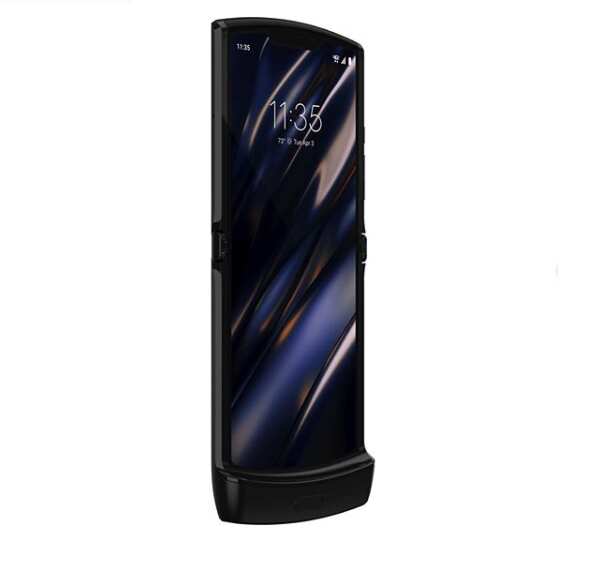 According to a report by The Wall Street Journal made sometime back, the Razr was to make a comeback in February 2019 at the cost of $1500. The claim further stated that it was to be available as a Verizon exclusive in the US only. However, this did not materialize but it is now understood that its release would happen sooner than later. To further confirm this, in October, Motorola sent invites to a Los Angeles November 13th event meant for the launch of the device.
According to LetsGoDigital, a Dutch publication, in August, it was said that the revamped Motorola Razr would be in European markets by December 2019 or early January 2020. In a different report, claims were made that Motorola intended to have the reinvented Razr by summer but had changed to the end of 2019.
Even with this obvious delay, it is not surprising since other foldables in the market have also faced significant delays. A good example would be the Samsung Galaxy Fold which was flawed upon its release and had to be relaunched months later.
Overview
Here are a few highlighted pros and cons of the device:
Pros
Has dual SIM capability
Comes with special features including an accelerometer, proximity sensor, and compass
Cons
Relies on the slightly dated Qualcomm Snapdragon 710 chipset
Motorola Razr 2019 specs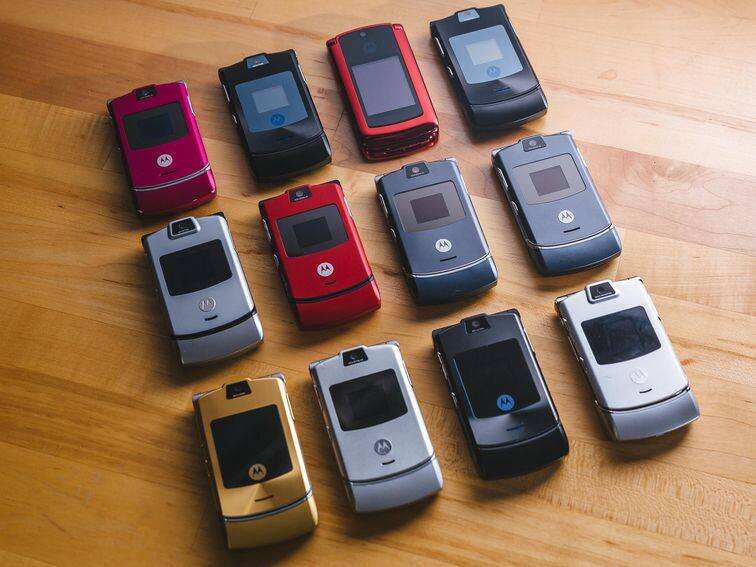 Fans are excited about the Motorola Razr 2019 features even as they await its release. The following are a few of the specifications to watch out for.
Network technology: GSM / HSPA / LTE
Launch: November 13th, 2019
SIM type: Dual
Display type: AMOLED capacitive touchscreen, 16M colours
Display size: 6.3 inches
Resolution: 876 x 2142 pixel resolution
OS: Android 9.0 (Pie)
Chipset: Qualcomm SDM710 Snapdragon 710 (10 nm)
CPU: Octa-core (2x2.2 GHz 360 Gold & 6x1.7 GHz Kryo 360 Silver)
GPU: Adreno 616
Memory: 6GB RAM and 128GB ROM
Battery: Non-removable Li-Po 2730 mAh battery
Colour: Black
Hardware
Here are Motorola Razr 2019 leaks about its hardware components.
Design and display
After several months of rumours and teases from Motorola, we finally get a glimpse of the company's first foldable smartphone. It is definitely something to write home about.
The new updates come out courtesy of Evan Blass, an infamous tech leak who flooded his Twitter page with what are allegedly pics of the new device. It appears as though the phone pushes the futuristic foldable technology with its new OLED touchscreen but at the same time it does not completely lose its 2004 look.
Blass captured the phone's different angles. The first one has the Razr opening on its closed form. Its pliable display may be elusive in this shot but you get to see the phone's body and shape as they are laid bare. Its bottom seems to sport a fingerprint scanner that is used for unlocking it. However, this is not confirmed by the photo.
A different image shows the Razr closed, with a message displayed on the phone's small exterior screen. This suggests the existence of a secondary screen that acts in a similar manner to contemporary devices with an 'always-on' functionality giving quick access to notifications and time and date.
It could also mean that users will check texts or walking directions without necessarily having to physically flip out the main display all the time. The Galaxy Fold had to solve this too with their secondary, outward-facing screen.
In a different photo by Blass, someone is seen taking a selfie using the selfie camera located beneath the exterior display. What this suggests is that it acts as a quick way of capturing moments with friends, especially if you are not keen on unfolding the handset every time.
As for the Motorola Razr's main display folded-out, Blass' shot has the phone's screen showing complete with a notch, and its folding mechanism. Comparing it to the revamped Galaxy Fold, the Razr image appears to have dust covers that are tactically placed over its pliable system. This is to prevent anything from penetrating its OLED panel.
Blass' images display the Razr's main screen as well as its design from the side for both closed and open positions. Contrary to the Galaxy Fold which doubles in size in a closed position, the Razr appears to retain the same maximum thickness regardless of the adopted form.
Processor and storage
The device will rely on the Qualcomm Snapdragon 710 chipset and it will have 6GB RAM and 128GB ROM.
Battery
The phone is said to have a Non-removable Li-Po 2,730mAh battery. One thing is for sure though, the device will require a lot of juice to stay on hence the battery capacity is expected to be a large one.
Software
One thing is clear about the Moto Razr and that is the fact that it will have one of the best software features witnessed in recent times. Here are more details on the same.
Motorola Razr 2019 operating system and features
The device will make use of an Android operating system. As already mentioned earlier, the device will have 2 displays. These are the foldable OLED located inside the clam-shell design, and the smaller touchscreen on the outside which is to be used when the handset is folded away.
The second display was present on the versions before the Razr flip-phone design. It was used to display caller ID, date and time, and notifications.
XDA Developers claim that the internal screen will not run all Android apps installed in the device. Instead, the touch screen will be limited to a few apps such as Moto Actions, Moto Display, and the Moto Camera app.
The Motorola Razr external display can show a maximum of six Quick Settings tiles. They will show similarities to those located in the drop-down found in all Android smartphones' top displays. It allows users to quickly toggle the airplane mode without having to interrupt what is happening on the main screen.
XDA developers say it is unclear if Motorola will let users scroll to see more than the six tiles that will be displayed on the screen at a time.
Camera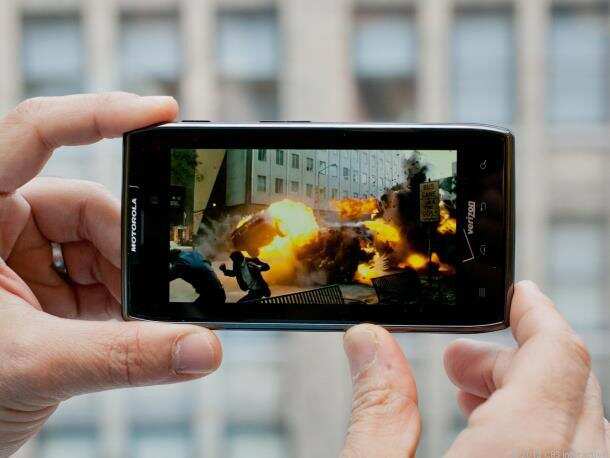 The phone will have a single camera. It is rumoured that the phone's small, outer screen will work on helping the said camera pull double duty for both regular and selfie pictures
Motorola Razr 2019 review
With so much anticipation and excitement, people are already geared up for the new release. Here is a sample of what they are saying on YouTube.
T T: "$1,500 For an extinct dinosaur" "Apple is taking note"
Adam Switzer: Motorola creates a Foldable Phone. Almost Everyone: Nostalgia intensifies
Omar Hamadeh: why would anyone pay 1500$ for "nostalgia" when you can physically get the razr for like 50 bucks and experience true nostalgia
EternalDestiny48: Razr: hey you all, we know how to do this, we did it before!
Bitplex: I absolutely kid you not. This was and still is my all-time favourite phone. The Motorola Razr was an absolute rig of a phone - and it just felt... intuitive. I'm excited!
I Love Speed Tests: I believe that the official design, once released, would be something I'd buy if it wasn't 1500 BUCKS
Clearly, the phone is a device that a lot more people would buy if it was within affordable ranges. It is also possible that fans are just being nostalgic about the whole affair.
Motorola Razr 2019 price
The Razr will definitely make buyers feel the pinch as it is expected to retail at $1500. While this would be an expensive price to pay for a phone, it does not come as a surprise considering the fact that it has a foldable screen.
This price was echoed by a later rumour, saying that the handset will go for €1,500 which translates to about $1,660, £1,375, or AU$2,450. Since the phone's launch prices are never always exact conversions in the different regions they retail in, there is a possibility that the cost will remain at €1,500 in Europe, $1,500 in the US, and maybe £1,500 in the UK.
Verdict
The Motorola Razr 2019 will appeal to Motorola fans who will be taken back to the days when Motorola was the giant in the industry. If you can afford it, then it would be a great buy!
As Motorola Razr 2019 release is happening today, tech enthusiasts all over the world cannot wait to see what features this phone packs.
Source: Legit.ng