Great mom quotes from the heart about every kind of mother
Are you looking for mom quotes that you can send to your mom on her birthday, wedding anniversary, or Mother's Day to remind her how much you care about her? The list compiled below treats you to the best mom sayings you will ever come across.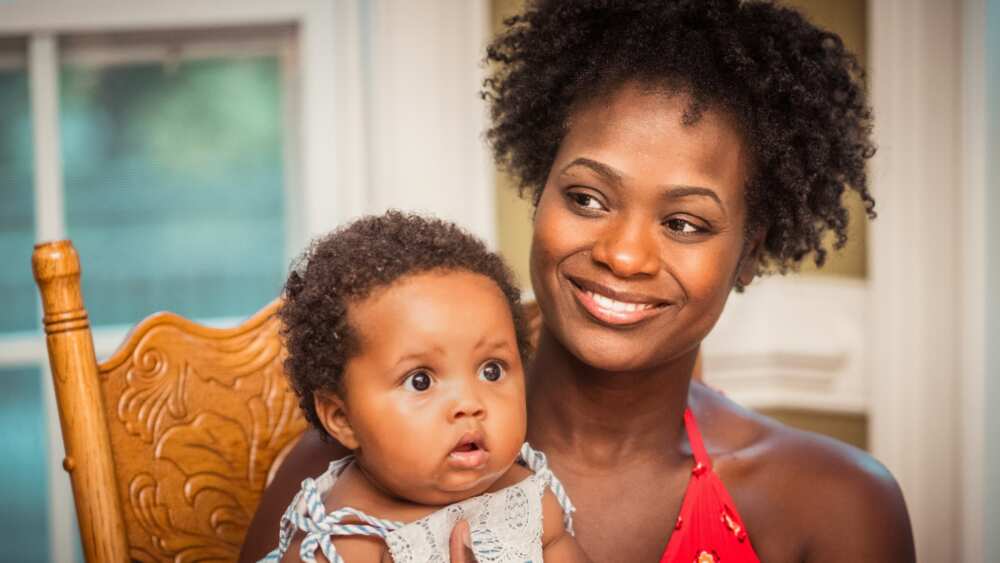 Motherhood is, without a doubt, one of the hardest yet most fascinating things there ever is. There are numerous ways you can use words to tell your mom how important she is to you. Most mom quotes are affectionate, funny, and lively.
Best mom quotes
A mom is not just someone who gave birth to a child. It is a person who raised the child, gave them all her love and time. A mother's love for a child is beyond measure, whether the child is biologically hers or not. Below are some fantastic mom quotes:
"A mother's arms are made of tenderness, and children sleep soundly in them." - Victor Hugo.
"Mothers and their children are in a category all their own. There's no bond so strong in the entire world. No love, so instantaneous and forgiving." - Gail Tsukiyama.
"A mother is she who can take the pace of all others but whose place no one else can take" - Cardinal Marmillod.
"A mother is your first friend, your best friend, your friend forever." - Unknown.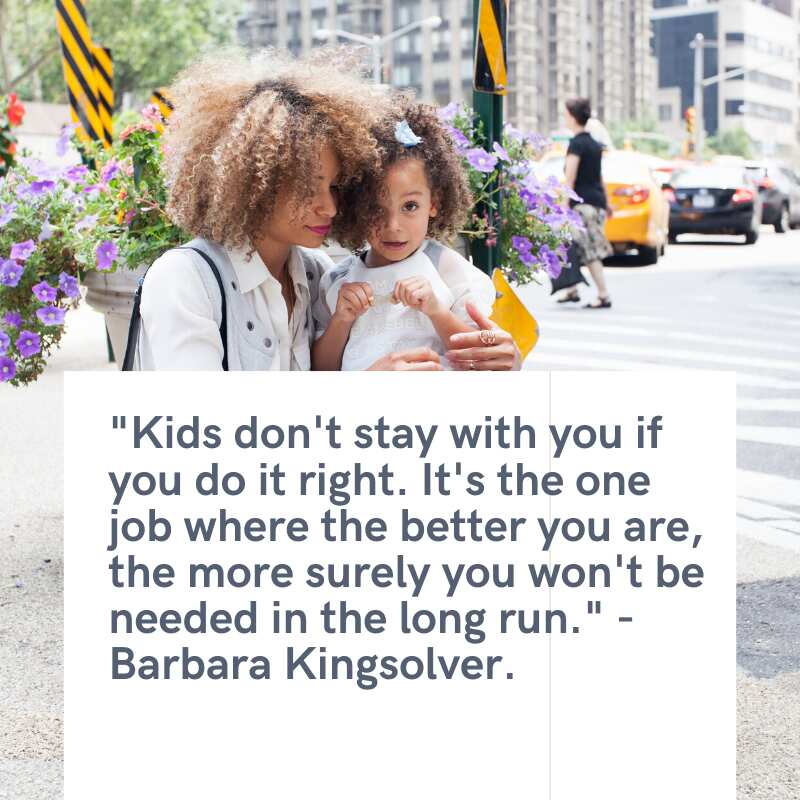 "Mom is the heartbeat in the home, and without her, there seems to be no heartthrob." - Unknown.
"A mother is not a person to lean on, but a person to make leaning unnecessary." - Dorothy Canfield Fisher.
"Being a mother is an attitude, not a biological relation." - Robert A. Heinlein.
"Kids don't stay with you if you do it right. It's the one job where the better you are, the more surely you won't be needed in the long run." - Barbara Kingsolver.
"Everybody wants to save the Earth; nobody wants to help mom do the dishes." - P.J. O'Rourke.
"Most mothers are instinctive philosophers." - Harriet Beecher Stowe.
"A mother is one to whom you hurry when you are troubled." - Emily Dickinson.
"If evolution works, how come mothers only have two hands?" - Milton Berle.
Quotes about moms
A mother's love is like no other. That is why a mother-child relationship cannot be compared to anything else. There are many ways you can show appreciation to your mother, and below are some beautiful quotes about mothers to start you off: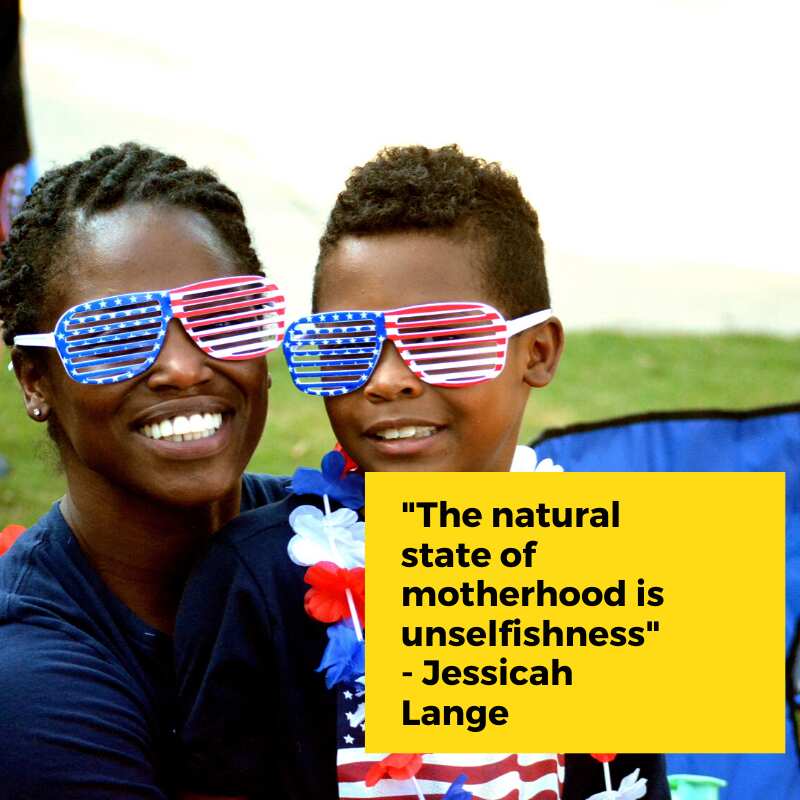 "To describe my mother would be to write about a hurricane in its perfect power. Or the climbing, falling colors of a rainbow." - Maya Angelou.
"Youth fades; love droops; the leaves of friendship fall; A mother's secret hope outlives them all." - Oliver Wendell Holmes.
"I realized that when you look at your mother, you are looking at the purest love you will ever know." - Mitch Albom.
"Mother's love is bliss, and it is peace, it needs not to be acquired, it needs not to be deserved. If it is present, it is like a blessing; if it is not absent, it is as if all the beauty has gone out of life." - Erich Fromm.
"It's a unique thing about mothers. Even when their own child is the most disgusting little blister you could ever imagine, they still think that he or she is wonderful." - Roald Dahl.
"My mother has always been my emotional barometer and my guidance. I was lucky enough to get to have one woman who truly helped me through everything." - Emma Stone.
I love you mom quotes
Quotes for mom are not only special, but they also convey a sincere feeling of affection. Therefore, you do not need to wait for Mother's Day to tell her how much you love her. Below are some awesome mother quotes that will warm up the relationship between you and your mama.
"A man loves his wife the best, but his mom the longest."
"The influence of a mother in the life of her children is beyond calculation."
"If I have done anything in life worth attention, I feel sure that I inherited this disposition from my mother." - Booker T. Washington.
"My mother was the most beautiful woman I ever saw. All I am, I owe to my mother. I attribute my success in life to the moral, intellectual, and physical education I received from her." - George Washington.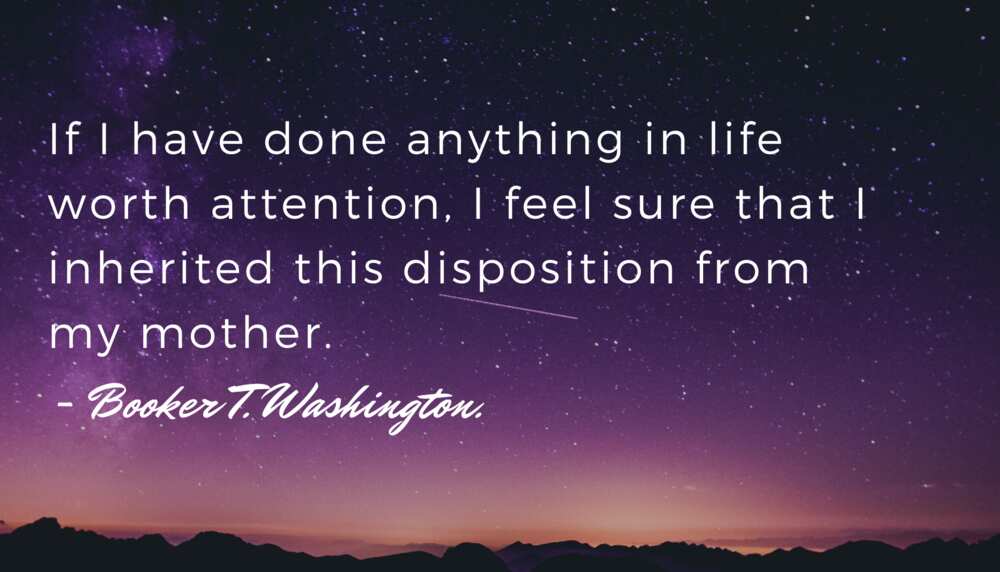 Birthday quotes for mom
We all know that a mother is often the sun and moon in their child's world. Therefore, every kid's world circles around her. Here are some beautiful words for mother you could send her on her birthday.
Happy birthday, mom! You are my inspiration. I love you. When you are by my side, I am capable of doing anything! And without you, I can do nothing.
Mommy, I recall how you brushed my hair, kissed my cheeks, and read fairy tales every evening. You made my entire life a beautiful and happy story. I cannot be grateful enough for all you did. You are my alpha and omega. Happy birthday!
Lovely mom, you presented me with my life, thousands of moments of joy and warmth. You taught me to be a wise and just person. Your contribution to my life can not be underestimated. Happy birthday!
Great mom, on this momentous day, I want to tell you that you always put a smile on my face, fill my days with pride, and only with you, I cry from happiness. Happy birthday!
Birthdays are like candies. Stop counting them and choosing the best ones, enjoy them. Happy birthday to the most beautiful mother!
You double up as my best friend and an amazing mother! May each day of your precious life be lively and happy!
Happy birthday to the smartest, prettiest and kindest mama on the globe! You are so lucky because you have an awesome kid you've passed these traits to.
Congratulations mom on this day! You are the most lovely person I know. Keep smiling :) Have a wonderful birthday, mom.
You are my angel; you are my light; you are my guiding star during dark moments in my life. Thank you for filling my life with sense, happy birthday!
I admire your kindness, sincerity, unselfishness, and your ability to make the most delicious cupcakes in the world! Have an awesome birthday!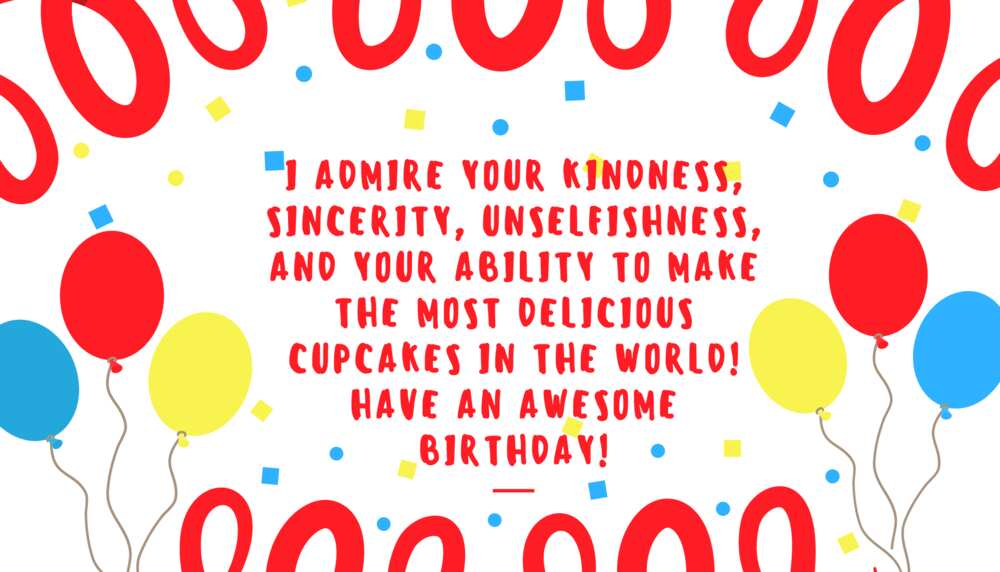 Missing mom quotes
Absence makes the heart grow fonder. It goes without saying that when we are away from our mothers, we miss them a lot. Here are some mom sayings you can use to let them know you are missing them:
Here I am thinking about you, dear mom, I am thinking about those moments I spent with you and the joy I got from being your daughter. May you reap the fruit of your labour now, and for the rest of your life, I miss you!
Mom, I give you thanks for all the fabulous things you keep doing in my life; not only that but to also fill the big gap of space between us emotionally in a manner specifically meant for you alone. I miss you!
You are an amazing, caring mom, and loving companion. My father is so fortunate to have found a woman like you in his life, and I'm fortunate to have you as a mother.
It is rare to come by somebody who will love you unconditionally like a mom. It is hard for me to live jovially without my beautiful mother. I must tell you that I miss you so much since the day I left home to look for greener pastures. But I will always cherish you!
I have never met or seen a wonderful mom like you before since the day I was born. You are so great—a pioneer of my achievement in life. I thank you for the sacrifices you made for me.
You are my dream come true, the only one I can open up my heart to because I trust you to the core. I miss you.
Being a mom quotes
Being a mother is not a walk in the park, but it is one of the best jobs any woman could ever have. Whether you are a single mother or first-time mother, you deserve to be appreciated. The quotes below define a mother in the best ways possible.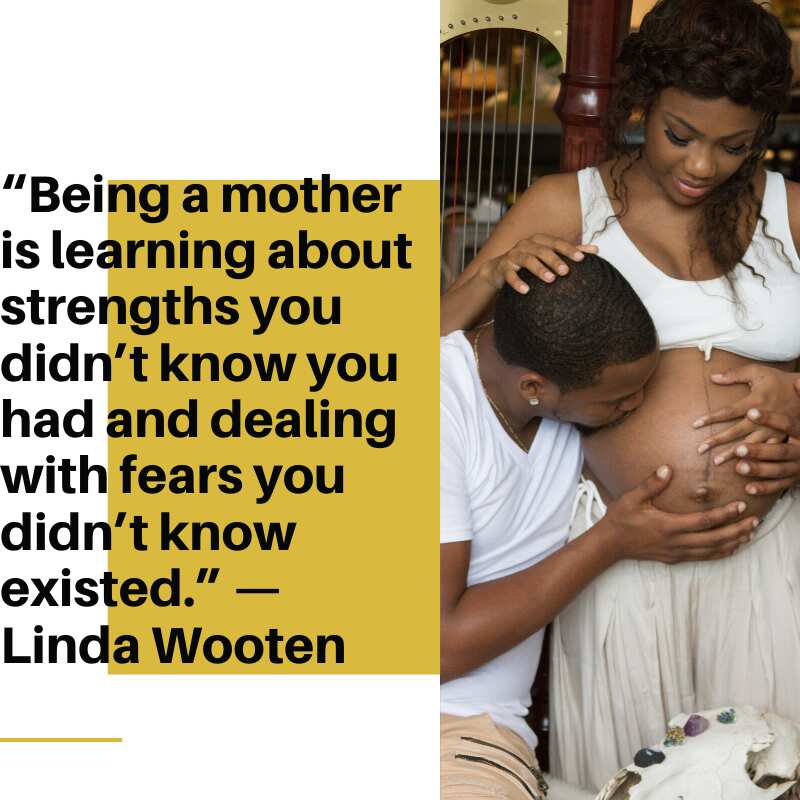 The most magical day of my entire life was when I became a mother.
As a mama, I am not perfect. I make mistakes. I forget things. I lose my cool. And some days I go a little crazy. But it is okay because, in the end, no one could ever love my child the way I do.
Being a mama can be tough, but always remember that in the eyes of your child, no one does it better than you.
To the mama who hasn't felt like herself lately, I know how difficult it is when you catch yourself not being you. Be patient, your sparkle will return, and you will shine again.
If you are worried about being a good mom, then it means you are already one.
Whenever you are feeling hopeless, hug your child. It's impressive how they remind us our life is always full of love.
Even when my soul is tired, I always find strength in my children.
I will still delight in my children's existence. I will be the one who thinks the sun rises and sets on them and love them unconditionally. Forever and always.
It is okay if your dream in life is to be a wife and a mom.
Motherhood is fantastic. And then it is not a walk in the park. And then it is marvelous. And then it is everything in between. All you need is to hold on to the good, breathe through the bad, and welcome the wildest and most beautiful ride of your life.
It's okay to have strengths and weaknesses as a mama. Some mamas play games, others listen well, some cook with love, and others are a great encouragement. We don't have to be everything every day for our kids. We need to show up and love them hard.
My biggest accomplishment will never be money. It will be who I raised.
Single mom quotes
There is no doubt that it takes an unbelievable amount of energy and courage to raise a kid on your own. That is why single moms are special. Being a single parent is not a walk in the park. There are very rough days as well as easier ones. Most single parents are resilient, and the quotes below encourage and motivate them in their parenting roles.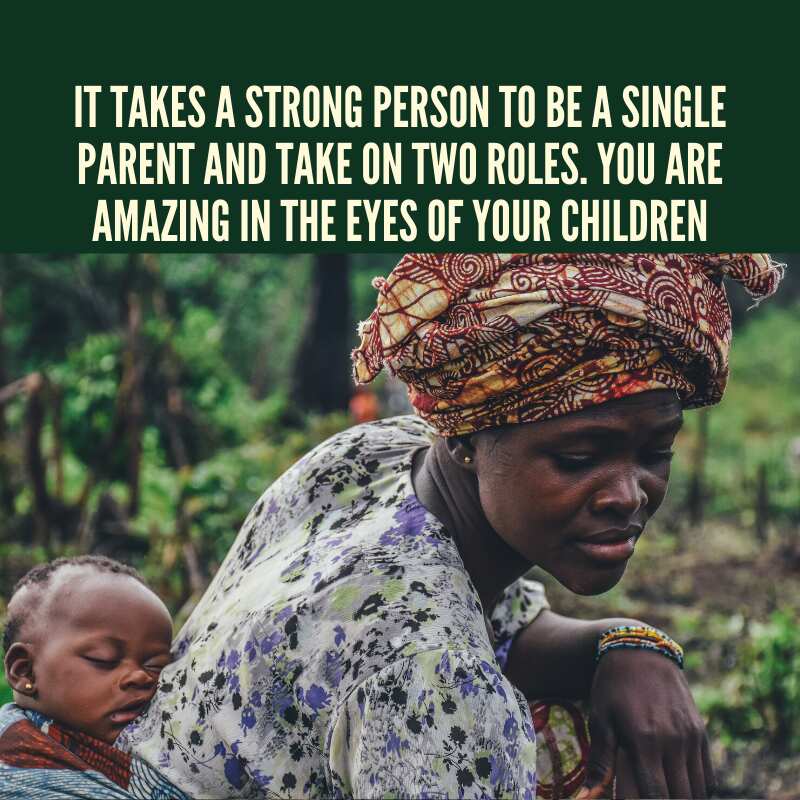 "Being a single mom is twice the work, thrice the stress and more tears but also twice the hugs, thrice the love and more pride."
"No one plans on being a single parent, but you have to deal with the cards in the best way you can" - Tichina Arnold.
"Single moms: you are doctors, teachers, nurses, maids, cooks, referees, heroines, providers, defenders, protectors, true Superwomen. Wear your cape proudly" - Mandy Hale.
"Just because a single mom usually can't be bothered to spend much time on her make-up doesn't mean that she has given up on romance." – Kemmy Nola
"The most difficult part of dating as a single parent is deciding how much risk your own child's heart is worth." - Dan Pearce.
"A single mom strives exceedingly hard when things are tough. She never throws in the towel. She believes in her children, even when things are between a rock and a hard place. She knows that above everything... A mother's love is sufficient" - Deniece Williams.
"I did not set out to be a single parent, I set out to be the best parent, and that has not changed."
Funny mom quotes
Parenting is a challenging job, but it is not always rough and stressful. Many seasons are filled with joy, love, and laughter. When things get tough, you have to see the fun and positive side of it all. Here are some amusing mom quotes to brighten your day.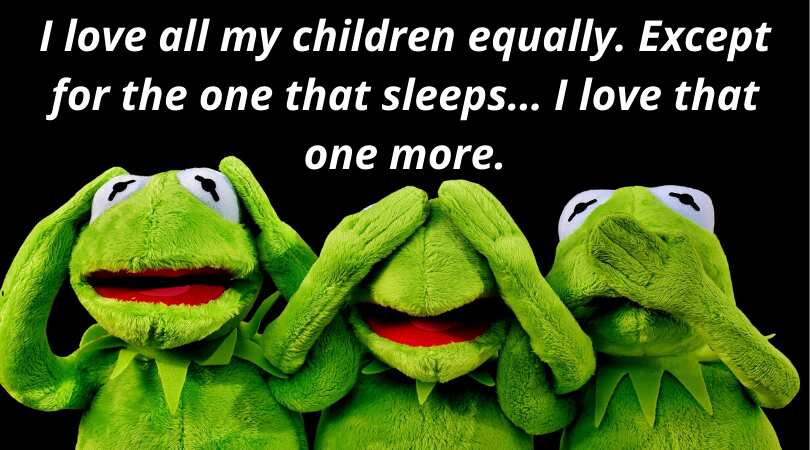 "Neurotics build castles in the air; psychotics live in them. My mother cleans them" - Rita Rudner.
"The best way to keep children at home is to make the home atmosphere pleasant, and let the air out of the tires"- Dorothy Parker.
"My mom said the only reason men are alive is for lawn care and vehicle maintenance" - Tim Allen.
"I don't want to sleep like a baby. I want to sleep like my husband."
"I love all my children equally. Except for the one that sleeps… I love that one more."
"When I tell my kids I'll do something in a minute, what I'm saying is 'please forget'."
"My kids will walk right past their father sitting on the couch and come bang on the shower door for me to open a fruit snack."
Mothers aspire to be the best for their children. The strength of womanhood is more significant than many other things in life. Above are some of the greatest mom quotes for all occasions. They are a good way of appreciating the women who gave us life.
READ ALSO: When is Mother's Day in Nigeria 2021: mark your calendars
Legit.ng recently published a piece that seeks to answer the question, "When is Mother's Day in Nigeria?" It might come as a surprise to some, but this holiday does not only fall on different dates each year, but it is celebrated at very differing times in different countries.
If you are one of the people who didn't know about that, let us tell you a little bit more about Mothers Day, where it came from and when people in Nigeria celebrate it, as opposed to the US and several other countries.
Source: Legit.ng