Jux - Sugua ft. Diamond Platnumz: audio, lyrics, reactions
Jux just dropped his much-awaited tune featuring Bongo's best, Diamond Platnumz. The latest track by Jux - Sugua appeals to dance lovers. The beats are rather addictive and will have you shaking your body in response.
If you are the type of person that loves deep lyrics whose meanings mean a lot, then you will love the latest track by Jux. He features Diamond in this timely track. It is the perfect banger for the holiday.
Jux - Sugua description
Release date: 1st November 2019
Genre: Bongo flava
Format: Audio
Length: 2:23 minutes
Jux has done a great job in this song from The Love Album. In the Sugua track, he features Diamond, the Wasafi boss and the two do a marvelous job. In fact, fans have had so much to say about the tune.
Jux - Sugua comments and reviews
The best way to tell if an artist is on track or is doing well is to check out what fans are saying after a song is released. So far, the new track by Jux and Diamond has garnered impressive positive comments on YouTube, which is a testament of quality. Here are a few sampled views of what people have been saying so far.
Robert Massawe: Noumaaa Sana naomben hataa like 3 jmn
Amos Kalama: Mkali ,Ngoma Kali,beat Kali,kilakitu Kali Kali...nipe like na Mimi tujuane.
Wesley canubusll: Mbn baadhii ya watu mnaombaga likes Na mm naomba nijuee zina kaz gan
Musa lucas: kama unakubali kiswahili ndiyo lugha bora zaid dunian nipe likea #swahiliwakienyeji@tzSwahiliTotheWorld
Paul Nghaburi: Kama umesikia chenga kama John boko hahahahaaaaaa mondi mbabe kulalaleki,,,,,uyu jux kawa msafi daaaah weka mabifu pembeni mashabiki tufurahi kama unakubalu kwanziya Leo jux ni nextlavle gonga like
Raunation VEVO: JAMANI MBONA HATUALIKANI KWENYE MAMBO MATAMU KAMA HAYA NANI KAMSIKIA JUX KABADILIKA KWENYE HII NGOMA GONGA LIKE
Jux - Sugua lyrics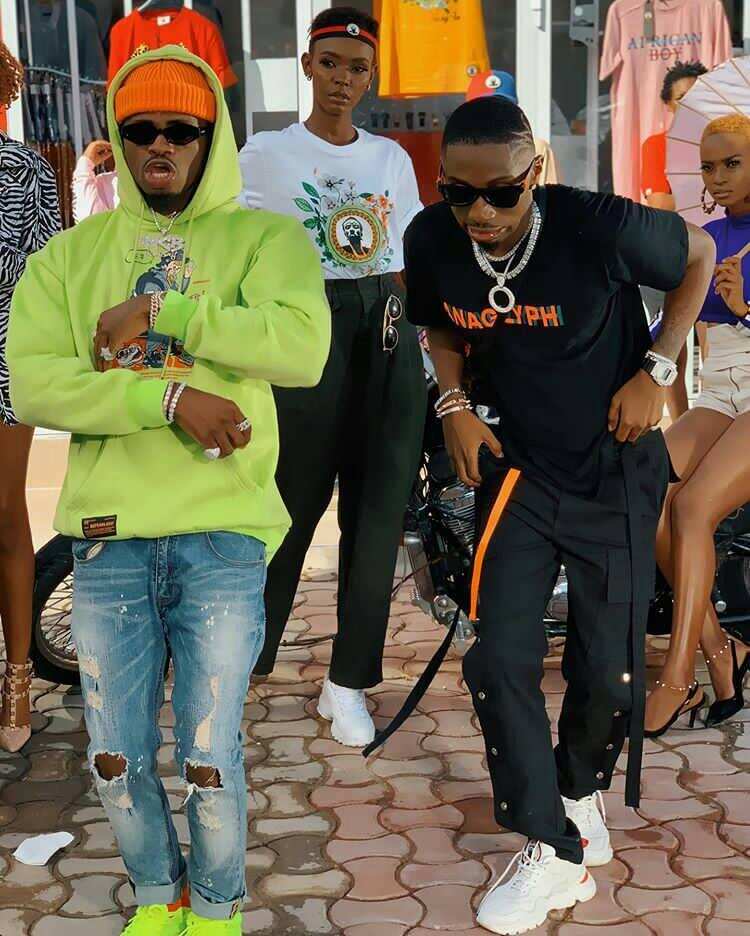 A perfect song such as this will be one you keep replaying and singing along to. To do this well, consider the following lyrics.
Simsima, toto mpe funguo za bima
Anitoa Bongo nimefika mpaka
China toto Zipuka kishungi nimezima
Amenipa lunch nimekula mpaka dinner yeah
Santana santana
Kitandani maji maji yanapambana
Anainama kanainama
Kanavyoiokota kama ua sama
Wakali kwili kwili sikopeshi(sikopeshi)
Namlipa mbili mbili sina breki(Sina breki)
Nakadudisha mwili kitenesi(Kitenesi)
Kamenikiri kiri mara kesi
Asa nionyeshe alichokupa mama
Sugua! X3
Sugu sugu sugu (Mama wee)
Sugua! X3
Sugu X3
Utapenda pini pini ama kitaka
Nikupe kwa chini chini ama kwa ngoko
Ngweli sabini bini ama kimako
Chenga mwilini lini
Jonny Boko (Brrr Okey)
Udi! udi udi udi(Udi)
Katoto kako gudi gudi gudi(Gudi)
Mudi mudi mudi mudi(Mudi)
Navyokatafuna kama fudi
Oyaa, katoto dosalale
Eeeh dosalale
Nakapa fishi kambale
Eeeh kambale
Kibidu bidua(Oooh bidua)
Pindu pindua(Oooh pindua)
Yaani nakachimbu chimbua(Ooh chimbua)
Nambandika bandua
Oooh dada de
Yaani kama gaga
Limekwama kwenye guu
Sugua! X3
Sugu sugu sugu (Mama wee)
Sugua! X3
Sugu sugu sugu Beiby, wakiweka unaweka(Weka hatuoni)
Ukichomoa unachomeka(Weka hatuoni)
Weka weka weka mpaka down(Weka hatuoni)
Komesha watoto wa town(Weka hatuoni)
Weka kama unasusa(Weka hatuoni)
Nisogezee kisambusa(Weka hatuoni)
Weka weka weka mpaka down(Weka hatuoni)
Nikomeshee watoto wa town(Weka hatuoni)
Jux - Sugua download
If you cannot seem to have enough of this track, consider saving it. Download the tune from reliable sources such as the one suggested below.
What do you feel about this banger by Jux - Sugua? Let us know in the comment section below even as you inform your friends about the new track that is already doing rounds on the internet.
Source: Legit.ng