Zlatan - Zanku: audio, lyrics, reactions
If you enjoy Zlatan's work, then you will definitely love his latest release. The new track by Zlatan - Zanku showcases his finest skills as he entertains fans. The Nigerian artist, singer, and dancer reminds his fans with this new banger that he is still on top of his game.
Fans are already having a great time listening to Zlatan's latest album. The album is doing great as already indicated by reactions from followers online.
Zlatan - Zanku description
Release date: 31st October 2019
Genre: Afrobeat
Format: Audio
Length: 3: 00 minutes
Producer: Rexxie
It is clear that the Zanku movement to the world is not about to stop. Zlatan has finally released his first studio album. The only downside about this track is that the video is not yet out. Fans will be waiting eagerly for that.
Zlatan - Zanku comments and reviews
As expected, fans are excited about the newly released track. Zlatan is one of the few Nigerian artists that keep things real and local. This explains why his new album was received with a lot of jubilation. This particular song has attracted an array of views from YouTube users as captured below.
K.M.O.MOVEMENT BETTER FOR THE YOUNGS: How many times Anku
Lutunduja Fau60: Ayiiiiiiiii
Travis dollars: Zankuu on fire. Perfect track as usual.
Desmond Martin: Zanku! Zlatan is on fire. If you agree give e some like. Big up man keep up the good wwork.
Sheu Ganiu: AND HERE IS WHY HE IS THE KING IN THe INDUSTRY Zltan keep doing what you do best.
Zlatan - Zanku lyrics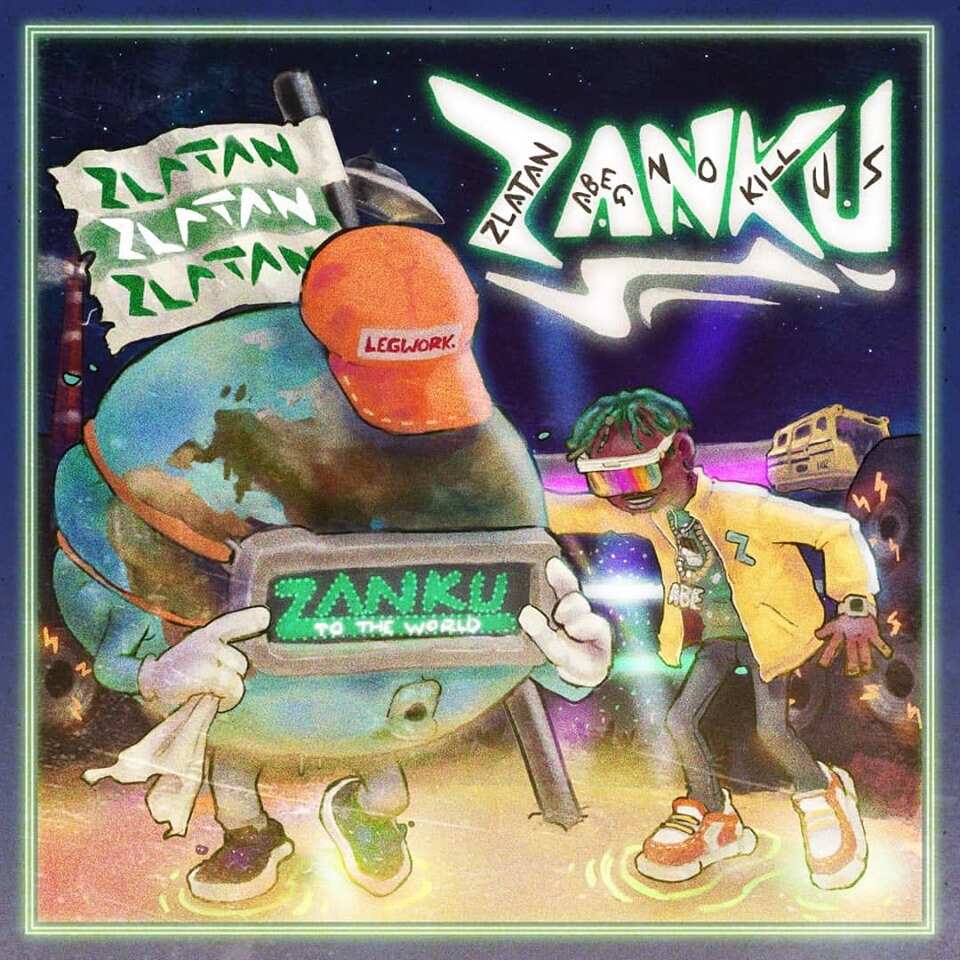 This is not a new song. It was a great hit back in 2018 and a lot of versions of the track have since emerged even as remixes and collaborations have been done over time. Even so, the following are the original lyrics and translation of the same in English. You can now sing along and understand what you are saying.
Agege wa oo talo ka pata Iya teacher lo ni Ibadan ijo lanike Jo te lo
N  fa bi apon ijo zanko re ma so pe o da mo ati
Omode  ati agbalagba ma lo DA mo KO n be GBE body eee
GBE body eee X3
Gbe  soul eee X2
GBE  soul e
Zanku leg work x3
Translation to English:
Alighting at Agege. Who took our teacher's pant at Ibadan. We told you to dance
You are moving like sloth. This is Zanku dance don't tell me you don't recognize it.
Both young and old knows it. Move your body
Lift you boy X3
Lift your soul X3
Zanku leg work x3
Zlatan - Zanku download
With the lyrics on point, and you understanding what the dance track is all about, you may want to listen to it in your free time. It is also possible that you may desire to have it as part of your favourites. Consider downloading it to easily add it to your playlist. Here are a few download options to consider.
Have you listened to the latest track by Zlatan - Zanku yet? Let your friends know that the track and album are finally out. While at it, feel free to share and drop your comments in the comments section below. It would be nice to hear from you.
Source: Legit Newspaper