Shin Ho-seok, popularly known as Wonho, was a lead vocalist and visual for South Korean pop group Monsta X. The band was formed in 2015 and has released hit songs like Trespass, Hero, Beautiful, and many more. He was previously a member of the variety show, Uzzlang Shidae. Wonho age is currently 26 years old.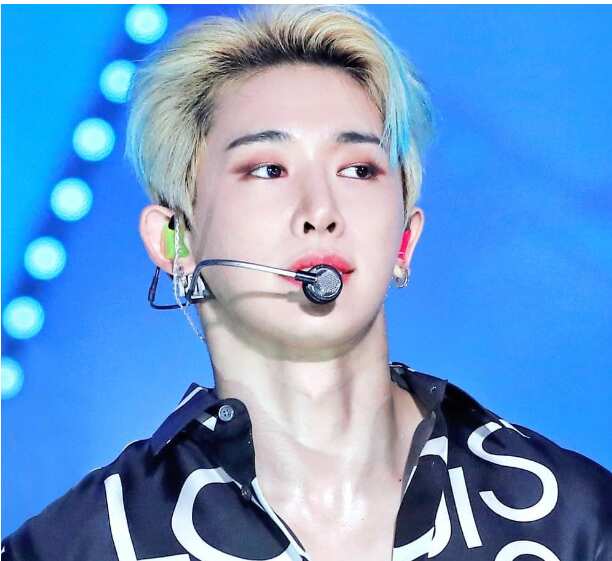 He recently announced his departure from the band group following allegations from Han Seo Hee and Jung Da Eun. His former roommate, Jung, accused him of stealing money from her while Han claimed that he was in juvenile detention as a teenager. On October 31st 2019, Starship Entertainment announced that they were no longer working with him.
Profile summary
Birth name: Lee Ho-seok
Date of birth: March 1, 1993
Place of birth: Sanbon-dong, Gunpo, South Korea
Age: 26
Zodiac sign: Pisces
Ethnicity: Asian, South Korean descent
Hair colour: Originally black but often dyes it light brown, blonde or blue
Eye colour: Dark brown
Height: 177 cm (5'10")
Weight: 77 kg (170 lbs)
Occupation: Singer
Wonho's background
When is Wonho birthday? Wonho was born on March 1, 1993, in South Korea and he has only one brother. He was a member of the Uzzlang Shidae Season 3 and was popularly known as Shin Ho-seok at the time.
Wonho musician was also part of NUBOYZ, and he went by the name Sino. He joined Monsta X in 2015 through a survival television program titled No.Mercy.
Departure from Monsta X
On October 31, the group's management Starship Entertainment revealed that Wonho was no longer part of the K-pop group. They made the announcement on Twitter, saying that the decision was reached after a long discussion with Wonho.
The pop star also posted a handwritten letter addressed to his fans. In the letter, he expressed his regret on the mistakes and wrong decisions he made in the past. He went on to ask his fans to continue supporting the other members of the group and their music.
His departure was prompted when his former roommate, Jung Da Eun, accused him of not paying his debt and stealing her things and selling them. Rumours that he was in juvenile detention also came out.
Some fans were not impressed by the management's decision of dismissing him. They took to social media to campaign for his return, using different hashtags. They also started a petition to demand his return. By November 8, the petition had received 441,600 signatures and counting.
Check out some of the tweets by loyal Wonho fans:
Wonho tattoos
Wonho Monsta X is said to have tattoos on his left thigh, foot and b*tt. The one on his thigh is a quote from French philosopher Jean-Paul, and it reads, ''Life is a C between B and D.''
The other one on his foot reads, 'real recognize real fake' with an X on top of ''real''. The tattoo on his b*tt is said to be a flower even though no one has had a clear view of it.
Body measurements
Monsta X Wonho has a well-built body. He loves to exercise and also enjoys participating in Taekwondo and swimming. He often shares his diet, skincare and workout routine. Wonho height is 5 feet 10 inches (1.77m), and he weighs 77 kgs.
Other facts
Here are some Wonho Monsta X facts :
The pop singer has been rumoured to have dated Uzzlang Jung Daeun(who later transitioned to male) and model Seo Ji-Hye
He was the 5th trainee to be accepted to join Monsta X
He was the original choice for Monsta X's group leader until the day before its debut when Shownu was appointed as the leader.
He has endorsed several brands including Litmus, KT Telecom, Kappa, Lipton Iced Tea, among others
He has had a doctor prescribe him some medications before filming a video on a rooftop because of his fear of heights
He does not have a verified Instagram or Twitter account.
His favourite colours are white and black
He loves electronics and updates himself with the latest gadgets
Kanye West is his favourite musician
Monsta X was formed in 2015 with Wonho as the lead vocalist and visual. His recent departure will leave the band with six members. Some of his fans were angered by his departure and have taken to social media to campaign for his return to the group.