Thursday, October 31, marks the 11th year since the Bitcoin white paper was released to the public. The white paper was authored by Satoshi Nakamoto who is anonymous. It's said that Satoshi could be an individual or even a group of people.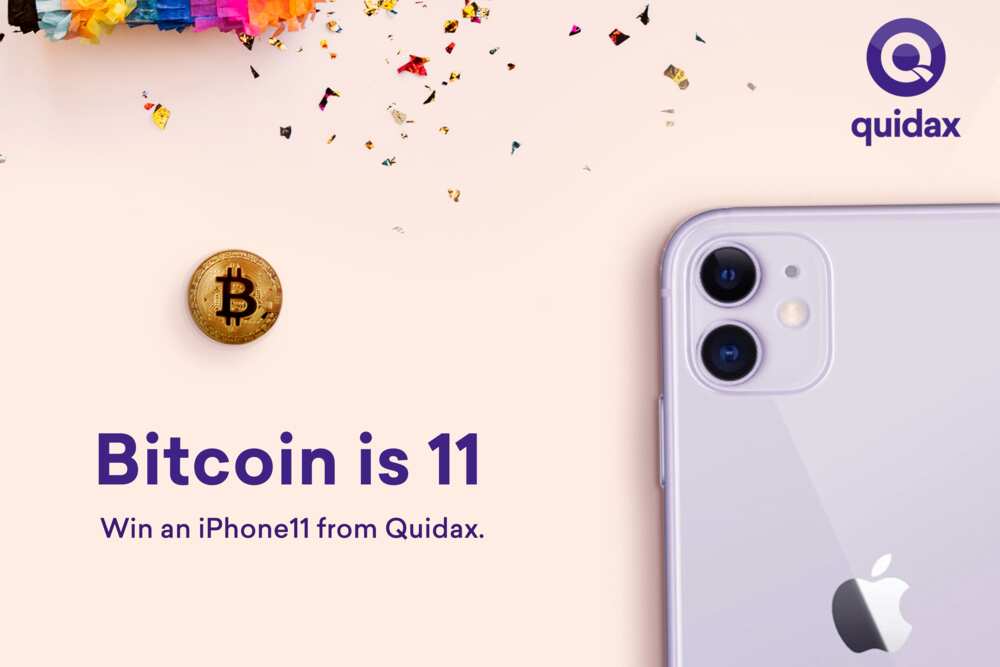 To celebrate Bitcoin's 11th anniversary and the launch of its mobile app Quidax, African focused cryptocurrency exchange, is giving out an iPhone 11 and 11,000 Naira in Bitcoin to new and existing users of the platform.
In a statement by Quidax, the promotion is aimed at increasing Bitcoin and cryptocurrency awareness, as there is a misconception that it takes more than 20,000 Naira to buy Bitcoin when all you need is 200 Naira. They also want people to experience how easy it is to buy Bitcoin using Quidax.
In the details of the promotion released by Quidax, 11 people every day will win 11,000 Naira in Bitcoin starting from October 31st to November 10th.
While the person with the highest trades between 31st of October and 10th of November will win an iPhone 11. The promotion is open to new and existing Quidax users.
Steps to participate:
● Download the Quidax app on App Store or Quidax App on Google Play
● Create a Quidax account or Sign in, if you are an existing user.
● Deposit at least 200 Naira into your Quidax Naira wallet
● Buy Bitcoin with 200 Naira or more
● Follow Quidax on Social media: Facebook, Twitter, Instagram
Quidax is an African focused cryptocurrency exchange that makes it easy for individuals and businesses to buy and sell digital currencies using their local currency.
Quidax currently offers Bitcoin, Ethereum, Ripple's XRP, Litecoin, Dash and USDT as well as wallet services which individuals and businesses can use to send, receive and store cryptocurrencies.
[Sponsored]