Jodie Whittaker bio: age, height, husband, net worth
A lot of people know Jodie Whittaker as the first female Doctor Who. However, there is a lot more to this actress than her role in the iconic sci-fi series. This inspiring woman has a very exciting biography that will not leave anyone indifferent.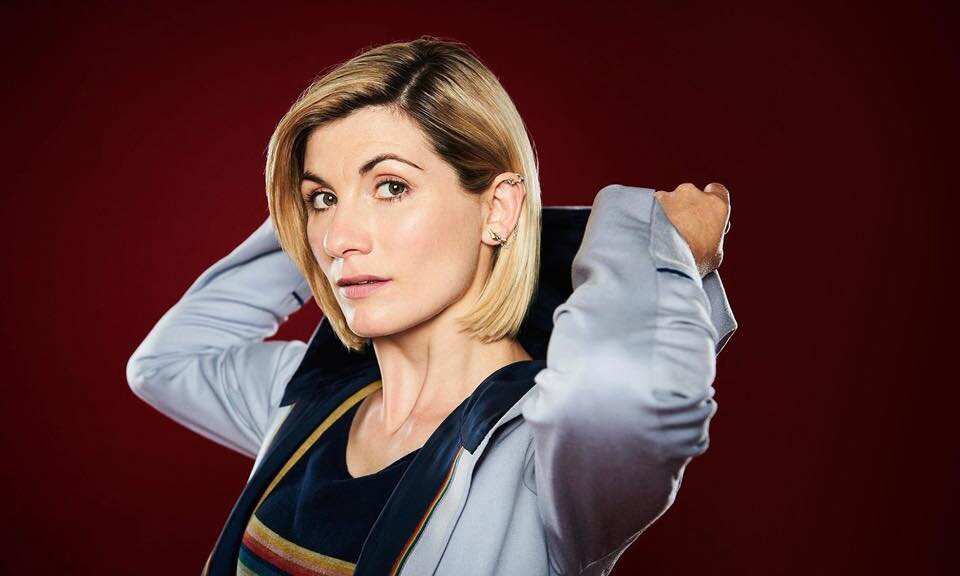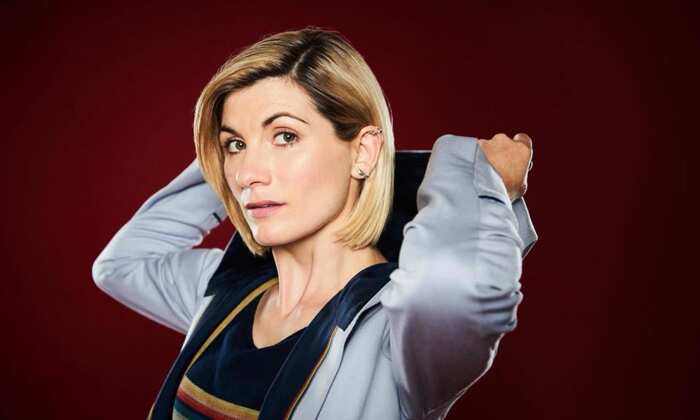 This actress rose to prominence after her role in "Doctor Who", but before her big breakthrough, she also appeared on various other projects. Ever since her name was written down in history as the first woman to play the Doctor, people are curious to know more about this enthusiastic lady with a bright smile.
Jodie Whittaker profile summary
Full name: Jodie Auckland Whittaker
Birthday: June 17, 1982
Age: 37 years old
Height: 5 feet 6 inches (1 m 67 cm)
Nationality: British
Birthplace: Skelmanthorpe, West Yorkshire, England
Occupation: Actress
Parents: Yvonne and Adrian Whittaker
Husband: Christian Contreras (m. 2008)
Children: 1
Who is Jodie Whittaker?
Today, this woman is an accomplished actress who can portray any role she is given. She was born in Skelmanthorpe, a small village situated in West Yorkshire. The future screen star went to Scissett Middle School. When she got older, she began her studies at Shelley High School. Later, she took courses at the Guildhall School of Music and Drama, where she got trained to be a professional. In 2005, she graduated from this school with the Acting Gold Medal.
She debuted as a professional actress in 2005 when she got a role in the play "The Storm," which was at Shakespeare's Globe. In 2007, she replaced Carey Mulligan, who was not feeling well, in "The Seagull," and made an appearance in a fundraising play that was conducted at the Almeida Theatre.
The first big movie role that Jodie landed was in "Venus." Since then, she began appearing in films more frequently, such as "Royal Wedding" and "Ollie Kepler's Expanding Purple World." She was in the short film "Wish 143", which was nominated for the Academy Awards. She also worked in radio, where she is credited for a few adaptations. From 2010 to 2012, Jodie had roles in various movies, some of which were "The Kid," "Perrier's Bounty," "The Night Watch," "Attack the Block," and "Good Vibrations."
Her first major work prior to "Doctor Who" was in the drama "Broadchurch," where she portrayed Beth Latimer. An interesting fact about the series is that Jodie's co-star was the former Doctor, David Tennant. She also worked together with Chris Chibnall, who was a creator of "Broadchurch" and would later become showrunner on "Doctor Who."
In addition to acting, she can also sing. For instance, she covered Coldplay's song "Yellow" for the BBC Children In Need project.
Jodie Whittaker as the Doctor
On July 16, 2017, it was announced that Jodie Whittaker would play the Thirteenth Doctor in the iconic science-fiction show "Doctor Who." The announcement left the public surprised and excited because she was set to become the first woman ever to play this character. Whittaker had to keep this big role a secret for a while before the official announcement, using the word 'Clooney' when referring to the role.
Most Whovians were excited about her new journey, saying that the female Time Lord would be a great inspiration and role model. In their opinion, it was about time the Doctor regenerated into a female body, and since he is an alien who can take any form upon regeneration, it was unrealistic that he had never been a woman before. Even some of the previous Doctors, such as Colin Baker and Sylvester McCoy, supported this choice. However, there were also critics who thought that this role should be portrayed only by a male actor and were hesitant about Jodie's casting.
The actress quickly won people's hearts over with her performance as the famous time traveller. She portrays her heroine as curious, lively, enthusiastic, and willing to resolve conflicts in peaceful ways. She debuted in this role in the 2017 Christmas special episode "Twice Upon a Time."
In 2018, Jodie's first full season, which was the eleventh season of the show overall, premiered on BBC. She led the show together with her co-stars Bradley Walsh, Tosin Cole, and Mandip Gill, who played the Doctor's companions. The audience had mostly positive reactions to her performance. After the success of this season, it was confirmed by BBC that the twelfth series is underway and set to premiere in early 2020. Jodie will again reprise her role as the Time Lord.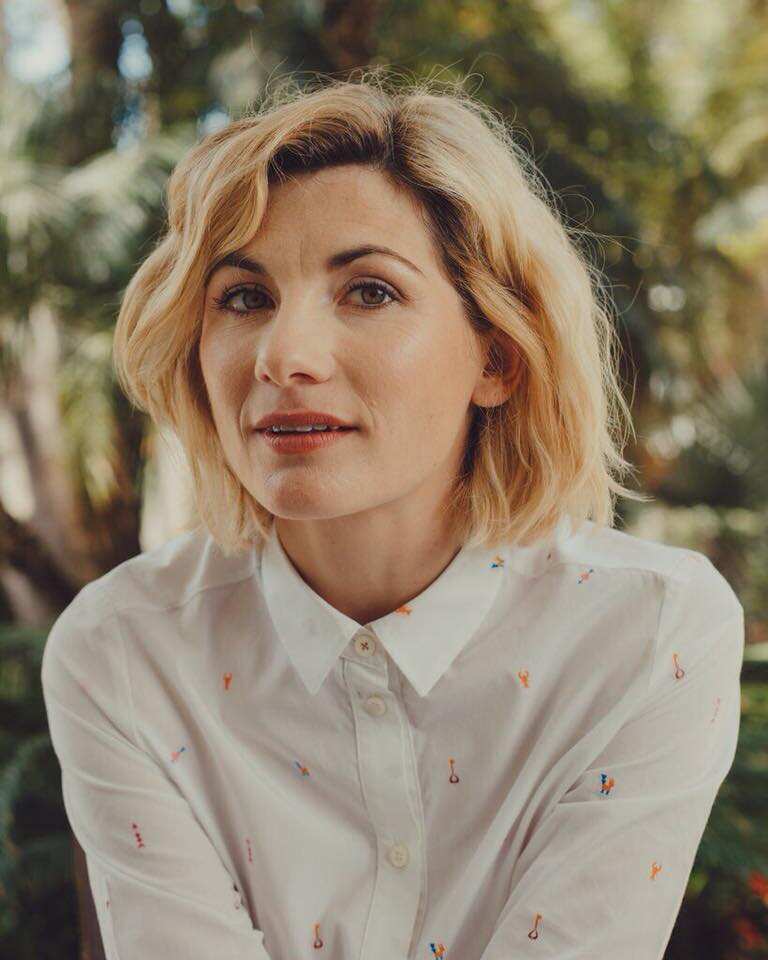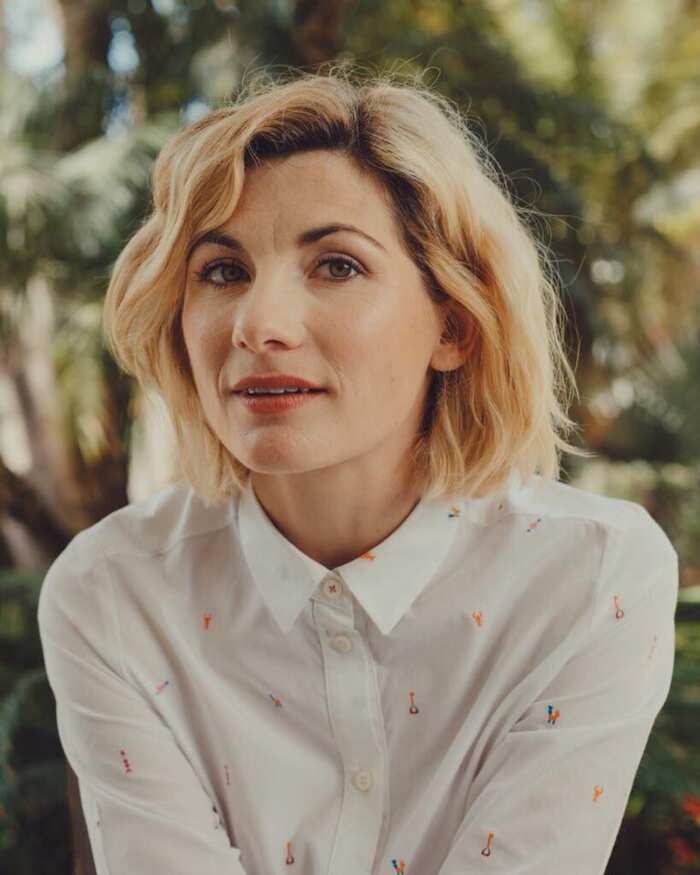 One of the things that people loved the most about the new Doctor is the Jodie Whittaker accent. She has a special West Yorkshire accent, which works very uniquely with her character. It is her natural dialect, even though in her previous roles, she showed that she could speak with other accents.
Jodie identifies as a feminist. She says that she was thrilled when she learned about the significance of her role because in the past when she was watching movies, all the girls were on the sidelines watching boys be heroes. She likes her character for being joyous and curious about the world and has confessed that she did not prepare for the role all that much - character development just came naturally as she managed to capture the right energy. Whittaker also says that she is great friends with her co-stars, and they are her favourite people in the world.
The star stays away from social media and thinks that such a decision has always been the healthiest for her. She does not have Twitter, Facebook, or Instagram accounts and keeps her personal life under wraps.
How old is Jodie Whittaker?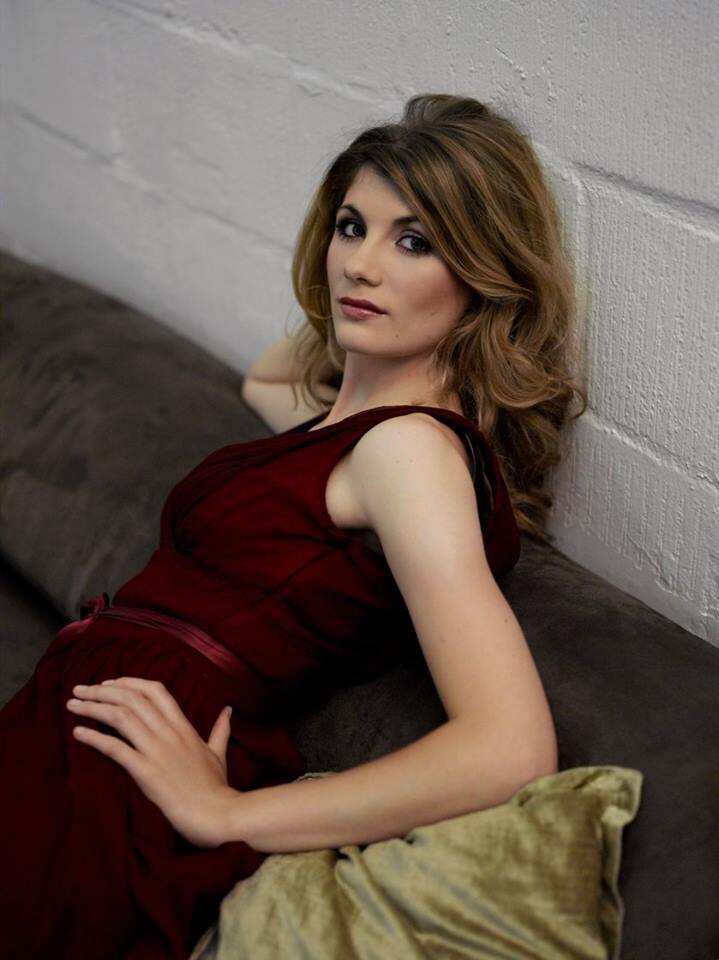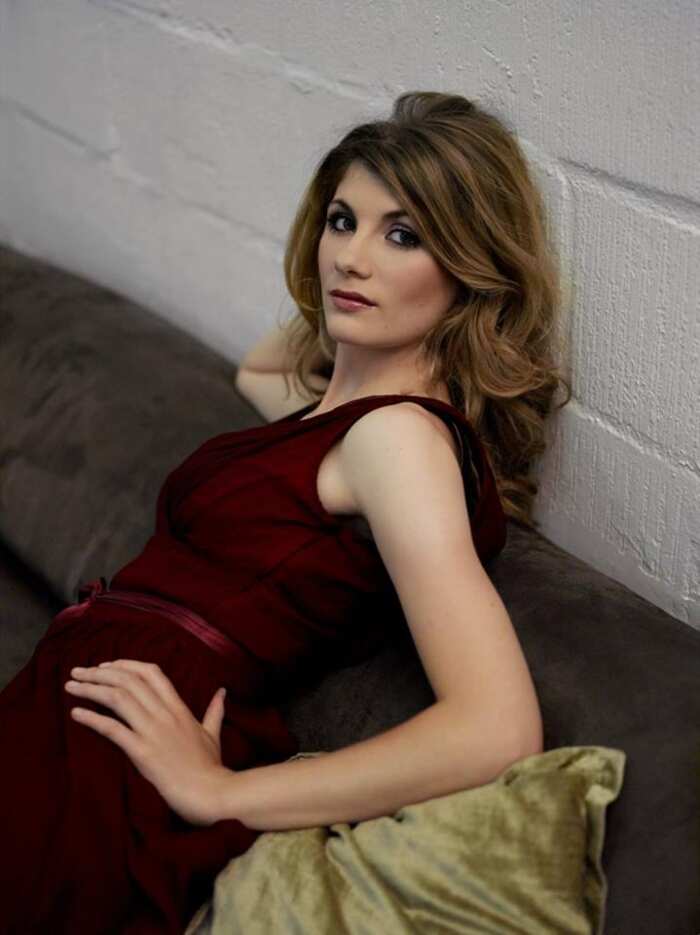 Jodie Whittaker age is 37 years old. Her birthday was on June 17, 1982.
How tall is Jodie Whittaker?
According to the website celebheights.com, Jodie Whittaker height is 5 feet 6 inches, or 1 m 67 cm. This was what she listed in her profile while studying at Guildhall School of Music and Drama.
Jodie Whittaker net worth
Jodie Whittaker hot career has given her an impressive net worth, as celebritynetworth.com states that the actress has a net worth of $6 million.
Jodie Whittaker husband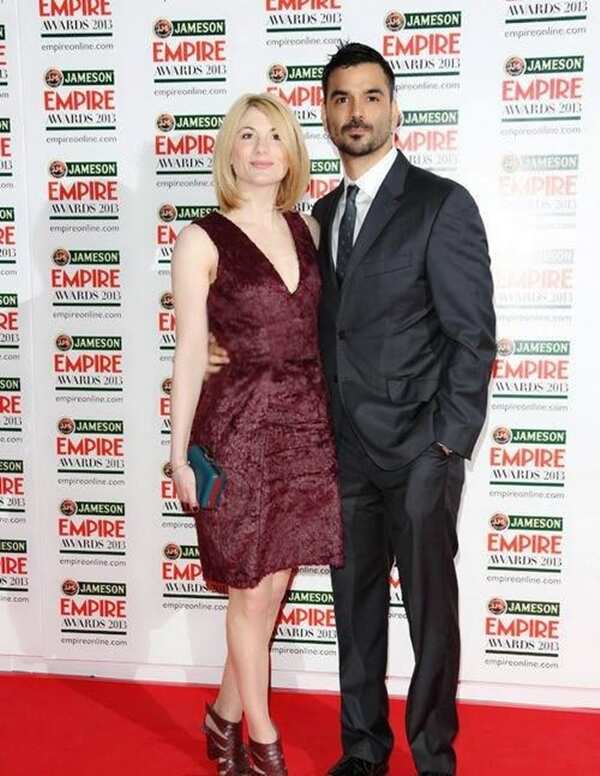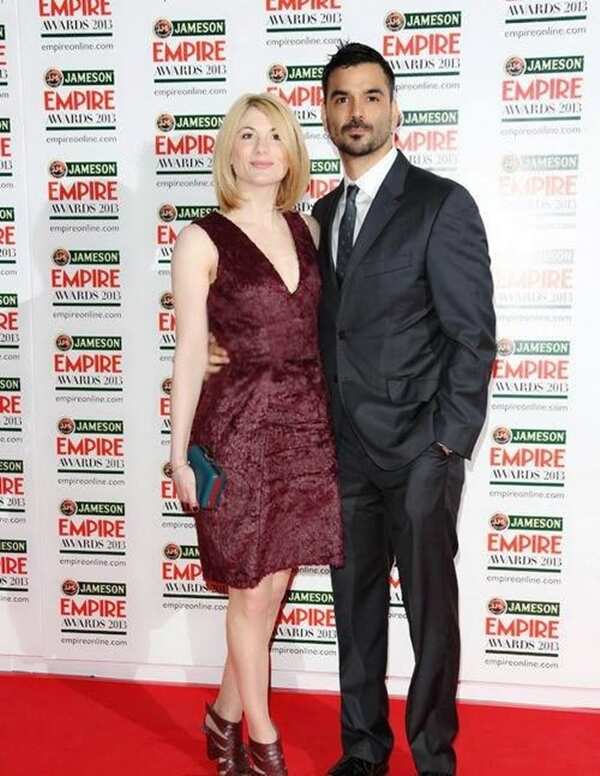 The actress has been married for a long time, and she is still happily together with her husband. She married American writer and actor Christian Contreras in 2008. They have a daughter together, who was born in 2015. The family lives in London.
Jodie and Christian are very private people. Therefore, they prefer not to reveal anything about their child and everyday routine to the public. There are very few Jodie Whittaker pregnant photos or pictures with her child.
The star also has a brother. Unfortunately, she went through a personal tragedy in her family: her nephew Harry Whittaker passed away in 2014 at the age of three. He was a child actor with Down's Syndrome, and was known for his role as Leo Goskirk in the TV series "Emmerdale."
Jodie Whittaker is a very enthusiastic and passionate person, just like her most prominent character - the Thirteenth Doctor.
Source: Legit Nigeria