Emex - Toi Toi ft. Broda Shaggi: video, reactions
Emex has finally launched his much anticipated single titled Toi Toi. He has featured singer and comedian, Broda Shaggi, to drop a banger that you should check out. The song by Emex - Toi Toi was produced by Kayce.
The visuals to the jam are fantastic as they complement the well-delivered audio. The song could be a perfect addition to your playlist.
Emex - Toi Toi description
Release date: October 25, 2019
Format: Video
Genre: Afrobeat
Length: 3 minutes 30 seconds
Producer: Kayce
Emex - Toi Toi reviews and reactions
If you have had a chance to listen to the jam, then you can agree that it is an amazing one. Check out what some of the YouTube users have said about the song: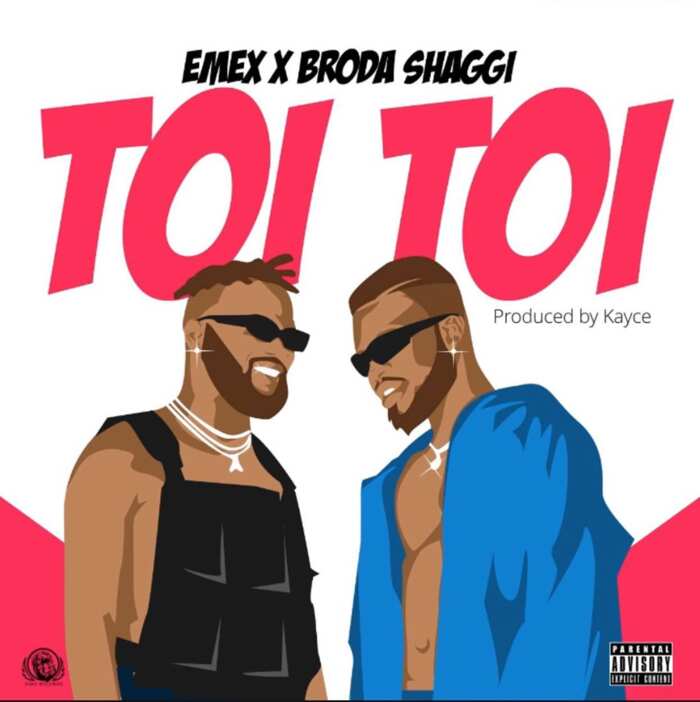 Oyamhendan Anthony: Shaggi is too talented
Dan dollars: I love this dude, and I want to see you shine more
Christopher Rollins: Emex & shaggy this jam na fire.. so good oooh
Young Fella yon D: I really love Emex's sound
GMG Finest: My favourite song right now..! Honestly both the visual is so unique and clean
Alex Gmg: Clean visual with unique concert and delivery
Emex - Toi Toi ft. Broda Shaggi download
Would you like to add the song to your playlist? If yes, download it through the links provided for you below:
What are your thoughts about the new single by Emex - Toi Toi ft. Broda Shaggi? Feel free to tell us in the comment section below as we would love to hear from you. Remember to share this article with your friends.
Source: Legit.ng