Emeka Akumefule, popularly known as Blaqbonez, has dropped a new single with rapper and songwriter, Falz. The new track by Blaqbonez - Boombastic is a lively tune with a unique blended sound brought in by the two artists. The track is part of his recently launched EP titled Mr. Boombastic.
If you love dancing, then it is the song for you. Its rhythmic beats have added a dance vibe to it, so you can get up and begin dancing already. The video has not been released yet, and until it is out, we can continue jamming to this perfectly delivered track by playing its audio.
Blaqbonez - Boombastic ft. Falz description
Release date: October 24, 2019
Format: Audio
Genre: Afrobeat
Length: 3:01 minutes
Producer: Masterpiece
Mixed and mastered by: Alpha for Focus
Album: Mr. Boombastic E.P
Additional vocals: Sharonnie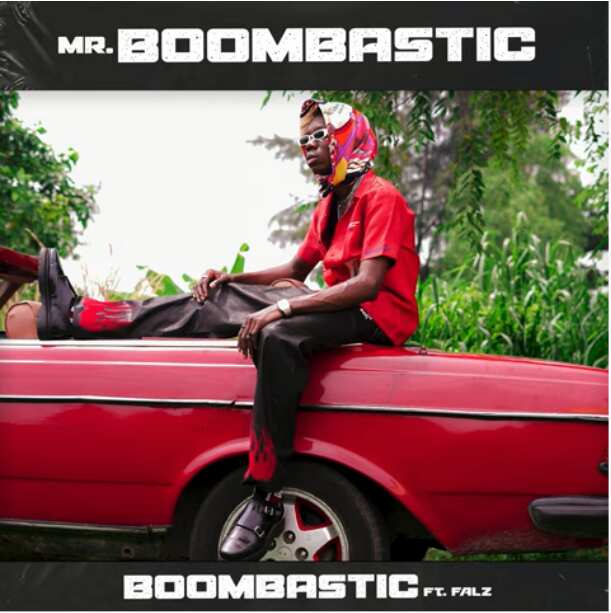 Blaqbonez - Boombastic ft. Falz reviews and reactions
The song has had people talking and even creating dance videos to it. Most fans have expressed their excitement about this new banger online and here are some of their comments left on YouTube:
Preye Yinkore: He has successfully turned up the rap game in Africa
Kilian Vevo: Am whining already… all-round artist Mr, Boombastic
Umar Tahir: He came through again, mad jam… Falz is another touchable gem...
Schiz Eze: I'm just an ordinary man with ordinary virtue. I see Blaqbo ft. Falz, I click.
Dotun Balogan: Mad mad song!!
Taufiq Bello: Falz na unrefined talent… Boss in the rap game
Douglas Genesis: Why do I feel like Bonez is trying to sing like Wizkid
Blaqbonez - Boombastic ft. Falz download
Do you love the song? If yes, you can add it to your playlist by downloading it through the links we have provided below:
This jam by Blaqbonez - Boombastic ft. Falz is worth listening to on repeat. Tell us what you think in the comment section below, as we would like to hear from you. Also, remember to share this article with your friends.