Nigerian rapper Blaqbonez has released an open letter to rapper Kanye West. The self-acclaimed "Best rapper in Africa" has used the song to advise Kanye West to change his album release to a later date to avoid a clash with his Mr. Boombastic EP launch. The track by Blaqbonez - Jesus is Black was released on 24th October, just a day before the release of his Mr. Boombastic EP.
Blaqbonez is signed to 100 Crowns which is part of Chocolate City (record label).
Blaqbonez - Jesus is Black description
Release date: 24th October 2019
Format: Video
Genre: Rap
Length: 3 minutes 36 seconds
Blaqbonez - Jesus is Black reviews and reactions
What do you have to say about the jam? Those who have listened to the song have taken to social media to express their thoughts and reviews. Here are some comments by YouTube users: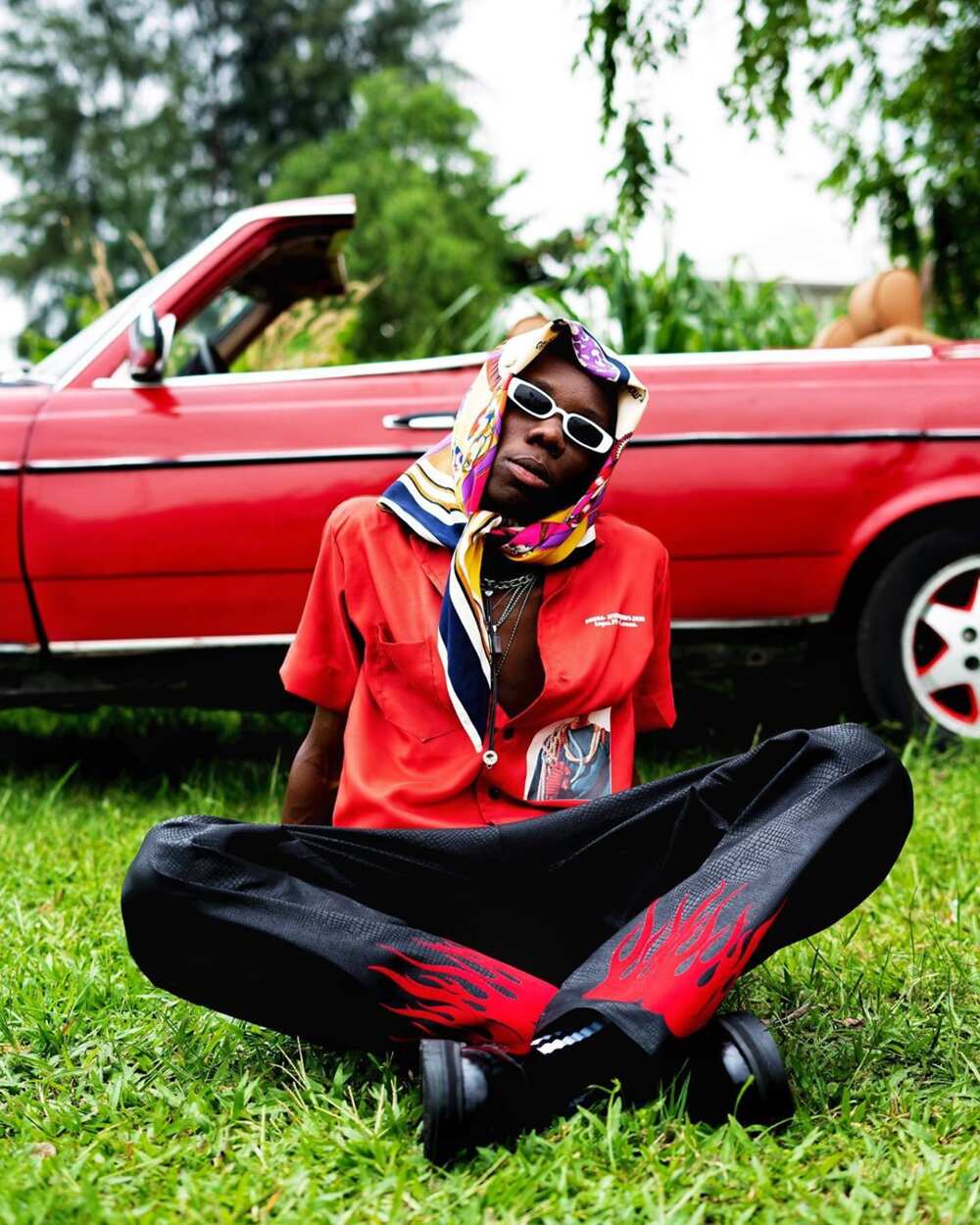 Adegoke Adam: Okay apart from the whole Kanye 'diss', this guy is really good
Dj Daamifresh : He got your letter, he moved his date,. Fear catch am
Amreys Amos: Someone show this to Kanye west
Ramsom Ehzim: I'm about to drop an EP that is out of this world,, that is ET
MIG: Big fan but let's start getting real here…1. The beginning is horrible ..2. Too many quotes from other known songs
Mc Agabzy: I am beginning to love Blaqbonez. This guy gets me abeg
Basscando Man: this guy is really good, more vibes
Jarvis eboigbe: this part doe not need a video. That's just mad. Hehee
OLJ: is this guy a rapper or a murderer? He got so much talent abeg leave the hate
Osadolor Kelvin: Blaq general has done it again… I started loving rap cultures since I started being your fan. Thanks, Africa best rapper
Blaqbonez - Jesus is Black lyrics
If you would like to know what he says in the track, check out the lyrics below:
[Intro]
Tell Kanye to move his date
[Hook]
Tell Kanye to move his date
Cos the 25th October the best rapper out to play
I know I know he one of the greats but
Cos the 25th October, the best rapper gat the stage
[Verse 1]
Jesus is king; I see you doing the Lord's work
Like pastor Wilson, there's power in the tongue bruh
Already chose that date and that's f**ked up
I know you gat a lotta shine but bet ama take all yours
Best rapper in Africa, they call me that for a reason
Outshine whoever drop the same day, and it's not an opinion
Literally, every time I drop rappers catching some feeling
Cos I'm the ni**a that be standing on top of their glass ceilings
I've done these rappers so bad, dragged they a**es for miles
So amazing how they manage to still see me and smile
I been around for a while, so all my verses are vile
I killed a rapper for just minding his business, Oh God am wild
Ama kill a f**king rapper then I'd say it's for the culture
For some guys, I drop memes, and it feel like a crusher
Thank you for pushing my agenda, all them disses I love it
Lining my pockets with their bodies, mehn it feel like blood money
But the bigger picture, making my mama proud
But these rappers making diss tracks from they mama house
Like really? Negotiating deals worth couple milli
How they the ones nominated and I'm the one that be winning? Lmao
[Hook]
Tell Kanye to move his date
Cos the 25th October the best rapper out to play
Tell Kanye to move his date
And an akamara should really know his place
[Verse 2]
I just came to tell a man shut up, who are you talkin to
Broke a** no plan rappers really so comical
Diss Blaqbonez, get fame, sh*t is so corny fool
Indigenous flop flop flop, I know your story dude
Last single big flop, thin that was vivid
But way was a smash hit? Hmmm? I don't believe it
Id that's the truth, why you begging Davido for a remix
I think our favourite akamara rapper, keeping some secrets
Y'all thought the story tell rapper is gon kill me?
Tell me bedtime stories until I sleep with the fishes?
Oh, I'm an internet rapper, He's the one the streets feeling?
I brought in 5 min, while he's doing free shows in Ekiti
What are we talking about, I got a crib with a nice view
The little cash you made you used that sh*t to buy views
Pull up gidi fest, Big stack, clear I'm a star
You sang festival bar and never made festival bar
That's why Olamide dumped you cos you made nothing
Fireboy must have you jealous, that gatta hurt you
He put you on a song, and all you did was scream rodo
Remaining 2 years, smoke Colorado and drink zobo
Olamide heard you on air sent you a dm
Then he let you shine, gave you a career
That was VS CLASS, that was the moment that made you now
I called you and put you there you ungrateful child
Now you dissing and fed the hand that fed you
Since you biting hands, titanium gloves in the arsenal
Don't come at me with another stupid reply
Pick a time and place come look a G in the eyes
Cos I'm out here saying the game from your flop singles
Only rap song in the top 20 charts, bingo!
Boutta drop an EP that's outta this world should called it ET
I empowered all you rappers, clear I did it eazi
What do you think about this track by Blaqbonez - Jesus is Black? Is it a hit or a miss? Feel free to tell us in the comments section below and remember to share this article with your friends.