Nasty C - Uno Cemix: audio, lyrics, reactions
South African rapper and producer Nasty C has released a remix to Ambjaay's song, Uno. If you enjoyed the original jam that was released earlier in May, then you are going to enjoy the version by Nasty C - Uno Cemix. Cemix is a combination of his name, Nasty C and 'remix'.
The talented rapper is signed under the Tall Racks record label. The original song by Ambjaay - Uno has had many remix versions with Nasty C's being the latest one.
Nasty C - Uno Cemix description
Release date: October 23, 2019
Format: Audio
Genre: Hip-hop/rap
Length: 1 minute 41 seconds
Label: Tall Racks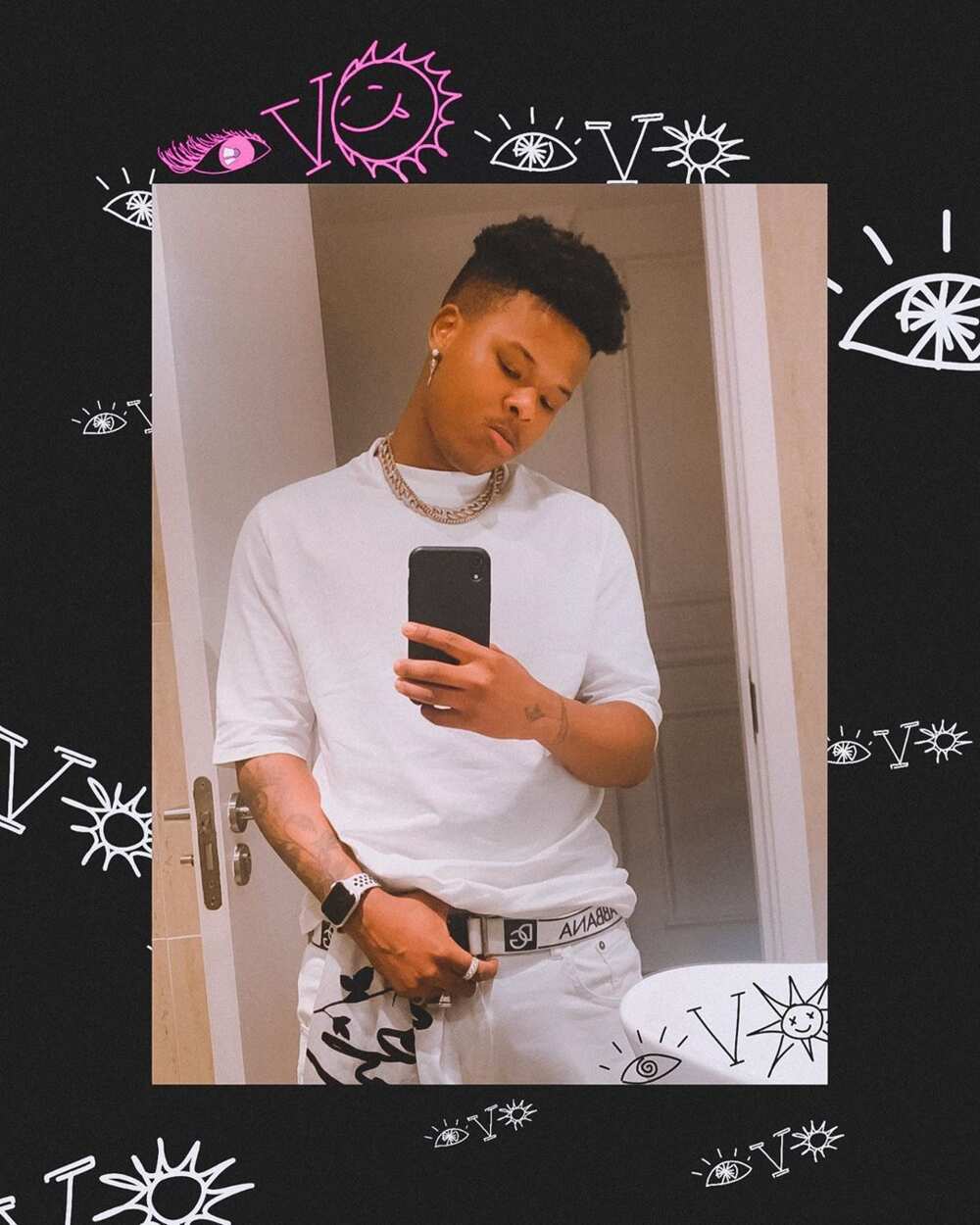 Nasty C - Uno Cemix reviews and reactions
The original version by Ambjaay was a hit and so is this one by Nasty C. Fans who have listened to the song have had a thing or two to say about it. Most of them seem to enjoy the remix version more than the original one. Check some of their comments on YouTube:
Justine Lister: When he said "side by side with a type h*e, that mean she a typo" ayi, this guy is far too talented…
Shaquille Bandura: This guy is way too good... Nasty C should be on XXL
Big Niqo: Nasty C doe not disappoint..ever!
JTOK TV: I played this my Toyota, and now it is a Bentley
Monate TV: Wow your lyricism game is on another level bro
Simethembile Hlatshwayo: My money talk like Scoop y'all know how scoop is so loud
Nasjeynas KE: This kid's bars unlimited
Remofilwe Semaushu: Nasty always going hard. He's Hip-Hop's chosen UNO
Litha Tau: Nasty C's lyrics are just my everything!!! So talented.
Nasty C – Uno Cemix lyrics
The lyrics to this jam are catchy as well as entertaining. Sing along to the jam by learning its lyrics: Here they are:
Uno dos tres thot hoes (ayeee)
Ivyson is my religion, but I'm God though
Lotta green lotta chips like nachos
Big screen just to watch a hater nigga die slow
Lighting up green tote beams like a light show
Sip lean eat a lot of p*ssy like dyke hoes
B*tch, I'm a star, side by side with a type hoe
That means she a TYPO
Illovo my home
Try me, you gon' be in God's home
I get the money like a joke ha ha Ho
Open up the safe, and I scream te amo nigga
I be in and outta offices
Because the money talkative
Pinky finger, ring finger, middle finger for the officers
Still, give it up to everyone like an orphanage
TALL RACKS boss man, nah you can't talk to him
Short nigga, but these niggas money still ain't as tall as him.
Now I'm turning Sam to a bossy b**ch
And I'm turning Row into a flossy and a saucy b**ch
Curtain call nigga, the shows over
I'm a hot nigga given em the cold shoulder
Lil nigga I'll make one of my hoes roast ya
I want a whip with the doors that be overdosing
SUMO en route hoes
Filling up the OCBs like Thuto
My bullshit walks in some new LOUBS ho
My money talks like scoop, bro you know
Uno dos tres thot hoes
Diamonds dancing and they hugging that's squad goals
Shawty bad and the a** so phat
She gon make a nigga dance to amapiano
Uno dos tres thot hoes (ayeee)
Ivyson is my religion, but I'm God though
So when you talkin to me better keep your eyes closed
All about the peace but its f*ck the other side, so…
Uno dos tres thot hoes (ayeeee)
I'm clean but my double cup not though
I like kwaito and amapiyano
But I could never turn hip hop into a side
Hoe nigga
Ivyson
The new track by Nasty C - Uno Cemix is undoubtedly an entertaining jam, especially if you are a hip hop fan. The talented rapper is always releasing hit songs, and we cannot wait for more of those. What do you think about the jam? Tell us in the comments below and remember to share this article with your friends.
Source: Legit.ng