Rep. Katie Hill bio: age, election, husband, endorsements
Katie Hill is an American politician who served as the U.S Representative for California's 25th congressional district. She is among the first openly bisexual people to be elected for Congress and is often vocal about the fight for LGBTQ rights. Her policies as a congresswoman were centered on fighting for access to healthcare and affordable housing.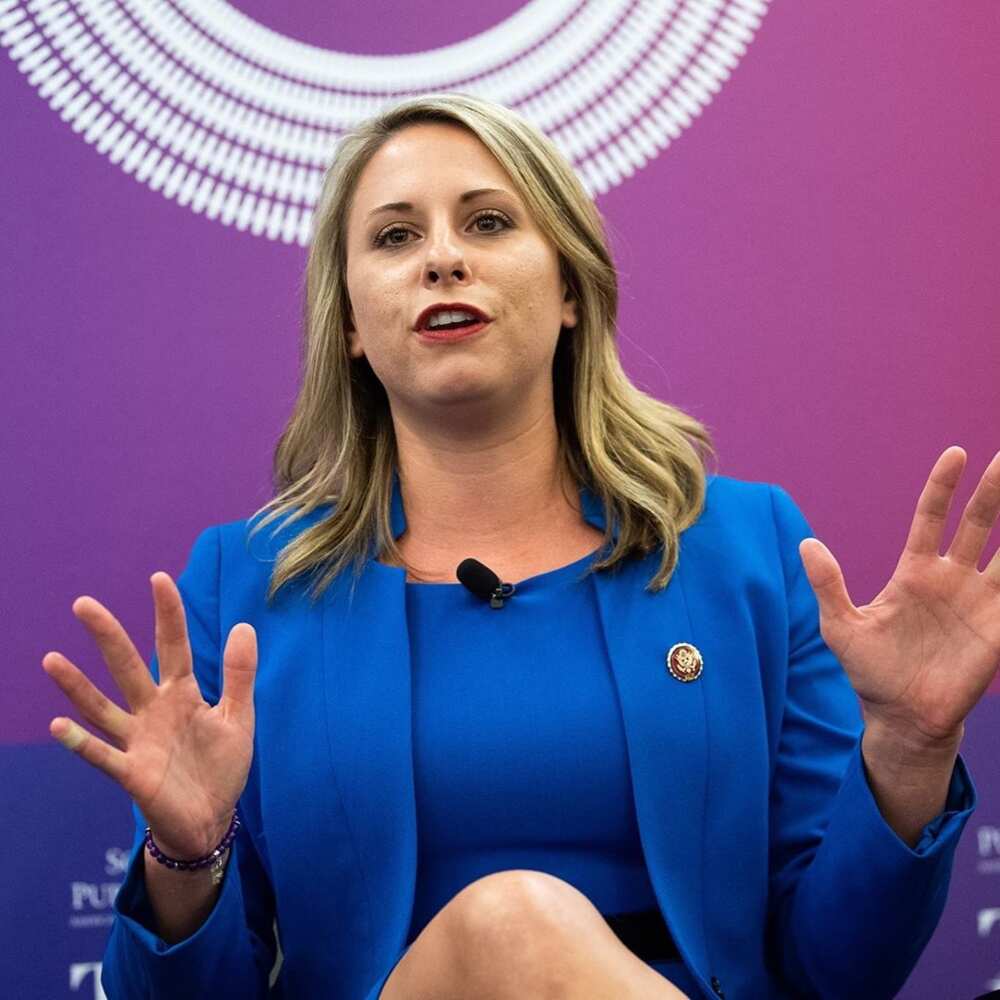 Rep Katie Hill was the former executive director of PATH (People Assisting the Homeless) and later joined politics in the U.S House of Representatives. She has also acted as the vice-chair of the House Committee on Oversight and Reform. Born on August 25, 1987, in Abilene Texas, Katie Hill age is 32 years. Here is more about Katie Hill bio:
Profile summary
Name: Katherine Lauren Hill
Place of birth: Abilene, Texas, USA
Date of birth: August 25, 1987
Age: 32 years
Zodiac sign: Virgo
Nationality: American
Ethnicity: White
Father: Mike
Mother: Rachael
Husband: Kenny Heslep(2010-2019)
Alma mater: California State University
Hair colour: Blonde
Eye colour: Brown
Height: 5ft 8 inches (173cm)
Weight: 70 kgs (154lbs)
Bra size: 36B
Body measurements: 38-30-40
Sexual orientation: Bisexual
Profession: Politician
Childhood and education
Rep. Katie Hill was born on August 25, 1987, in Abilene, Texas, U.S. She was born to Mike and Rachel and given the name Katherine Lauren Hill at birth. Her father was a police lieutenant while the mother was a registered local nurse. She attended Santa Clarita Valley and later went to California State University. She graduated with a Bachelor's degree in English and a Master's degree in Public Administration.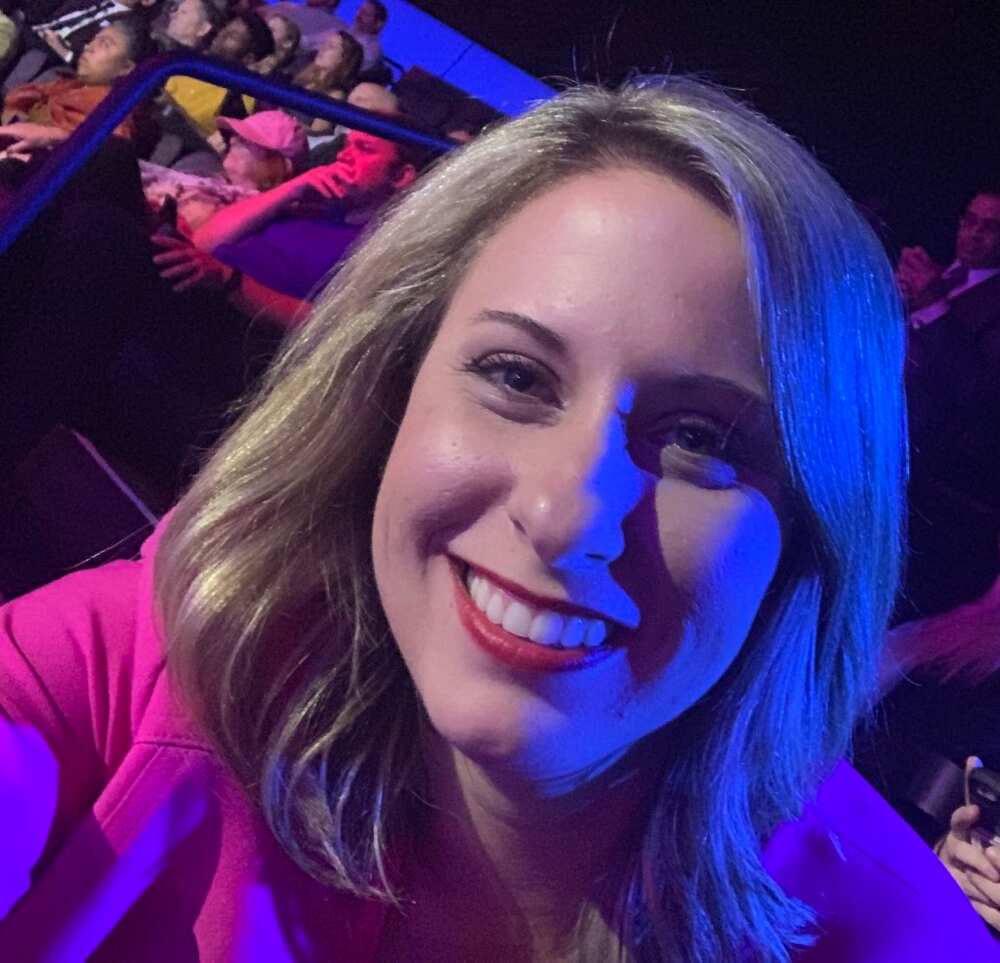 Career
Katie started her career as a policy advocate for a non-profit organization, PATH (People Assisting the Homeless), based in California. Her leadership saw the organization rise to be among the largest non- profit home providers currently in California. She supported a ballot initiative aimed to provide funds for homeless people in Los Angeles. She was later elected as the Freshman Co-Representative to Leadership in the 116th Congress.
Katie Hill for Congress
Katie expressed her interest in politics in 2017 when she announced her candidacy for the U.S House of Representatives in her home district. She challenged Steve Knight in the California 25th congressional district despite the fact that he had held the office since 2014.
She was a candidate in the November 6, 2018, general elections where she faced the republican representative Steve Knight. She was the winner in the elections having been endorsed by former U.S president Barrack Obama. Katie Hill election was supported by the Oversight Committee and was later appointed vice-chair.
Political interests
Katie's top interests throughout her political races have been centered around healthcare and elevating the status of the middle class with affordable housing and increased income. She has held campaigns that did not accept large donations to spread the word that politics could be for everyone.
She also supports immigration reforms while still working to end the illegal drug trafficking and crime along the southern border. She supports the action of placing a physical barrier on some areas of the border.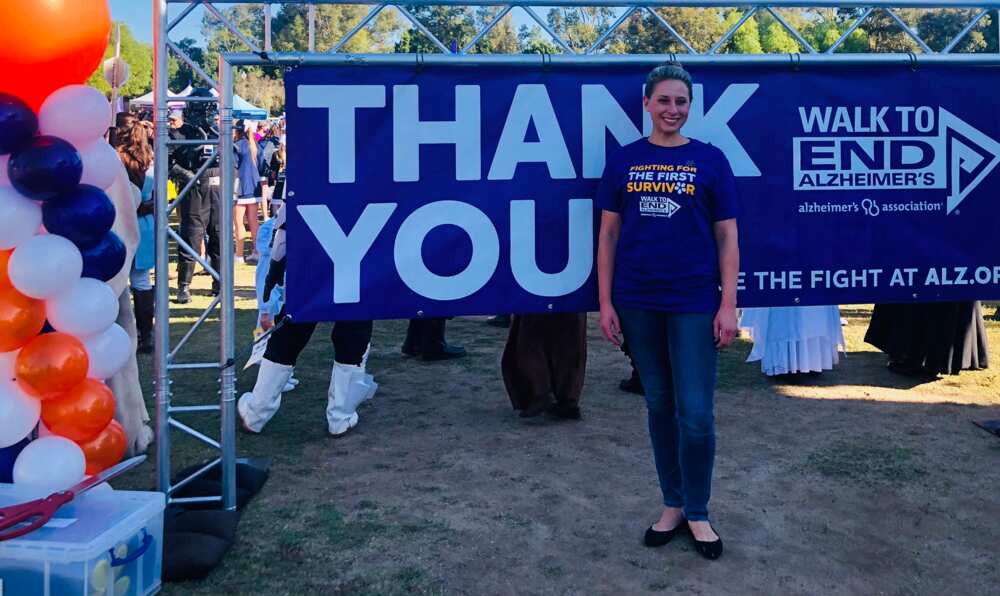 Personal life
Is Katie Hill bisexual? Yes, she is. She openly stated her sexual orientation after high school. She married Kenny Heslep in June 2010.
Katie Hill husband recently filed for a divorce due to Hill's alleged extramarital affairs. According to Heslep, Hill has been having an affair with one of her staffers, Graham Kelly. Heslep accused Hill of having an affair with her male legislative director. Hill has denied the allegation but does admit to having a relationship with a female aide who worked on her campaign.
Katie Hill endorsements
Katie Hill Congress endorsements from leaders like Barrack Obama increased her popularity during the campaigns. Her interest in fighting for LGBTQ rights have seen her receive approvals from numerous groups. Political committees like Equality California, Equality PAC, LGBTQ Victory Fund and Stonewall Democratic Club have supported her as a congresswoman.
Katie Hill net worth
Her title as a U.S Representative for California 25th congressional district has seen her acquire a great earning and fortune. Even though her net worth is not yet disclosed, it is in the range of a thousand dollars.
Body measurements
Katie stands at a height of 5 feet 8 inches (173cm) and she weighs about 70 kgs (154 lbs). Her body measurements are 38-30-40. She wears shoe size 6 (UK) and wears bra size 36B.
Rep Katie Hill is open about her sexual orientation and voices out her fight for LGBTQ rights. She is also a social administrator.
Source: Legit Nigeria